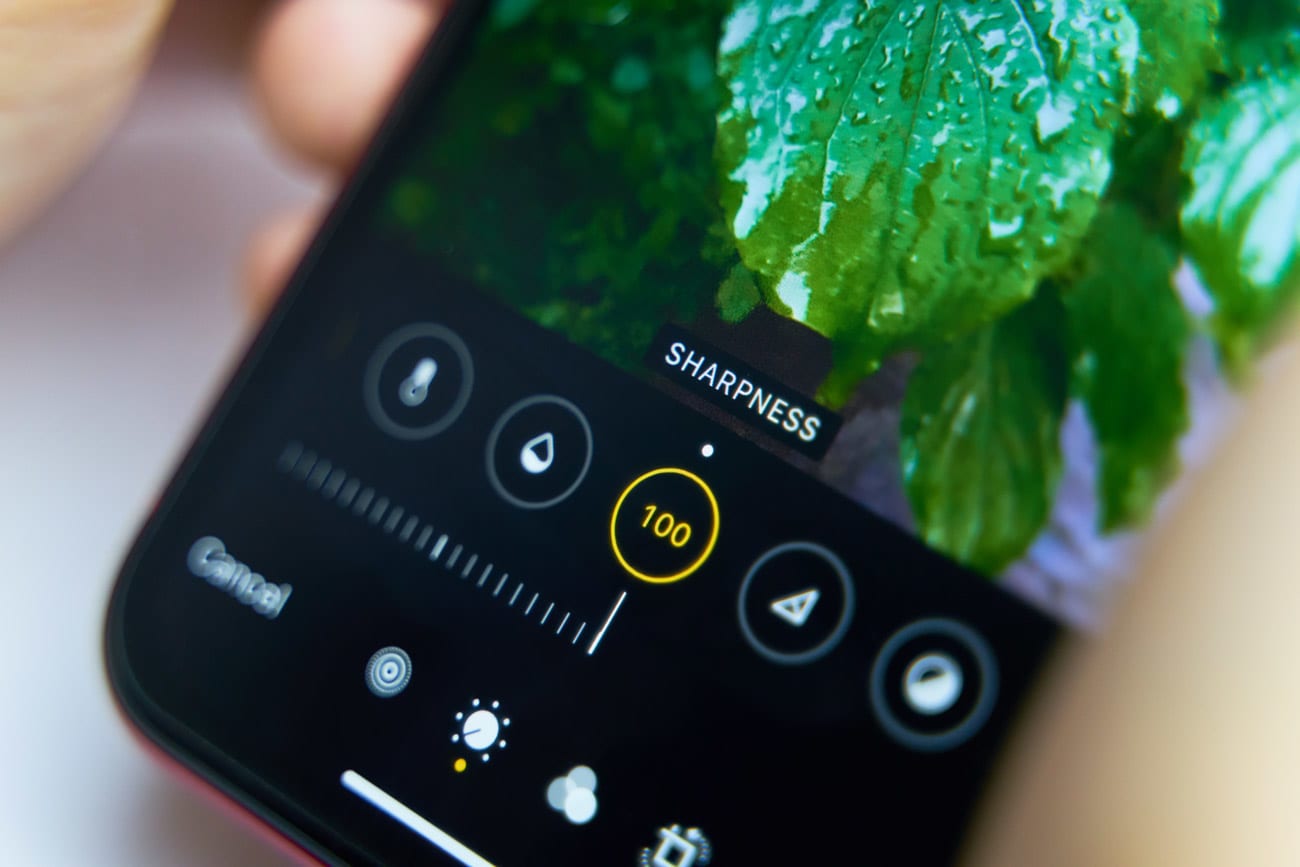 Smartphone photography has evolved leaps and bounds, and no longer are phone cameras a compromise in comparison to dedicated cameras.
Today, mobile cameras come with multiple lenses that let you zoom in on a subject without compromising on the quality of an image. They also allow you to take ultra-wide angle shots in which you can fit more of a scene into an image. With improved image sensors, these smartphone cameras can easily rival what an entry-level dedicated camera can produce.
However, a lot about your smartphone camera depends on what you can personally achieve with it. Once you ace the overall tricks of photography, you will come to realise how great a tool you have in hand.
As a result, this article takes you through some of the most reliable and effective tips and tricks that can help you make the most of your new flagship smartphone's camera.
How can I take better pictures with my phone?
Contrary to popular expectations, photography is an art that is absolutely possible to pursue without expensive equipment.
If you wish to grow a hobby in photography, but do not want to invest in a high-end camera, the best place to start is by using your phone camera.
With your smartphone camera, you will get to learn the fundamentals of photography such as how best to frame an image, how to make the most of what's available around you, how to make sure that there is enough brightness in your image, how to get the most natural-looking colours, and so on.
Once you get well versed with all of these features, you can consider upgrading to a dedicated camera. To take better pictures with your phone, always ensure that you get the basics right.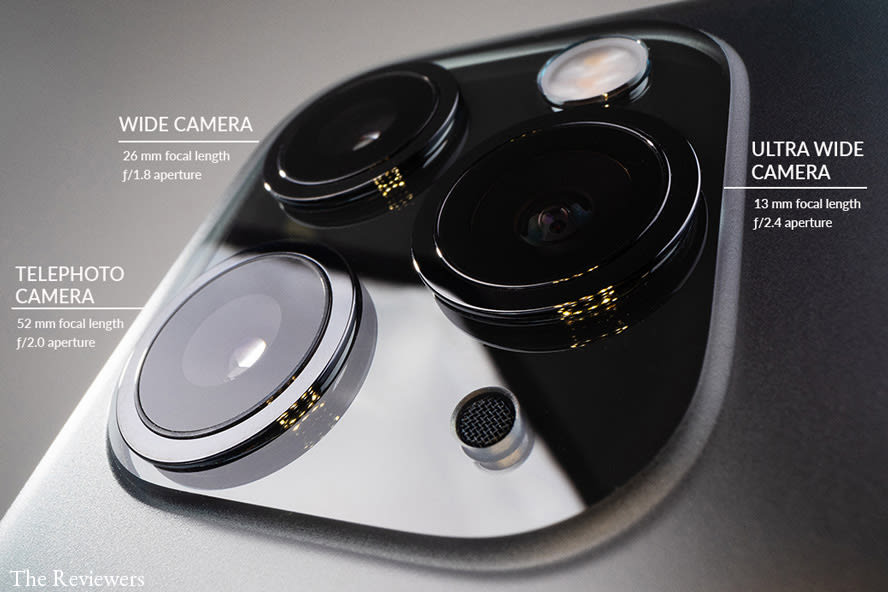 Which smartphones are the best for phone photography?
To know the best phone cameras that you can buy, you can refer to our lists of the best Samsung camera phones and the best Huawei camera phones that you can buy in 2020.
Apart from these devices, Apple's iPhones are highly recommended for its camera performance. Apple's computational photography has ensured that its intelligent software makes image settings easy for you so that you can focus on capturing the perfect frame.
Its high-quality image sensor and optics make the Apple iPhone 11 Pro one of the best phone cameras in the world. Google's Pixel phones and the Samsung Galaxy S20 Plus are also highly recommended for phone photography in 2020.
7 Steps to becoming the best at smartphone photography
1

Use your camera grid

A grid is possibly the most important first step to ensuring that you become good at smartphone photography.

Using a grid ensures that you know how to frame a photograph the right way. Often, most phones do not have the camera grid enabled by default. To do this, depending on your phone model, enter your camera settings and look for the 'grid' option.

As shown in the photo, when enabled the 3×3 grid, will give you nine equal rectangles on your frame. The grid uses a type of composition called the Rule of Thirds. The rule of thirds (3 x 3) will help you create well-balanced shots that are pleasing to look at.
The theory is to ensure that your subject is well placed at either the intersection or along the lines of the gird. The rest of the grid can then be filled with the space around the subject.
The grid and its intersection points are the most important to make sure that you get the basics of smartphone photography correct.
2

Focus and Exposure

Although, the autofocus system on a Smartphone has improved a lot over time, occasionally, the camera lens could get confused on what is the background of your image, and what is the foreground.

The best way to ensure that you have a good focus on your subject is by repeatedly tapping on the precise spot where you want your phone camera to focus.

This will ensure that your smartphone's autofocus is fixing its focus point right on your subject, and this will instantly ensure that you get great sharpness in your image.

This is particularly important since an out of focus image can completely ruin what may have otherwise been a brilliant photograph. Be sure to take this step seriously, particularly if you are shooting in a situation with low light around you.
Most mobile phones also have a feature to reduce and increase exposure. Exposure is the amount of light that enters the frame and is used to brighten or darken your photos. In most cases, tapping your screen once while taking a photo should reveal the exposure slider.
While most smartphones do a great job of autoexposure, sometimes, your photos might seem too dark or too bright. In this case, swiping the exposure slider in either direction will then increase or decrease the brightness of your photo.
3

Get the lighting right

To start with, try to not take photographs at angels where your camera is pointing directly at the source of light.

When your camera is pointed directly at the source of light, the entire frame of your image becomes too bright. To reduce this brightness, your smartphone camera may automatically reduce the overall amount of light in your image.

As a result, what you will end up with is a dull, dark image just because your camera was pointing directly at the sun (if you are shooting outdoors), or your room's bulb.

Always ensure that light is coming to your image from either the sides or from behind you. To avoid any shadows, hold your phone camera at an angle appropriately.

You will also realise that if your phone camera is pointing directly at the light, you may get a weird burst of light (called 'flare') in your image. If this happens, tap once at the bright area of your frame to make your image darker, or vice versa. This will ensure that the amount of light in your image is just optimal, and not too much.
4

Frame a photo the right way

To frame an image, always try to ensure that there is a clear background, midground and foreground in your shot. Your subject should ideally not be in the background and will look the best if placed in the middle, or at the front.

When you take photos of people or portrait photos, try keeping them in the front, so that the background blurs out slowly and artistically to give you a pleasant, smooth ambience. This is called the "bokeh effect."
You can also take macro shots of subjects that are small or have intricate details on them. If you are doing this, always make sure that you leave at least 1/10th of your frame empty. This is known as 'breathing space', and ensures that your image does not look too cluttered or heavy. This helps in creating a simplistic artistic language, which looks highly appealing.
5

Shoot in 'pro' mode

Many cameras nowadays come with a 'pro' mode.
The name of this mode differs with each camera, and what it primarily offers is full manual control in terms of how your photograph will look like.
You will find settings such as WB(white balance), which will control the amount of whites and blues in your image. Selecting lower WB will give you a 'cooler' image with more shades of blue that recreate the aesthetics of a fresh morning, while in general, higher WB will provide you with 'warmer' image with more prominent yellows.
ISO can be either increased manually to make your frame brighter or decreased to make the image darker.
You may also get a shutter icon or a setting called 'S', which controls your camera shutter. This lets you control the amount of light in your image, and also enables you to create light trails in your photos.
Additionally, you can also choose to focus manually if that is what you would like to do. In essence, pro mode will give you the perfect building ground to graduate from a phone camera to a dedicated camera.
6

Use editing apps

Once you have clicked a photo, start editing them by practising on photo editing apps. Its good practice to keep the rule of thirds in mind while editing your photos.

Free mobile apps such as Adobe Lightroom and Google Snapseed are some of the very best photo editing apps that you can use to understand photography, and also to make the most of your smartphone camera.

These editing apps allow you to adjust brightness, contrast, saturation, details and more. If you have already taken a photograph and it just looks slightly overexposed at one corner, you can simply reduce highlights while editing to make sure that the image looks pitch-perfect.

Photo editing also helps you create unique visual styles of your own, and lets you experiment as much as you want.
7

Check settings and clean lens

The final point is one that many of us inadvertently get wrong. What we often forget to do is to not check our camera settings. For instance, our image resolution may be set to low, and we might not be making the most of our smartphone camera resolution available.

Therefore, its good practise to perform a quick regular check of your camera settings to make sure that you have all the right values applied. The overall quality of your images can be enhanced by tweaking the settings to your needs.

Also, make sure that you clean your smartphone camera lenses regularly. Failing to do so could result in a lot of fine dust particles getting stuck in the corners of the lenses, and this can significantly reduce the amount of clarity in your image.
When you buy things through our links we may earn a commission. Every product is selected independently after intense research by our editors.