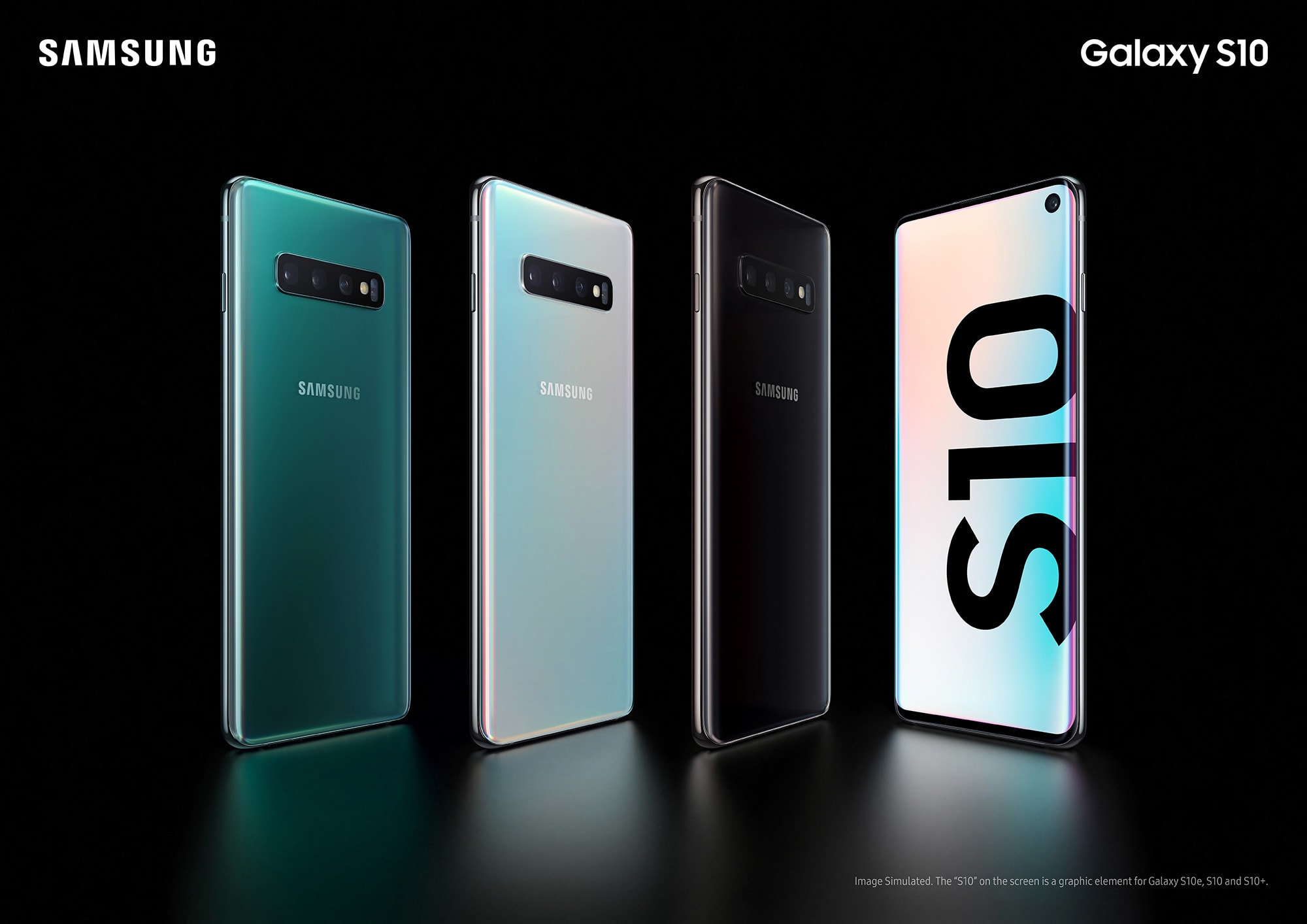 The smartphone industry progresses fast, or at least that's what companies want you to believe. The industry may have settled into a six month to one-year life cycle for new phones, you have to wonder if that really matters anymore. Phones like the Samsung Galaxy S10, iPhone 11, Huawei's Mate branded phones and many others can easily last you more than a year. More importantly, they often make for good purchases even though there's a newer version on the market.
Take the Samsung Galaxy S10 for instance. Samsung released it in March 2019, but if you bought one last year, you probably didn't feel the need to upgrade to this year's Galaxy S20. The Galaxy S10 runs on Qualcomm's Snapdragon 855 chipset from Qualcomm, it has more cameras than most people need and a great display. Why then do we need to buy the Galaxy S20?
Why you should buy the Samsung Galaxy S10
With the phone updates becoming more iterative by the day, which phone you choose, today, depends almost entirely on your budget.
The Cost Of the Device
The first and foremost reason for buying the Samsung Galaxy S10 is how much you want to spend. The Galaxy S20 5G is priced at approx 3000+ AED, whereas you can pick up a Galaxy S10 for 2000+ AED. If you're into second-hand phones, the price goes even lower.
So, you're essentially spending about 1000 AED extra on the Galaxy S20 5G, meaning we need to do a cost-benefit analysis of that extra spend.
And that discussion starts with the processors on the two devices — the Snapdragon 855 on the S10 and Snapdragon 865 on the S20.
Benchmark scores show that the Snapdragon 865 offers only about a 10% performance boost over the 855. Practically, that means almost no real-world difference to the phone's performance. Gone are the days when smartphone chipsets used to offer big performance benefits over their predecessors.
Both phones have three cameras, though the S20 has an added 64MP sensor, instead of the 12+12+16MP configuration on the S10. Real-world performance though doesn't differ as much. The cameras on the S20 have a wider aperture, so will do better on low light, but that's again an academic difference.
Perhaps the most important, yet undersold aspect of the Galaxy S10 though is its display. Samsung's AMOLED displays are amongst the best smartphone displays in the world today — even Apple uses them. The display on the Galaxy S10 is as good as any smartphone today, at least in terms of colour fidelity and the fact that it supports HDR10 playback for videos.
You get the drift here, don't you? Essentially, pretty much every smartphone maker today offers iterative updates on their new phones. The Galaxy S10 has 8GB RAM and faster storage inside, meaning it will take longer to slow down. So if you're buying the S10 today, it will still likely last you almost as long as you would expect the S20 to last. You could do a cost-benefit analysis against other flagships too, but you'll come up with the same answer. The Galaxy S10 is certainly worth considering even now.
That said, there are still enough and more reasons to not buy the Galaxy S10 in 2020. Here's more information to make your decision easier.
Why you shouldn't buy the Samsung Galaxy S10
Smartphone Updates
Interestingly, while being only one year old is an argument in its favour, it can easily be an argument against it. The tricky thing with phones today is that companies have a support cycle for them. Flagship phones get about 24-36 months of updates, meaning you're already about halfway into the Galaxy S10's life cycle.
Companies usually give you two to three Android updates, followed by some Android security updates. The Galaxy S10 has already received the Android 11 update, so you're probably looking at two more updates and then some security updates. It's not a deal-breaker, but if you like to be at the cutting edge of technology, you will have trouble with that.
Speaking of cutting edge technology, there's the small matter of 5G connectivity. One of the primary differences between the Snapdragon 855 (on the Galaxy S10) and Snapdragon 865 (on the Galaxy S20) is that the 865 supports 5G connectivity.
Basically, the Galaxy S20 will support the fastest Internet connections carriers can offer today. But unless you travel frequently, you may be hard-pressed on finding 5G networks today.
Carriers in the UAE have started working on 5G networks, but it will be a while before they become truly widespread. Even users in the US find it difficult to find 5G connections right now. So, the premium you spend on a Galaxy S20 or any other 5G capable phone, really needs you to ask the question — do I really care about 5G?
If your answer to that question is yes, then sure, buy a 5G capable phone. At the very least it offers a level of future-proofing for your phone.
Most countries expect widespread 5G networks by mid to late 2021, so those who travel a lot will be able to take advantage of them soon enough.
Now, we had mentioned above that the display on the Galaxy S10 is as good as any flagship today, but there's one big feature Samsung left out. You don't get a 120Hz refresh rate on the Galaxy S10's display.
To be fair, if you haven't used a phone with 90-120Hz refresh rates then you won't care about it. However, it's certainly a feature worth having and one that will make a difference in future.
To start with, the high refresh rate makes the phone's interface and animations feel smoother. This alone gets you hooked onto these displays, but the feature's importance is much more. Future apps, and more importantly games, will require such displays. It enables better video editing, better gaming and even helps with things like augmented and virtual reality.
The Samsung Galaxy S10 makes for a good phone even today, but what it all comes down to is your requirement. If you need to have the newest and best Samsung has to offer, the Galaxy S20, Galaxy Note 20 series and even the Galaxy Fold and Galaxy Flip phones would make more sense.
On the other hand, if you're looking for an excellent phone on a budget or a smartphone that can be your secondary device, the Galaxy S10 is perfect, and possibly even overqualified.
Additionally, it could make a good phone for your parents, if you don't want them to compromise on the newest features available today. You could also use Samsung's Dex feature to convert the S10 into a productivity device.
If you have a monitor handy, Dex essentially turns the S10 into an Android-powered computer.
When you buy things through our links we may earn a commission. Every product is selected independently after intense research by our editors.