Natural house cleaning products are as effective as chemicals when it comes to cleaning your home. In this article, we're going to share with you seven popular regular household ingredients that will effectively help you keep your house clean and chemical-free.
Today, everyone's talking about making changes in their lifestyles. It's in the air, in our homes, and sweeping the planet clean!
As all citizens in the UAE, Saudi Arabia and the rest of the world begin creating better choices for their own immunity and for the planet's well being, the home cleaning products sector is also experiencing a brand new and refreshing wave.
The benefits of utilizing natural, eco-friendly, and remedial ingredients from our kitchen cupboards are gaining immense popularity and all for the right reasons!
Gone are those days where we need to use harmful chemicals to keep our homes clean. Today, we are turning back to tested and proven natural products that are cost-effective, abundantly available, highly effective, and safe for everyone's use.
Here are those magical natural house cleaning products that will help you rule the household cleaning scene!
You may have heard of this one earlier; after all, baking soda is a natural ingredient used as a typical home hack for many fixes.
The heavenly mixture of baking soda and a few drops of water can clean almost anything. This natural mixture can be used for shining up your kitchen utensils, scrubbing down the kitchen counter, the fridge's insides, getting rid of upholstery smells and stains, cleaning off paint & crayon marks from walls, keeping the grill spotless and even removing mildew from tiles.
A quick tip: Using warm water works well in cleaning dirt stuck to the surfaces.
Vinegar is another useful house cleaning product with multiple uses. When mixed with water, the mixture can be sprayed directly to clean your windows, frames, no-wax floors, dishes, bathtubs, shower cubicles, and even pet urine from rugs and carpets.
Naturally, it's the acidity in vinegar that does the job so well. But the combination of baking soda, vinegar, and a little warm water can clean even the toughest spots.
A quick tip: If you've managed to burn the bottom of your iron accidentally, mix vinegar and salt to rub off the burnt bits.
Like baking soda, salt is a natural cleaning product found in all homes and it has similar abrasive qualities that scour away dirt and muck.
Cleaning with salt is age-old, would be an understatement. It even has some metaphysical qualities that are said to clean energy or aura. In the more practical world, salt can be used in your home to unclog your kitchen sink, take away rust, keep away ants, and do most other things that baking soda can.
A quick tip: A good relaxation technique is to soak your feet in saltwater at the end of a home cleaning day or bathe in salt water to wash away all the stress.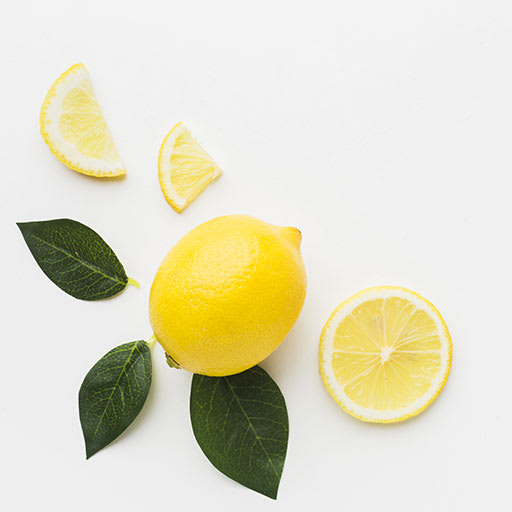 Whether it's lemons or oranges; their peels, or juices, it's all-natural and chemical-free when it comes to cleaning. Citrus also does the excellent job of deodorizing, with the natural freshness that only lemons provide.
Thanks to its highly acidic element, lemons can be used in your home to help clean your microwave, make the drains smell good, renew the dishwasher, degrease pans, turn your floors shiny and ensure that your windows gleam.
The peels of oranges and lemons can also be used to scrub away grime, with some salt or soda sprinkled on them.
A quick tip: You can even make your own natural eco-friendly disinfectant with vinegar and peels. Allow the peels to sit in the vinegar for a week or two. Then use this highly powerful lemony vinegar solution to spray on your home floors, windows, and even the fridge.
Now, here's one house cleaning product we bet you weren't that familiar with! After all, aren't essential oils meant for massages and aroma bathing? Well, that and more.
Essential oils are made of natural plant extracts and essences, which not only have healing properties but also properties to kill bacteria and viruses. Since they are highly concentrated, you need very little.
Within the family of the essential oil, lemon is well-known for its tremendous uses and benefits. In a household setting, lemon essential oils can effectively disinfect surfaces and act as a natural deodorizer. Tea Tree oil, on the other hand, can fight moulds and funguses.
Another essential oil that's a helpful little cleaner is Lavender. Lavender can get off musty smells in your closet and washing machine.
A quick tip: A few drops of pure essential oils such as lemon, tea tree, and lavender oils can even be added to laundry during every wash.
Some may be confused with the difference between Borax and Baking Soda as they are both sodiums. Except Borax is sodium borate and Baking Soda is sodium bicarbonate. These are both chemicals but they are non-carcinogenic compounds that do not harm the environment or our health.
Again, you may use Borax in your home to scrub away rust, mould, mildew, carpet stains, and for multiple other purposes. In fact, Borax not only cleans but it preserves as well.
The best way to use Borax is with a bit of water. You can spray the solution on your dishes, appliances, tiles, sink, windows, toilet, showers, and give a thorough cleaning to your carpets.
It's an amazing floor cleaner when used with some warm water and a mop.
A quick tip: A little Borax mixed with vinegar and a dash of dish-washing soap is perfect to clean the floors without worrying about harmful effects.
Though Hydrogen Peroxide sounds like a harmful chemical, its actual composition has the exact same properties as water. The only alteration is one additional oxygen atom that exists in Hydrogen Peroxide, making it a fantastic eco-friendly house cleaning product with no side effects.
The right solution is 3% Hydrogen Peroxide mixed with water. This killer mixture combats bacteria and moulds like no other. It can be used in your kitchen, bathroom, on walls, doorknobs, and any other surfaces you wish to, not only disinfect, but also clean all the way down to its original state!
Fresh, sanitized, and sparkling… that's the result of cleaning with Hydrogen Peroxide.
Summary
Hence, you may use some or all of these natural ingredients to get your home spotless without using chemicals. With these natural ingredients, make solutions, store them in spray bottles, label them as All-purpose cleaner, Appliance Cleaner or Furniture Cleaner, and they can be used as and when needed.
You will soon realize that your home feels a lot brighter and healthier and your family doesn't tend to get sick as much. We don't fully understand the harmful effects of chemicals as they've become a part of our everyday lives.
As awareness increases and lifestyles change, the use of natural house cleaning products will soon be a normal occurrence in a cleaner and healthier world.
When you buy things through our links we may earn a commission. Every product is selected independently after intense research by our editors.