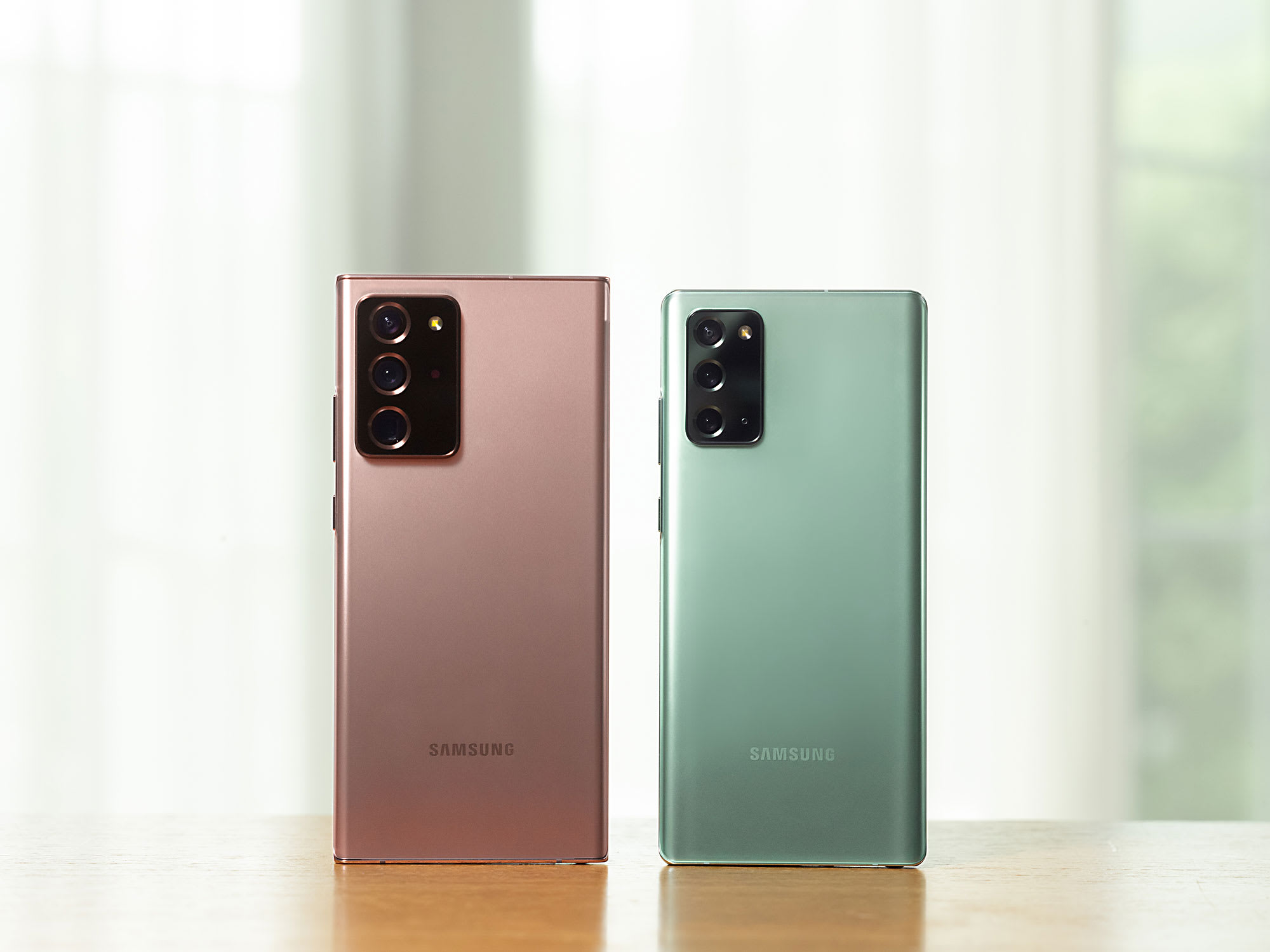 Ever since Samsung started making the foldable Galaxy Fold smartphones, we've all wondered whether this will eventually replace its iconic Galaxy Note line of phones. And it seems that may happen sooner or later. Well, at least that's what recent market speculation had suggested.
That begs the question, should you still buy a Galaxy Note 20 or Note 20 Ultra this year? The answer isn't as simple as you might think.
Why you should buy the Galaxy Note 20/ Note 20 Ultra
---
The Samsung Galaxy Note 20 may have some significant changes this year, but that doesn't mean it's not a flagship-class device. And flagship phones always have two to three-year life cycles, meaning if you buy one today, you are technically set for the next few years.
Samsung isn't the best with Android updates or security patches, but its flagship phones are often provided updates long enough to justify their status. That means both the Galaxy Note 20 and the Galaxy Note 20 Ultra will keep getting software updates for a long time.
But future-proofing doesn't just depend on how long software support for a phone will last, it depends a lot on the hardware inside the device as well. This is where the Galaxy Note 20 Ultra is amongst the best phones you can buy today.
Think of it this way — with the Galaxy Note 20 Ultra featuring the Qualcomm Snapdragon 865, 12GB RAM, 128GB-512GB storage, and a best-in-class AMOLED 2X display at 6.9 inches, the simple aspects of hardware are taken care of. These make sure that the phone will not run out of storage space or memory quickly, and the processor won't be outperformed significantly, at least for the next two years or so.
Additionally, technologies like augmented reality (AR), mixed reality (MR), and virtual reality (VR) are still getting mainstream support, which suggests it will be a year or two before they are really adopted. Since phones like the Note 20 Ultra are made so that developers can build these apps and platforms on them, they won't lack support for such apps when made public in the next few years. That gives it a sense of longevity as well.
If you think about the tech that's going to be significant in the coming years, like game streaming, mixed realities, and more, the Note 20 Ultra is ready for all of them. The only way the Note 20 Ultra will go completely out of style is if a new processor that's vastly more powerful than this comes along.
That's really unlikely, too, because smartphone processors have seen 10-15% performance boosts at best on a year-on-year basis for about five to six years now. While technology does progress fast, we have reached a sort of saturation point when it comes to processors and how fast they can get.
Even if Samsung does release a new Note Series in 2021, the technology might not be too significant to beat the Note 20 by a large margin.
Why you shouldn't buy the Galaxy Note 20 Ultra
---
On the other hand, the same hardware could be a problem with the Galaxy Note 20 series. You see, while Qualcomm may be scientifically barred from making the significant leaps we once got from smartphone processors, it is also pressed for features. That means the company will develop new features to protect its business, and these things will likely not be available for its older processors. It just makes business sense for any company to function that way, even if it is somewhat of an underhanded tactic.
In addition, Samsung itself is pressed for features too, and new phones are becoming harder to distinguish from its predecessors. So, it's possible the company has reserved prominent new features for the foldable phones.
Not only does the new form factor of the foldables allow new features, Samsung will keep having to find new ways to justify the pricing they attach to such devices. That means if you buy a Galaxy Note today, you may be wondering whether the Edge screen and stylus were worth it less than a year later.
Speaking of the stylus, the S-Pen has been the Galaxy Note's biggest distinguishing feature for years now. Even if Samsung discontinues the Galaxy Note series in the future, Samsung still has lots of uses for its stylus. For one, the device fits on both phones and tablets, and Samsung is competing with Microsoft's Surface Pen and the Apple Pencil with the S-Pen. So, the S-Pen will likely become a part of the Samsung Galaxy Z Fold series soon.
According to most surveys over time, most Galaxy Note buyers buy the Note because of the stylus. So it makes sense to wait for a year or so more to buy a foldable phone with a bigger and more usable screen while also having the stylus, doesn't it?
There's one last reason to consider not spending money on the Galaxy Note 20 series. This is a pandemic year, and pretty much every company is selling fewer units, especially for flagship phones. Companies decide how important a phone is to their brand and how long to support them, based on how many users a device has. The idea is simple, the more Note 20 users there are, the more Samsung might lose by not supporting these devices.
So, if the phone didn't get enough sales this year, there is a very slight possibility that Samsung may not support it. These are mere speculations. However, if you are afraid of this, you should probably wait to understand how the device performed and Samsung's future plans.
Which Galaxy Note 20 should you buy
---
Now, if you have decided to buy a Galaxy Note 20 this year, there are still two models to choose from.
This is where the Galaxy Note 20 Ultra likely makes more sense than the Note 20. As explained above, it has all the latest and most significant features and will probably last you the longest. Samsung compromised on the Note 20, giving it a plastic back, so one wonders whether the company will have enough incentive to support the phone for a long time in the future as well.
Alternatively, if you want to get a flagship-class phone right away, you could also consider the Samsung Galaxy Z Fold 2, which is Samsung's newest foldable device. If the S-Pen doesn't matter and you want to be on the cutting edge of technology, then the Galaxy Fold 2 has almost everything the Note 20 does, but without its cameras.
When you buy things through our links we may earn a commission. Every product is selected independently after intense research by our editors.