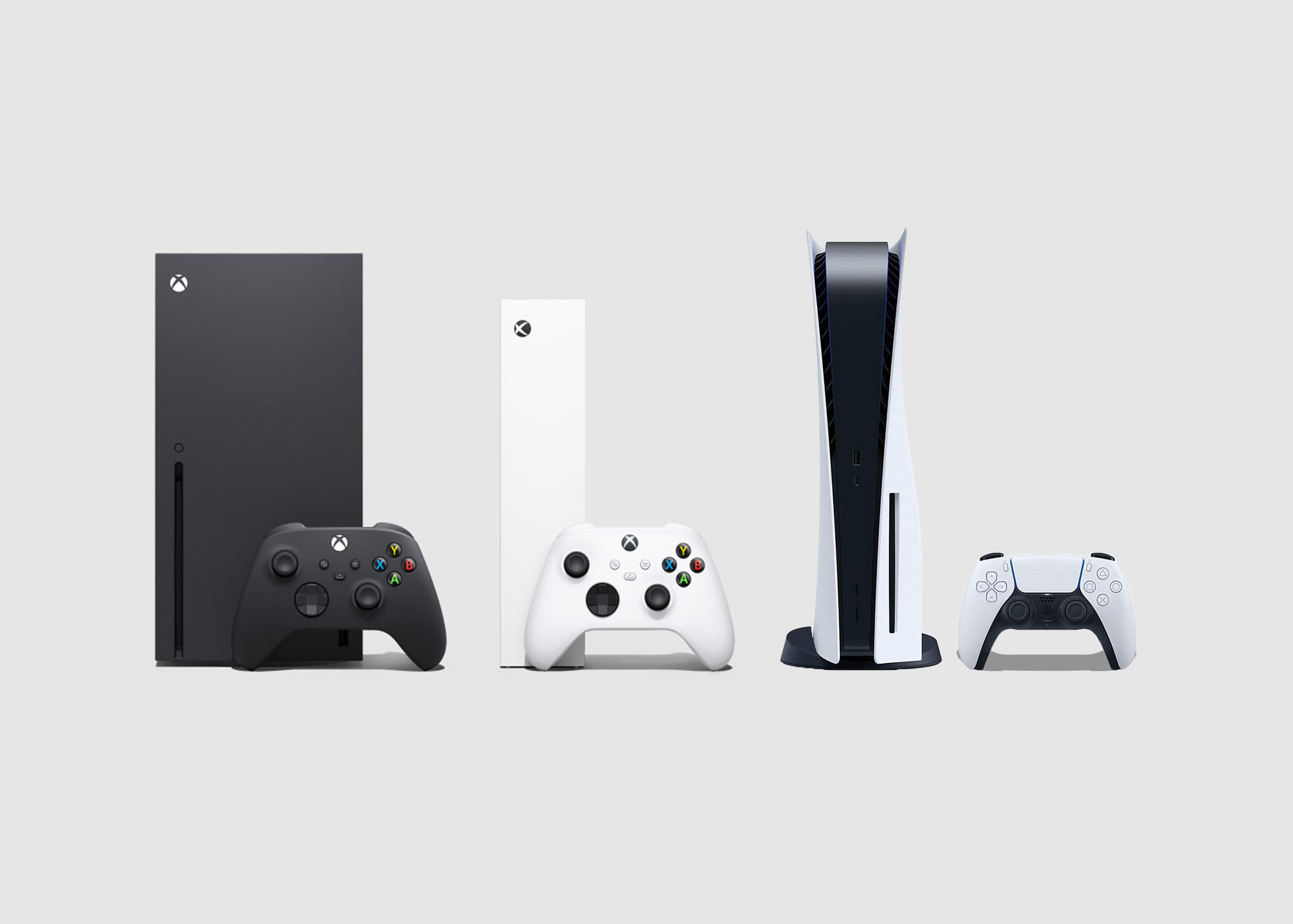 It's the beginning of a new decade, and Microsoft and Sony are ready to usher in a new era of console gaming. The Sony PlayStation 5 and Microsoft's Xbox Series X are official, and they sport some impressive features.
Most important amongst these is Ray Tracing, a technology that AMD created to make lighting and shadows in games look more realistic. Speaking from experience, games like Assassin's Creed: Valhalla look excellent on these consoles, probably because the developers made them with this feature in mind.
Which one is more powerful?
While some would argue that the Xbox Series X is more powerful than the PlayStation 5, they both should actually amount to the same for real-world use. Both the consoles support 8K gaming, which alone makes them ahead of the times. Given that 4K televisions just started becoming affordable, it'll be at least a few more years before 8K TVs become a household thing, and it'll be a few years more before games are made in 8K.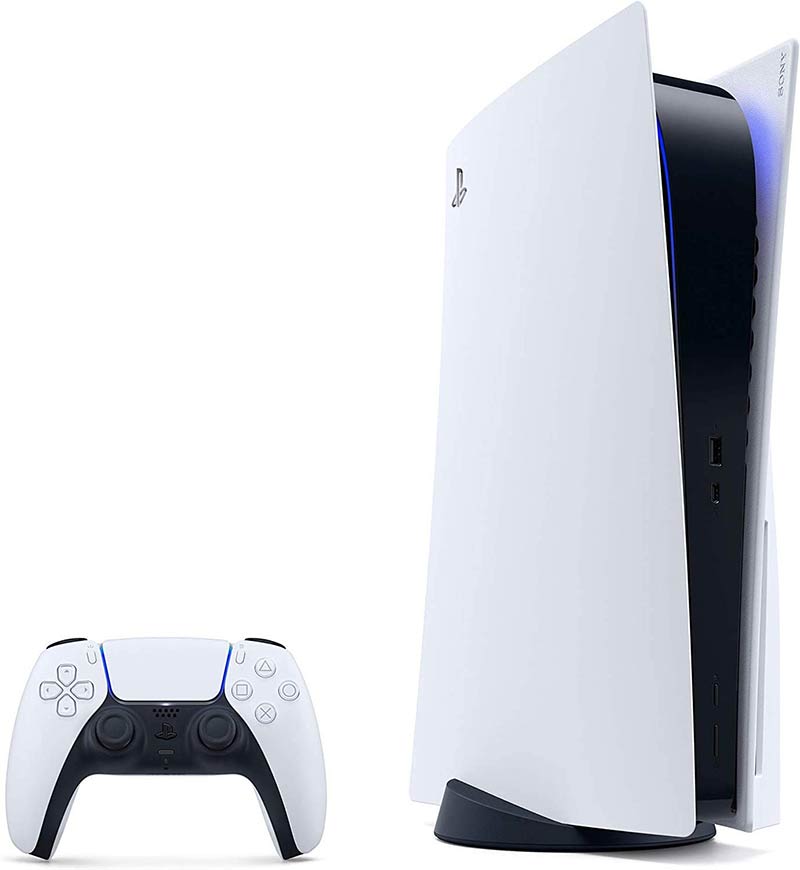 Sony Playstation 5 (Standard Edition)
Microsoft has stated that the Xbox Series X is twice as powerful as the Xbox One X, the company's most powerful console from the last generation. The PS5 is also substantially more powerful than the PS4 and PS4 Pro, though Sony doesn't quantify it the same way.
However, the added power will likely be more noticeable on the Series X when compared to the Xbox One X. That's because Microsoft has finally upgraded the storage on the Xbox to solid-state drives (SSDs). This will make games and apps load much faster, and the move from a regular hard drive to an SSD is always a noticeable difference.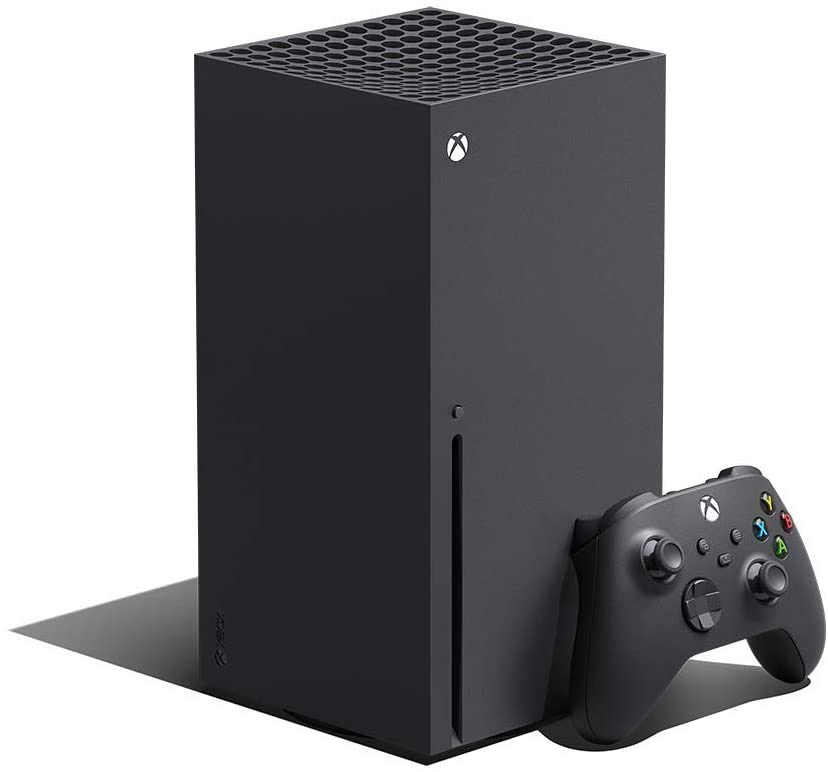 Microsoft Xbox Series X
Other than that, the essential specifications are all the same. The consoles support 60 frames per second (fps) at 4K resolution, and they can even go up to 120 fps for some games. Ray tracing will be enabled on both of them too, and they'll both have built-in technology to upscale new games so they can take advantage of the new specifications and hardware.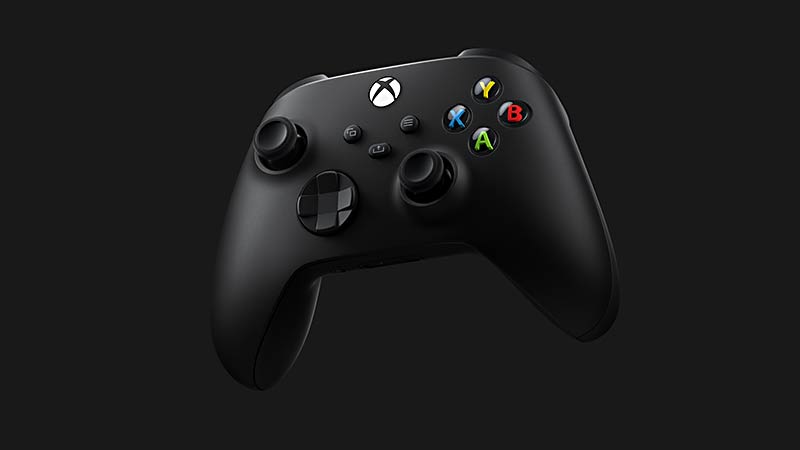 Both the Xbox Series X/S and PS5 come with new game controllers. The Xbox controller is mostly the same as last year with a textured finish for better grip, but it doesn't really make changes to your play style or overall gaming experience.
On the other hand, Sony has a new DualSense controller exclusively for the PlayStation 5. This supports haptic feedback instead of the usual vibrators, which means developers will have more choice on what kind of feedback you get on your hand. The DualSense will work only with the PS5 though, so don't expect to use it with your older console.
Some would say Microsoft is brave to have launched the new Xbox consoles without any exclusive game launches, but the company seems to be taking a fundamentally different approach to Sony's. While Sony has big-ticket launch titles for the PS5, Microsoft is instead focusing on its game subscription service — GamePass Ultimate (more on that later).
You will get triple-A titles like Assassin's Creed: Valhalla, Yakuza: Like A Dragon, Watch Dogs: Legion, and Dirt 5 on the Xbox Series X at launch, but you will also get them on the PlayStation 5. In fact, it's likely there won't be any exclusive games on the Xbox Series X or Series S in the next few months.
That said, games like Halo Infinite (or Halo 6), a reboot of Fable, will all be exclusive to the Xbox console in the future. Microsoft also bought ZeniMax Media, the parent company of Bethesda, which makes the Elder Scrolls series, so there's a good chance that this big-ticket game will also become exclusive to the Xbox Series X and other Xbox consoles in the future. At the very least, they might get early access of some sort.

On the other hand, Sony has some of the biggest names in gaming locked in for the PlayStation 5 this year. This includes Spiderman: Miles Morales, which alone could convince many to pick this over the Xbox consoles, but there are quite a few more. Here's a list of games that will be exclusive to the PlayStation 5 in the future:
Demon's Souls
Ratchet and Clank: Rift Apart
Gran Turismo 7
Horizon Forbidden West
Oddworld: Soulstorm
Godfall
GhostWire: Tokyo
Death loop
Sackboy: A Big Adventure
Stray
Returns
Astro's Playroom
Goodbye Volcano
Destruction AllStars
Bugsnax
You're probably thinking this gives Sony an edge over Microsoft, but remember when we said Microsoft's strategy is different? This is where GamePass Ultimate comes in. Microsoft's subscription service gives you access to over 200 games for a monthly payment. You will have access to these games as long as you have the subscription, but you won't be able to own them.
Note that these aren't necessarily exclusive to Microsoft, but it's inevitable that many of these will. For instance, even if Elder Scrolls doesn't become an Xbox exclusive, it'll likely come to GamePass first. A GamePass subscription starts at $1 for the first month and about $15 after that. That's less than $200 per month and seems quite reasonable for the number of games the company offers. Not owning games might be a bummer for some, but GamePass Ultimate might be the ultimate idea for casual gamers.
The Xbox Series S for casual gamers.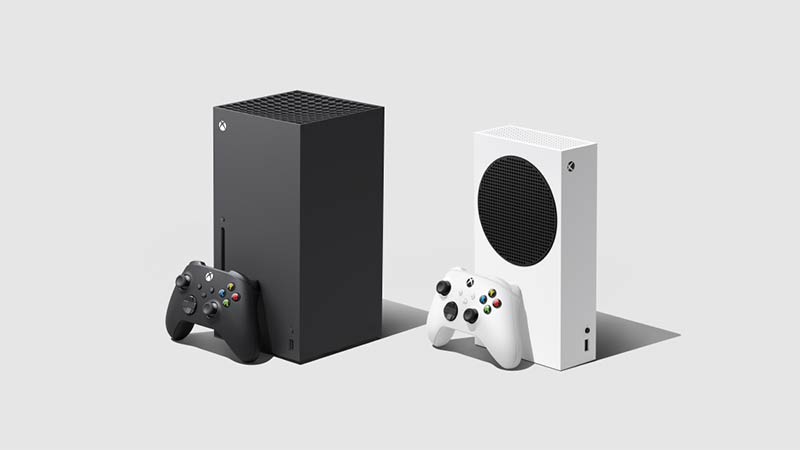 One other aspect might draw more consumers to Microsoft's stables this year than to Sony's. The company has a second toned down version of its next-generation console, the Xbox Series S. While this isn't as powerful as the Xbox Series X or the PlayStation 5, it is just enough to step into the era of next-generation games.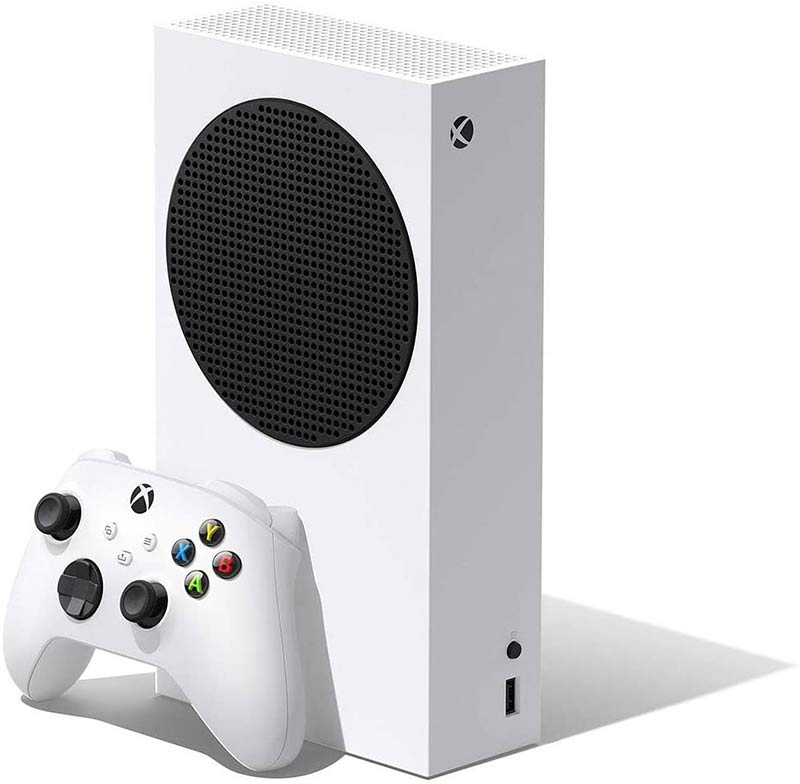 Microsoft Xbox Series S
The Series S doesn't support 4K and 8K gaming, capping the content at 2K, but that may be enough for many people. The Series S is also smaller, meaning it'll be easier to fit into your entertainment center, and it has an SSD like the Series X, so you get all the noticeable differences, like faster app loads, faster game loads, and the new "quick resume" feature, which allows you to freeze multiple games at a particular point and switch between them when you want. Developers will have to add support for this feature, and there are quite a few who have done that already.
The Series S also supports Ray Tracing, so you'll get better shadows and lighting in games that support it. Assassin's Creed: Valhalla, for instance, does look better on the Series S than it does on the Xbox One S or One X.
Should you upgrade to the next-gen consoles?
If you're buying a new console this year, the new consoles from Microsoft and Sony are fabulous. On the other hand, if you're looking to upgrade from an older generation console, that's a slightly different question. For PS4 and Xbox One X owners, the PS5 and Xbox Series X are obvious upgrades, but don't be surprised if you don't see noticeable differences right away. On the other hand, the Series S is for casual gamers who don't want to spend much but still want to be ready for whatever games launch in the future.
That said, both the new consoles are backward compatible, meaning they will support games made for older consoles too. Moreover, developers will take some time to really take advantage of the new consoles. So essentially, if you own a PS4 or Xbox One X in perfectly working condition and are not looking for an upgrade, then you don't lose much if you wait a while before buying the new consoles.
Playstation 5
Xbox Series X
Xbox Series S
CPU
8 Cores AMD Ryzen™ Zen 2
@ 3.5 GHz
8 Cores Zen 2 @ 3.8 GHz
8 Cores Zen 2 @ 3.6 GHz
GPU
10.3 TFLOPS AMD Radeon™ RDNA 2 @ 2.23 GHz
12 FLOPS Custom RDNA 2 @ 1.825 GHz
4 FLOPS Custom RDNA 2 @ 1.565 GHz
RAM
GDDR6 16GB
16GB GDDR6
10GB GDDR6
Storage
825GB SSD
1TB Custom NVME SSD
512GB Custom NVME SSD
Resolution
up to 8K
up to 8K
1440p
Drive
4K Ultra HD Blu-ray
4K Ultra HD Blu-ray
None
When you buy things through our links we may earn a commission. Every product is selected independently after intense research by our editors.