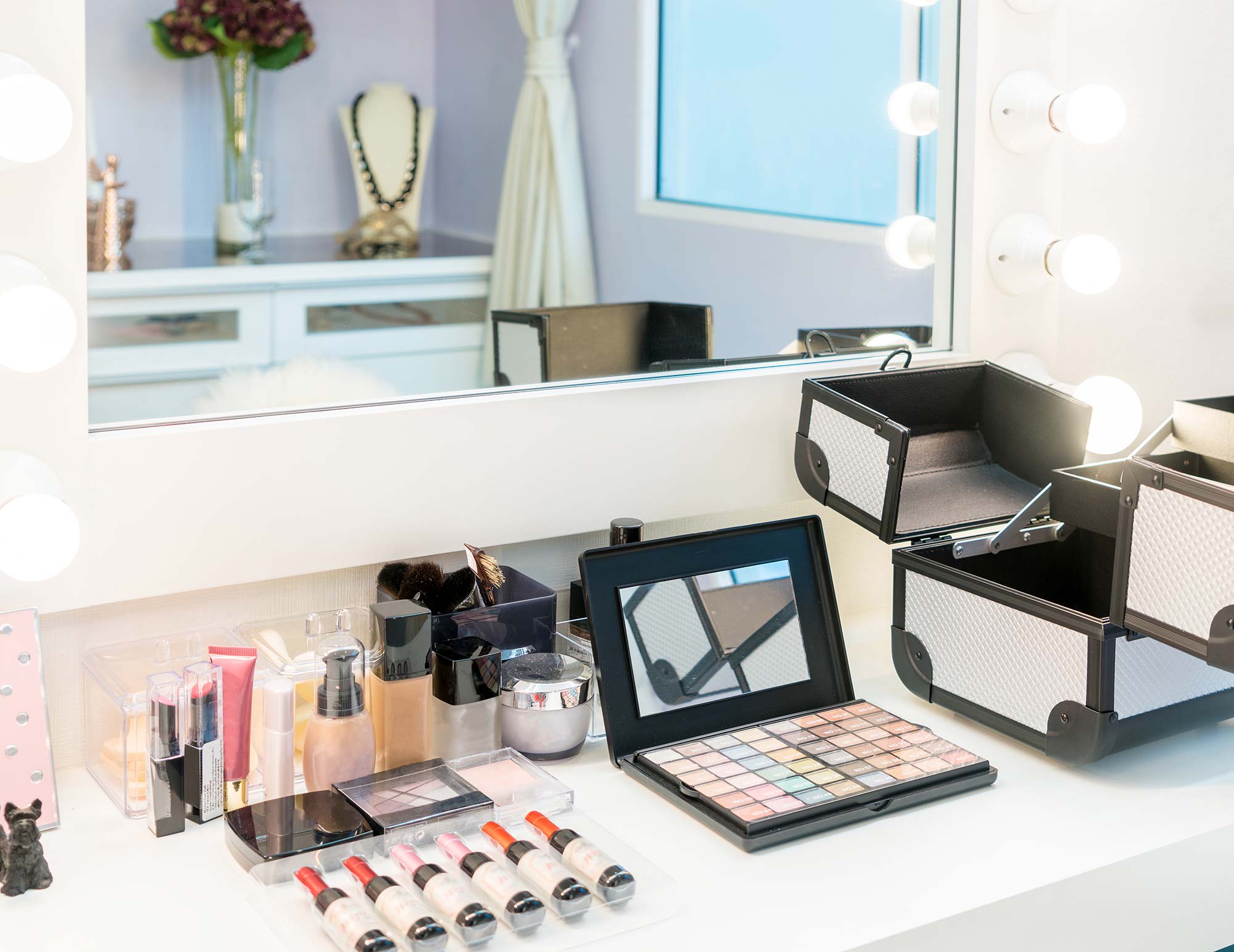 Whether you're a makeup aficionado or a minimalist, or somewhere in between, you would know the struggle behind keeping your makeup products organized. Dumping them all in boxes and stuffing them into your vanity drawers might seem like an easy way to go about it. But, when it's time to do your makeup, you're a clueless mess. Not only is improper storage a hassle, but it can also damage the product. Your liquid lipsticks could leak, your eye shadow palette could crack, and your makeup brushes could squish into a lump. You would NOT want that, would you?
With the makeup world giving us newer, better products each day, we understand the urge to keep your makeup collection updated. The more products you acquire, the more there is a need for proper organization. Even with a smaller collection, efficient organization can make it a lot easier to find and use the makeup you need.
We get it; the process seems daunting, especially if you have been collecting makeup over the years and have piled up quite a lot. Do not let this discourage you. Once you spend that time, effort, and maybe some money on your makeup organization, the result is going to amaze you.
Here is a complete step-by-step guide to getting your makeup organized efficiently.
The first thing you need to do before getting into organizing is to take note of everything you have. Here are the questions you want answering-
What products do you have?
How many of every product do you have?
What categories of products do you have?
What are the subcategories?
All of these matters when you're taking inventory. Also, make a note of how you want to access or display your products.
Yes, we understand that some products might make you feel like you want to hold on to them forever. We suggest you not to do that. Resist that urge as much as possible, because you will only end up dedicating space to stuff that you probably might never use. Fish out all the
broken ones (unless you find a way to salvage the product)
the expired ones
the ones you haven't used in a long time, and
the bad purchases that didn't work for you.
You can give off your unused but good, unexpired makeup to friends or siblings. Any makeup product that would not be put to use has to go to the bin.
Armed with the inventory you made in the first step, you can now get to sorting your collection into categories. For example, you can categorize your lipsticks into liquid lipsticks, bullet lipsticks, lip glosses, etc.
You can categorize your eye shadows based on their shades and their finish – matte, shimmery, etc. Another essential sorting you need to make is how often you use the makeup product – the daily-wear ones and the special occasion ones. This will help you plan on arranging the products so that the products that are used most are easily accessible. Also, sort your basic makeup together – the stuff that you regularly reach out for, like your foundation, compact, eyeliner, etc., and consider organizing these separately.
Makeup Train Stand Case
Creating a space for your makeup collection does not just mean creating physical space in your room. It also includes getting the furnishing and storage items you will need to create the display you have in mind.
If you find it challenging to make space in your room for your vanity, or have a small collection a makeup train case is what you need. It is perfect for on-the-go storage. We recommend the Relavel Travel Makeup Train Case. If you have enough area and want to get a separate space for your vanity, a dressing table can be your best furniture pick. Something like this Vanity Living Mirror Dressing Table will get the job done.
Step 5: Choose your organizers
---
Makeup Train Case
This is where you can get creative! Choose the makeup organizers according to your need and how you want to categorize your products.
Choosing a transparent rotating makeup organizer like this Ameitech Makeup Organizer can be a one-stop solution. It is perfect for storing all the makeup you reach out to on a daily basis.
For the rest of your collection, you can choose individual organizers like this Vanity Lipstick Holder for your lipsticks, this Makeup brush holder, one for all your different palettes like this Makeup Organiser, etc. For your drawers, we recommend getting Vanity Trays that can be used as a divider for your separate categories.

Brush Holder
Your makeup organizers can be anything from transparent acrylic ones to sturdy wooden ones to luxurious leather cases. No matter what kind you choose, it is essential that they fit all your products. You also want them to be easily accessible whenever you need them.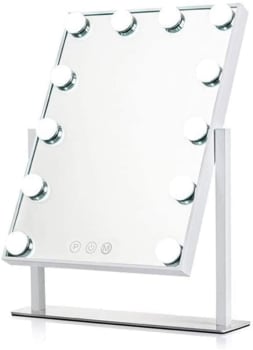 Lighted Vanity Mirror
Once you've organized your makeup the way you wanted, you can also invest in lighting up your space. The right lighting can transform your space into a dedicated makeup station.
We believe makeup isn't just a chore but an experience that can actually be therapeutic. For that, lights can be the game-changer you need. We would recommend mirrors fitted with lights, like this Lighted Vanity Mirror, which serves a dual purpose.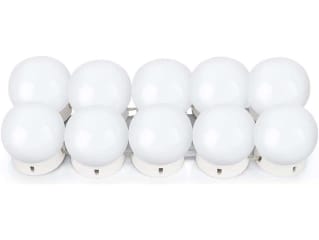 Vanity Mirror USB Bulbs
You can literally do your makeup organization in a hundred different ways, and this is just a little something to get you started. Visualize your space and choose your organizers with care, with our recommendations as a guideline. Efficiency and creativity are the keywords here, and with a little decluttering thrown in, you're all set to go.
When you buy things through our links we may earn a commission. Every product is selected independently after intense research by our editors.