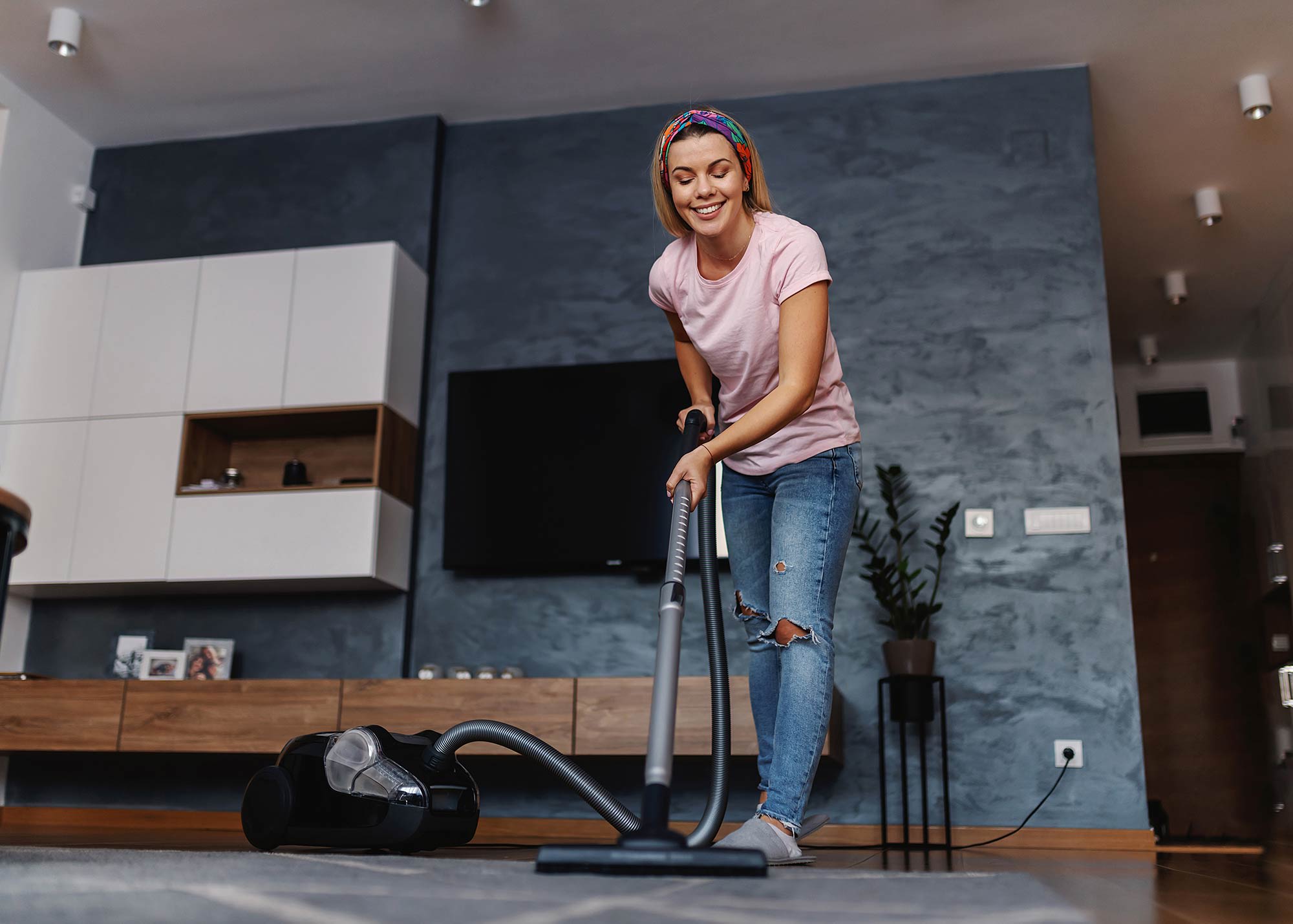 If you are like most people in the UAE who don't enjoy daily maid service, this post is especially for you. We all know the struggle that comes with waiting for the next scheduled deep cleaning. It could be a couple of days or a few weeks, but the wait is definitely not pleasant. Does your home look like a wreck on the days your maid doesn't come in? Do you always dread getting unexpected visitors on the days your home isn't looking its best? If yes, read on.
Keeping your home neat and clean in between maid visits isn't as burdensome as you think. Even if you absolutely dread doing chores, you will find our cleaning tips super easy to achieve. When you know exactly what to do and how to do it, cleaning your home can be quick, efficient, and even fun.
Remember, the idea here is to clean the house just enough to keep it tidy and leave the rest of the deep cleaning to your housekeeper. Besides, if the common areas are clean, your housekeeper can focus on moving around furniture and deep cleaning the other essential areas. This will undoubtedly save you time and money.
Read on to find out what these tips are and how to implement them without breaking your back while at it.
Your floor is easily the largest area that is most prone to getting dirty and untidy. It bears the brunt of all kinds of litter, dust, and dirt. Even if you cannot bring yourself to mop or scrub your floors every day, make sure to sweep/vacuum them well. Sweeping or vacuuming takes very little time and effort and goes a long way in keeping your floors clean.
Invest in brooms with long handles or even a stick vacuum cleaner. That way, you don't have to strain your back too much. You don't even have to do it thoroughly, just enough to make the place look tidy.
If you have carpets, make sure to vacuum them at least once a week. A carpet vacuum cleaner would be more effective if you have carpet laid across a large area or your entire floor. This will take care of most of the dust and dirt on it. If you have pets, consider vacuuming your floors and carpets at least twice a week.
Another great product to invest in would be a robot vacuum cleaner. They are perfect for regular cleans. Schedule your robot vacuum cleaner for a daily cleaning routine and ensure your floors are always kept clean.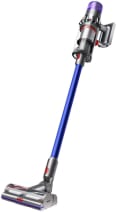 Dyson V11 Absolute

Ecovacs DEEBOT OZMO920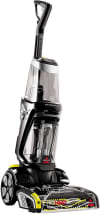 Bissell Proheat 2X Upright Vacuum Cleaner
With a clean floor, your housekeeper can focus on other areas of your house rather than spending time cleaning the floor.
Food and beverage spills are quite common and are the main factors for ugly stains. The best way to deal with them is to clean them up as soon as possible before they could dry out.
Dried spills can attract grime, dust, oil, and even bugs. Never let it get to that stage. Always have a few tissue rolls, sponge cloth, or a microfiber cloth around the house so that any such wet spills can be mopped up immediately.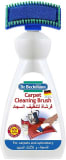 Dr.Beckmann Carpet Cleaner & Brush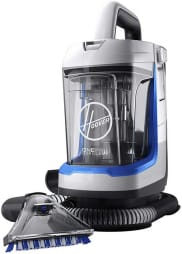 Hoover ONEPWR Spotless Go Cordless Cleaner

24-Pack Microfiber Cleaning Cloth
If the spill is on your rug or carpet, cleaning it while it's still fresh is so much easier than cleaning it when it's dried. It is even more problematic when the spill has sunken deep into the carpet.
Splatters of oil, gravy, and whatnot on your kitchen walls and countertops need to be cleaned up immediately as well. Wipe it away as you cook, it will only take less than a second. This immediate spot cleaning will save you a whole lot of trouble later on.
If you have dried out stains, our article on the best stain removal products could help deal with these stains.
The more your house is cluttered, the more difficult it is to clean. New items keep coming in every day, from Amazon deliveries to groceries. Dealing with this clutter immediately will keep your house looking neat and clean with minimal effort.
Imagine how difficult it would be to clean a vanity that is strewn with makeup and cosmetics. Now, imagine one that is perfectly organized with storage boxes and more empty spaces. Super easy to clean, right?
Invest in storage cabinets, especially for things that get all over the house, like shoes, paper, etc. Before you hit the bed, make it a routine to pick up all stray objects around the house and to put them back. One quick walk is all it takes.
If your maid comes in once a week or once every two weeks, you'll know how much dust can actually pile up in that time. The easiest solution is to do some light dusting from time to time. You don't have to be perfect with the process, but the effort will still pay off. Using a Swiffer duster or a dust buster is your best bet. It grabs all the dust instead of spreading it everywhere. Set aside some time for this, put on some music, and dust away.

Black+Decker Pivot Dust Buster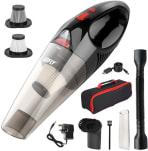 DOFLY Handheld Vacuum Cordless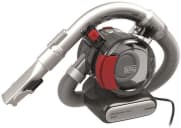 Black & Decker Dustbuster Flexi Auto
If you have kids, this is an easy enough job for them to do. Kids tend to like that they are helping around the house, and dusting is the perfect chore, as long as it's not too dusty and your kids don't suffer from allergies. You can do the top shelves while they cover the lower shelves, entertainment unit, desks, and anything else they can reach.
Kitchen and bathroom care
---
Though the kitchen is just a part of the house, its tidiness or lack thereof can make or break your home's overall look. Never let dirty dishes pile up in the sink. Always make sure to do the dishes before you go to sleep. Dishes that are piled overnight tend to get accumulated the next day, especially if you find yourself in a hurry.
Do a quick wipe down of your kitchen counter and stovetops once you're done cooking for the day. This will make sure no grime accumulates. Leave the deep cleaning to your housekeeper.
Kitchen stains are magnets for airborne pathogens and dust, so cleaning them regularly is mandatory. Don't forget to wipe down your fridge handles and other appliances you've used that day. This wipe down of your kitchen surfaces will hardly take you 15-20 minutes but will help a lot in having a clean kitchen.
Similarly, do a quick wipe down across your bathroom sink and mirrors.
Apart from the above tips, here are a few more things you can do to help minimize the need to clean often:
Use coasters.
Ask your family members and visitors to leave their shoes outside.
Place doormats wherever needed.
Use wax paper or butcher paper on counters, especially when cooking with meat and seafood.
Keep rarely used areas like guest bedrooms sealed off when not in use.
Groom your pets regularly to reduce shedding all over the place.
Use a curtain liner to keep water off your glass doors.
Put all your food jars and containers inside closed cabinets to minimize dust accumulation.
Ensure your laundry is appropriately piled up in the laundry bin.
If you have kids, ensure your kids toys are stoved away.
When you buy things through our links we may earn a commission. Every product is selected independently after intense research by our editors.