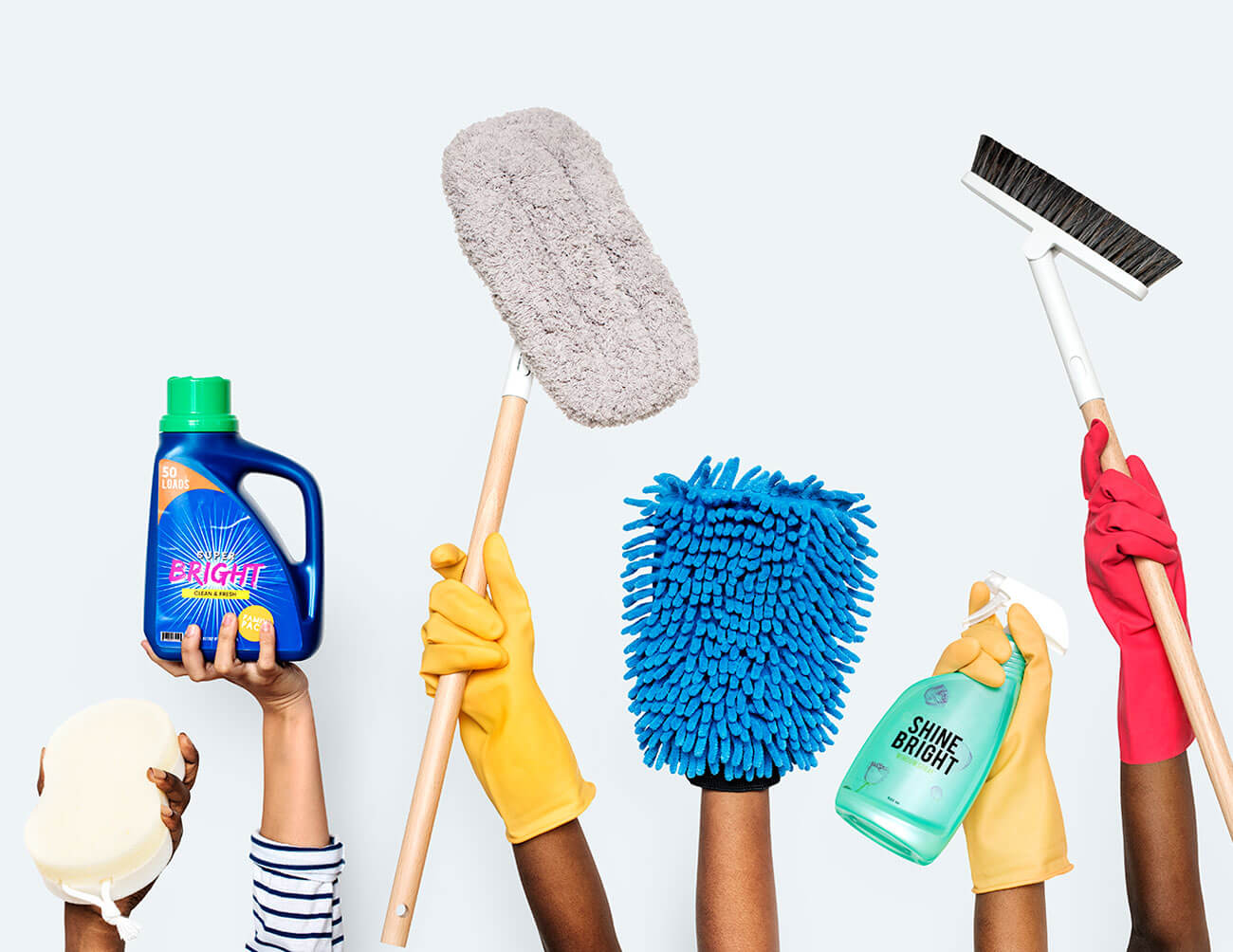 It's no surprise that the dirtiest places in your house are those that you use often and keeping these places clean is important for a healthier living.
Have you noticed how often the words 'bacteria' or 'virus' pop up in everyday conversation these days? It's not unusual for discussions with friends and family to revolve around cleanliness and sanitation matters.
The COVID-19 outbreak has made us all extra cautious. We may be safely isolated in our houses, but do you know those places in your house in which bacteria breeds the most?
We've made a list of 15 of the dirtiest places in your house and efficient ways to clean them:
What is the dirtiest place in your house?
According to research, your kitchen and toilet are among the dirtiest places in your house. The most soiled items, however, are mobile phones, keys, towels and mats. Dirt accumulates in our homes in the form of bacteria and viruses. These dangerous microbes can lead to allergies, illness and disease if not cleaned regularly.
Where in the house can you find the most bacteria?
Bacteria thrive best in wet, dark places. So the kitchen sink, bathroom tiles, toilet bowl and kitchen sponges tend to hold the most microbes and bacteria. Bacteria, like humans, feed on nutrients and water. Household bacteria groups include the Staphylococcus, Bacillus, Pseudomonas and Micrococcus varieties. Places in which food is prepared are most susceptible to bacteria growth.
1

Bathtub and Shower Cubicle

The very place in which we clean ourselves naturally the dirtiest place that needs a thorough scrubbing. The wet environment tends to encourage bacteria to thrive unless we clean our bathrooms regularly.

A shower or a bathtub drain that collects water is also a dangerous thing. So, make sure you often clean your bathroom shower drain with a sink pipe detergent.

For your shower walls and bathtub, use a bathroom detergent along with a bathtub scrub for the best results. You can also use a bleach solution or white vinegar to effectively clean your bathtub.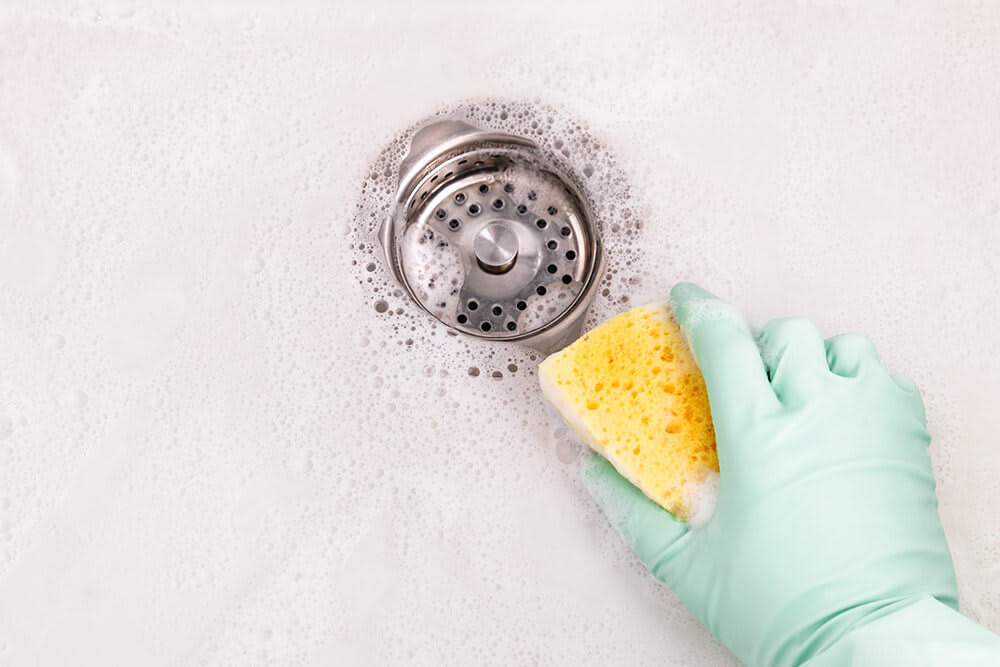 2

Kitchen Sink

The insides of your sink are not the only dirtiest place in your kitchen. The areas around it where you store your scrubbers and sponges can also be a breeding ground for microorganisms.

Have you ever heard of the Coliform bacteria? It's the one that leads to diseases such as E Coli.

This bacteria has been detected in many kitchen sinks. Though you may be washing your sink with a washing liquid or detergent often, a way to kill all the bacteria is with a good quality bleach. You can also mix some warm water and bleach and pour it down your kitchen sink to thoroughly sanitize.

For your kitchen counter, tiles and even sink a multipurpose cleaning formula will do the job.
3

Door and Bathroom Rugs

No matter how much or often you soak or wash your rugs, they always seem to get dirty pretty soon. Your bathroom rug attracts all the dust, hair and dirt from the bathroom, especially once you've used your bathroom. Therefore, to avoid the accumulation of dirt and germs, it is essential to clean your bathroom rugs regularly.

To clean bathroom rugs, they have to first be vacuumed thoroughly and then machine washed by following the instructions labelled on the rug.

Your front door rug, on the other hand, is the first thing people step on when entering your home and needs occasional vacuuming and scrubbing with a soapy solution.
4

Mobile Phones, Keyboards and Remote Controls

Your mobile phone goes with you everywhere, and so does your laptop.

Cell phones are said to be covered edge to edge with bacteria. Some studies also say that some cellphones can be grubbier than a toilet seat!

Now that may seem far fetched but even if it's half right, the items that we handle each day are the ones we need to pay most attention to.

Wipe your mobile phone screens and pads, keyboards and remote controls with some super-effective alcoholic wipes with 70% alcohol that clean effectively.
5

Tap Faucets

All your tap faucets, especially the ones in your kitchen, need to be kept clean. This is especially important if your source of drinking and cooking water is from your kitchen taps.

In this case, it's not the bacteria build up that is worrying but minerals that collect and block your faucet. It can cause a crust which then attracts dirt and bacteria.

Mix some dishwashing liquid in warm water, dip an old toothbrush into this and scrub away the mineral deposits once a week to ensure fresh, healthy running water.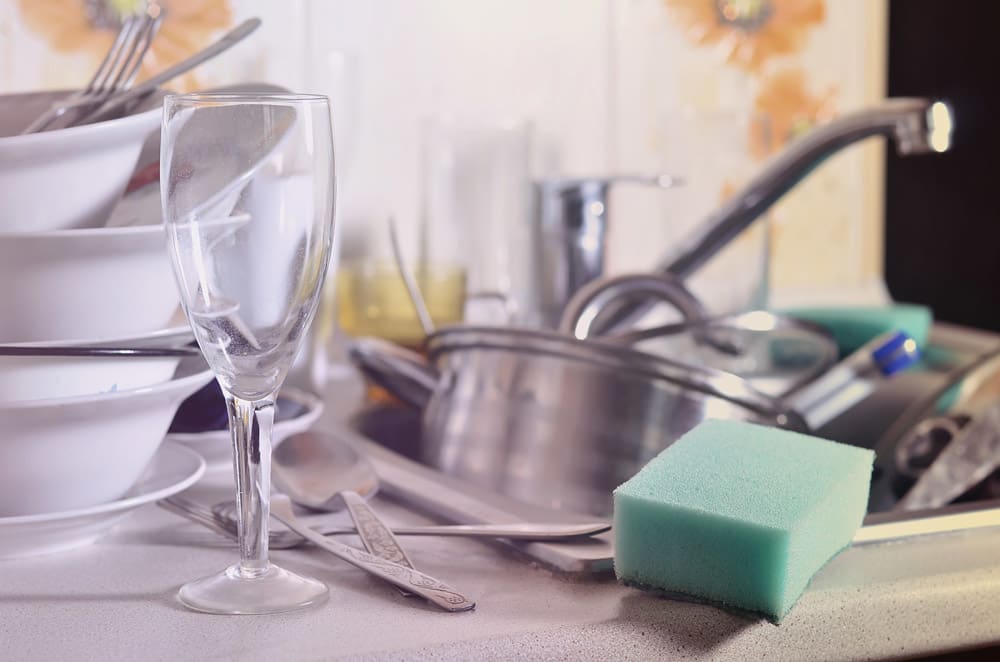 6

Kitchen Sponge

They stay wet and are exposed to food bits, providing the best environment for bacteria to grow. Kitchen sponges are among the filthiest of all in the home environment items.

The ways to disinfect and clean kitchen sponges are by putting them through your dishwasher and once a week, placing them in the microwave to kill any remnant bacteria.

An alternative is to mix 3/4 cup of bleach in one gallon of water and soak the sponge in this mix for five minutes, then rinse – and that's it! But remember to change your kitchen sponge at least twice a month for the cleanest results.
7

Toothbrush Holder

Many of us neglect the humble toothbrush holder even though we may clean our toothbrushes regularly.

The best way to keep a toothbrush holder clean is by getting one in which the part where the brush heads are stored is easy to access and clean.

But even if you have a standard toothbrush holder, scrub it clean with some liquid soap and an old toothbrush, then fill it with some antibacterial mouthwash and let it be for an hour or so. You could also let it sit in hot water and scrub it with a brush.

You'll be surprised by how sparkling clean your toothbrush holder gets!
8

Coffee Machine

How often do you clean your coffee machine?

That reservoir part in the coffee maker holds not only the coffee but also some mould and yeast that collects over time. That's another place that stays warm and wet, the ideal condition for all kinds of nasty growth!

So, here's a tip: Add 4 cups of pure vinegar to the machine and let it soak for 30 to 45 minutes. Then run it through the machine, followed by three rounds of water.

(Although it is ok to use vinegar in most brands, we do still recommend checking with your manufacturer if vinegar is safe to be used in your machine)
9

Door Knobs

Most of us are aware of the germs that settle on doorknobs, especially the ones on your main entrances of the house. A lot of people are regularly sanitizing their doorknobs. To sanitize, use disinfecting wipes over sprays, for a cleaner effect.

You may also wipe them clean with a good all-purpose cleaner every few days.
10

Light Switches

More high contact spots that get much dirtier than you may think!

To safely clean around your switches, soak a cloth, microfiber or paper towels in water mixed with a cleaning solution and wipe every bit. But be careful! Don't spray or apply the cleaning solution directly to the switchboard.
11

Toilet Handle

We may often overlook our toilet handles as there are so many other areas in the toilet, which we find dirty. But the toilet handle often tends to be even dirtier than a toilet seat as we use them to flush the toilet, before washing our hands.

So either you may use the toilet seat cleaner or an alcohol solution to wipe down the toilet handle or button completely.
12

Hand Towels

Whether they are your bath towels or hand towels, they get dirty easily and carry more germs than you may imagine! Due to their absorbent qualities, towels soak in all the microbes and bacteria from our bodies.

Therefore, make sure hand towels and bath towels are washed regularly and dried thoroughly. If your washing machine has a sanitize mode, use it.

Another great way to wash towels is by dipping them in warm water and baking soda after they've been machine washed. This will get rid of all the nasty mildew and bacteria and leave them soft and fresh.
13

Purses and Backpacks

Your purses and bags collect a whole lot of dirt as they travel around with you. Backpacks, especially get a raw deal, especially on long trips! We hardly clean a bag unless it's visibly filthy.

But a purse or a backpack needs regular cleaning. For non-leather purses or backpacks, you may machine wash them but in a gentle manner. Place them in a pillowcase and add this mild laundry detergent, and take it through a delicate wash cycle.
(Make sure you read the instructions on the label before washing your purses and backpacks.)
14

Keys

If you think your mobile phone or computer keyboard is the dirtiest item in your house, then we have news for you! Your set of home, car or office keys is even dirtier.

To properly clean your keys, remove them from the keychain and wash them individually in a solution of warm water and dishwashing liquid. Use a brush to scrub away the dirt.

Remember to dry them thoroughly, or they will rust.
15

Kitchen cutting board and slab

Your kitchen cutting board has a porous element that invites the growth of bacteria within its layers, especially if it's wooden. Silicone cutting boards are naturally less porous and deflect microbes more easily. Either way, all kitchen boards must be cleaned often and more intensely than other kitchen utensils and tools.

You may soak your board in warm water and dishwashing liquid for a while before scrubbing it clean with a brush. Vinegar can help get rid of tough stains and smells.

For your kitchen counters, mix dishwashing liquid with some warm water. Dip a microfibre cloth in this, squeeze and wipe the counter thoroughly. Do this every evening, when you wrap up the kitchen. Don't wait for the following morning to clean your kitchen board or counter. That'll minimize the accumulation of bacteria.
Summary
So, these were the top 15 dirtiest places in your home, some of which you knew but others may be new to you! When cleaning any of these, pay a little more attention to them, address them more often and utilize good quality products to tackle the nastiest places.
Happy Cleaning!
When you buy things through our links we may earn a commission. Every product is selected independently after intense research by our editors.