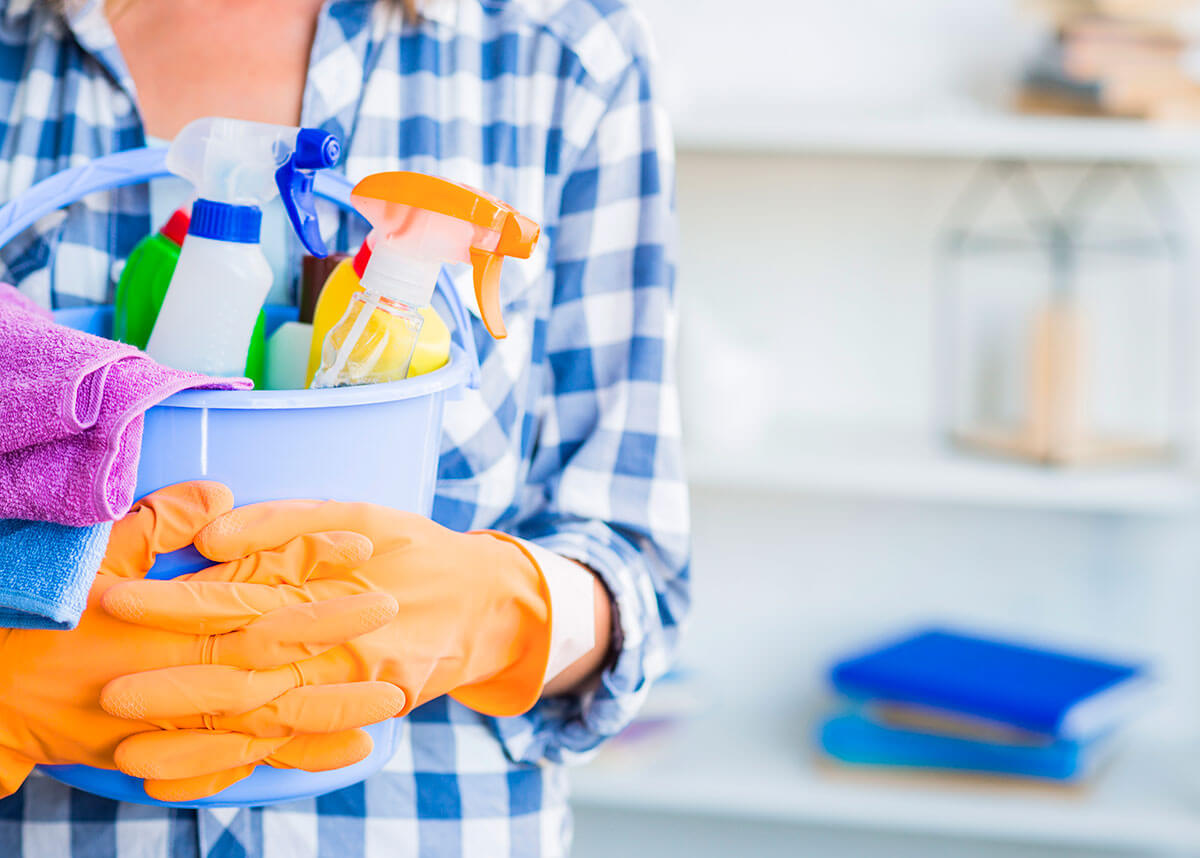 House cleaning is on nobody's favourite list, but everyone prefers a clean, hygienic environment. Especially under the current pandemic situation, we are all experiencing the need to be extra careful and to take those extra steps to keep our homes clean and families safe.
Achieving this, of course, takes some time and effort.
So, how can you clean your house fast and easy, and ensure it's also simple to maintain? Well, it's all about following a system and strategically taking on the job.
Sounds like hard work? It really isn't that bad!
Here are 15 smart house cleaning tips, including a workable system with steps to clean your house fast and cut your cleaning time in half. At the end of this article, we have also listed some of the most popular products that can help you clean your home quickly and efficiently.
1

Get your tools ready

Possessing the right tools and solutions is half the battle won! Keep them all in one place so that they are easy to access, as per your requirement. During the process of cleaning, carry the essentials with you in a cleaning basket or caddy. If you make yourself return to the laundry or cleaning pantry, each time you need something, you will tire out and lose interest pretty fast!
2

Begin with dusting

If you've ever wondered which task to take on first, it's dusting. Use your dustbuster to dust your tabletops, bookshelves, furniture and wherever else you may spot an unsightly layer! Alternatively, grab your microfiber cloth to wipe all the dust off these surfaces.

Use a cloth attached to the end of a broom for hard to reach ridges and corners. Do this for all the rooms, all over the house.
3

Do the vacuuming

Next, keep your cleaning caddy aside and get out your vacuum cleaner or sweeper. Vacuum/sweep the tiled floors, rugs, and carpeted areas in every room.

Cover the kitchen, bedrooms, living room and dining areas, TV room… the entire lot.

After this, we change our strategy!
4

Sort and clean the bedrooms

Once you've dusted and vacuumed the entire house, you may begin addressing each room separately. Take your cleaning caddy along! You may also want to keep your vacuum cleaner out and handy. Keep the smaller attachments for upholstery and the like, ready.

Start working your magic with the master bedroom and then moving on to the other bedrooms, from the closest to farthest. Don't jump from one side of the house to another and then back again. Go in a linear fashion that minimizes effort.

Make the bed, change the sheets, sort the clothes and clear the clutter, in that order. Then move to the next room and repeat the process.

To clean the floors, use your wet mop with an appropriate floor cleaner. Alternatively, for a quick and effortless mopping, you can use a steam mop or a spray mop.
5

Clean the living and dining rooms

In the dining and living rooms, begin with clearing the clutter. Begin from one corner and work your way to the opposite one to make it easier. Wipe down tables and surfaces with another microfiber cloth and the appropriate solution.

Use a solution and paper towels on mirrors and windows for a streak-free result. Clean the upholstery with the dustbuster or the right attachment on a vacuum cleaner.

If you own a steam cleaner with multiple attachments, the window attachment could be used to clean the mirrors and windows, while the upholstery tool can be used to clean any stains on your upholstery effectively.

Use your mop to clean your living and dining room floors.
6

Scrub the kitchen

First deal with dishes by loading them into the dishwasher (or washing them in your kitchen sink) and getting them out of the way. Next, clean the kitchen sink with a solution of bleach and water.

Then get yourself a bucket and fill it with warm water and some dishwashing liquid. Take a sponge and soak it in this warm water, squeeze out and clean your kitchen counters, cupboards, shelves. Do this in a top to bottom fashion for best results. Next, clean your appliances and the fridge exteriors. Use a cleaning spray or a vinegar mixture to clean tough stains.

Then, empty out this warm water, give your bucket a once over cleaning, and refill with more warm water and dishwashing liquid. Next, place into this any odds and ends you want cleaning such as your special knives or other non-electrical tools. Clean them up in here, dry them, store them and pour yourself a glass of water or juice. You're almost done!

Finally, mop your kitchen floors to remove all the grime and dirt.
7

Wash the bathrooms

Use a bathroom cleaning spray or cover all the counters, tub, sink, toilet surfaces in the bathroom with a dishwashing liquid. Start with the most stubborn or dirtiest ones and move to the next. This will allow the solution on the former surfaces to work its way through the grime. Let it stay on for a few minutes. Then scrub it all with a brush or sponge and rinse it all together. Don't forget the mirrors.

Mop the bathroom floors to clean all the dirt and use a floor squeegee if needed.

Work in one bathroom or toilet after another.
8

Clean the balcony, porch, terrace areas

All you need for the outdoor areas such as your balcony, porch or terrace, if any, is to use a mop dunked into your bucket of warm water and all purposes cleaner.

Wipe them down and let them dry naturally. Dip a cloth in the same warm water and wipe down the railings if applicable. Alternatively, you may also use a multipurpose vacuum cleaner to vacuum and mop your outdoor floors with ease.

If you follow the above plan for your daily home cleaning, you will achieve impressive results within 2 hours.
9

Sweep the pantry, laundry, or separate storage spots

This may not be relevant to all of you and neither are these spots required to be cleaned daily. But whenever you do, clean the shelves first and then the floor.

You will need to empty out what is stored to get it all cleaned. But as we said, you can cover these on a weekend when you have some extra time.

Finally, sweep and mop the flooring.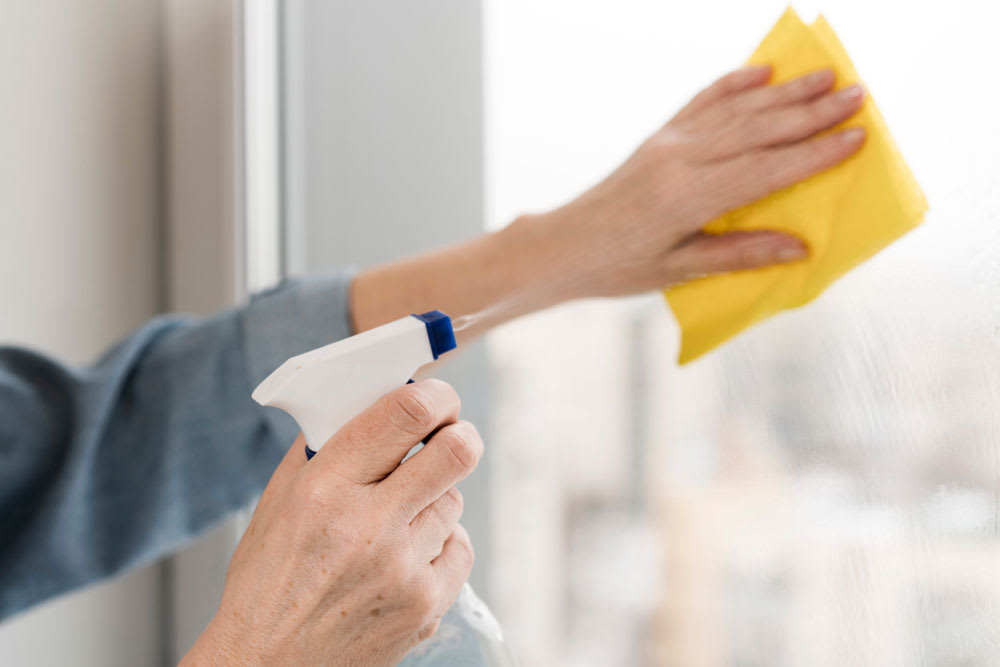 10

Wipe windows and doors

Leave your window cleaning for cloudy days or when the sun is not shining at its brightest. This will prevent streaking.

Getting those windows and doors spotless is a task.
A tip: Make an equal mixture of vinegar and water and fill your spray bottle with it. Use this on the glass of your windows and doors and Voila! No streaks! For tougher stains and dirt, you may even use Ammonia.

You may also use your steam cleaner to clean your windows efficiently.
11

Clean out channels and tracks

There are a few ways to effectively clean window channels and tracks. Again, this is not a part of your daily cleaning ritual. It can be done once a week or fortnight, depending on how dusty and dirty your tracks get.

Fill your tracks with some baking soda and spray a mixture of water and vinegar onto this. Let it sizzle and bubble for a while. Then take an old toothbrush and scrub your way along the tracks. Wipe down with a wet cloth to finish the job.
12

Minimize dirt and dust from entering the house.

Here is a tip to minimize your house cleaning efforts. All the dirt and dust enters your home from outside. A lot of it is brought in to the house by family members and their shoes.

To avoid this, create a shoe area near the door. This will prevent dirty shoes from traipsing through the house and spoiling your floors! Keep a good doormat as well.

If you have pets, groom them often. If possible, swap your carpets for tiles or hardwood floors.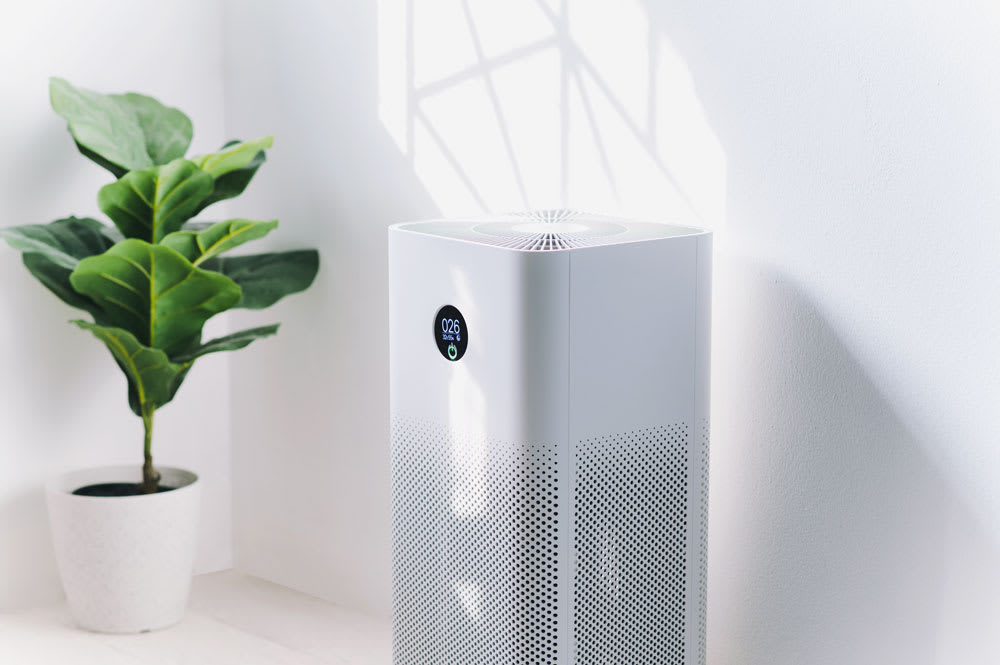 13

Use air purifiers.

If you or anyone from your family are susceptible to allergies or if you just want the air in your home to remain clean and free from dangerous particles, install air purifiers. These cut the dust and help to keep the air clearer.
14

Encourage the family to help.

Instil good habits in your family members, especially the kids. Make them take responsibility for their mess early in life. They should clear away their toys, books, and other things every night before bed or as and when they are done using it. This habit will save you lots of time and effort.

Even the tasks listed above can be shared. While one person is doing the vacuum, the other can re-arrange and sort clutter around the house. Do it together as a family without causing any disharmony and make cleaning a fun routine.
15

Don't obsess.

Speaking of taking it easy, some individuals are never happy with certain levels of cleanliness. They keep obsessing about what's not done right. Don't be one of them!

If you've followed our steps and taken our advice, you won't miss anything. Be prepared, assume a moderate pace (not too fast, not too slow), play some music in the background and you may even begin to enjoy it!
How can you clean your house in 2 hours?
To clean your entire house within 2 hours, follow a systematic plan. Begin with dusting and vacuuming the whole house. Then proceed to clean the bedrooms, living areas, kitchen, bathroom and outdoor areas progressively. The aim is not to perform the same cleaning task in one area, twice.
What is the best order to clean the house?
The first step would be to dust and vacuum the entire house. Then, clean and clear the bedrooms one by one. Next, clean the living and dining areas. Follow this with the kitchen and bathrooms. Lastly, tackle the outdoor spaces such as balcony or terrace areas. Wash your windows and doors only once or twice a week.
How to keep your house neat and tidy?
Minimize mess in your home by encouraging family members to clean up after them. Children should tidy their rooms every night, before sleeping to avoid work piling up. To cut dust, install an air purifier and keep windows shut. Place a doormat at the entrance and restrict the amount of dirt that comes into the house by making family members remove their shoes at the main door.
When you buy things through our links we may earn a commission. Every product is selected independently after intense research by our editors.