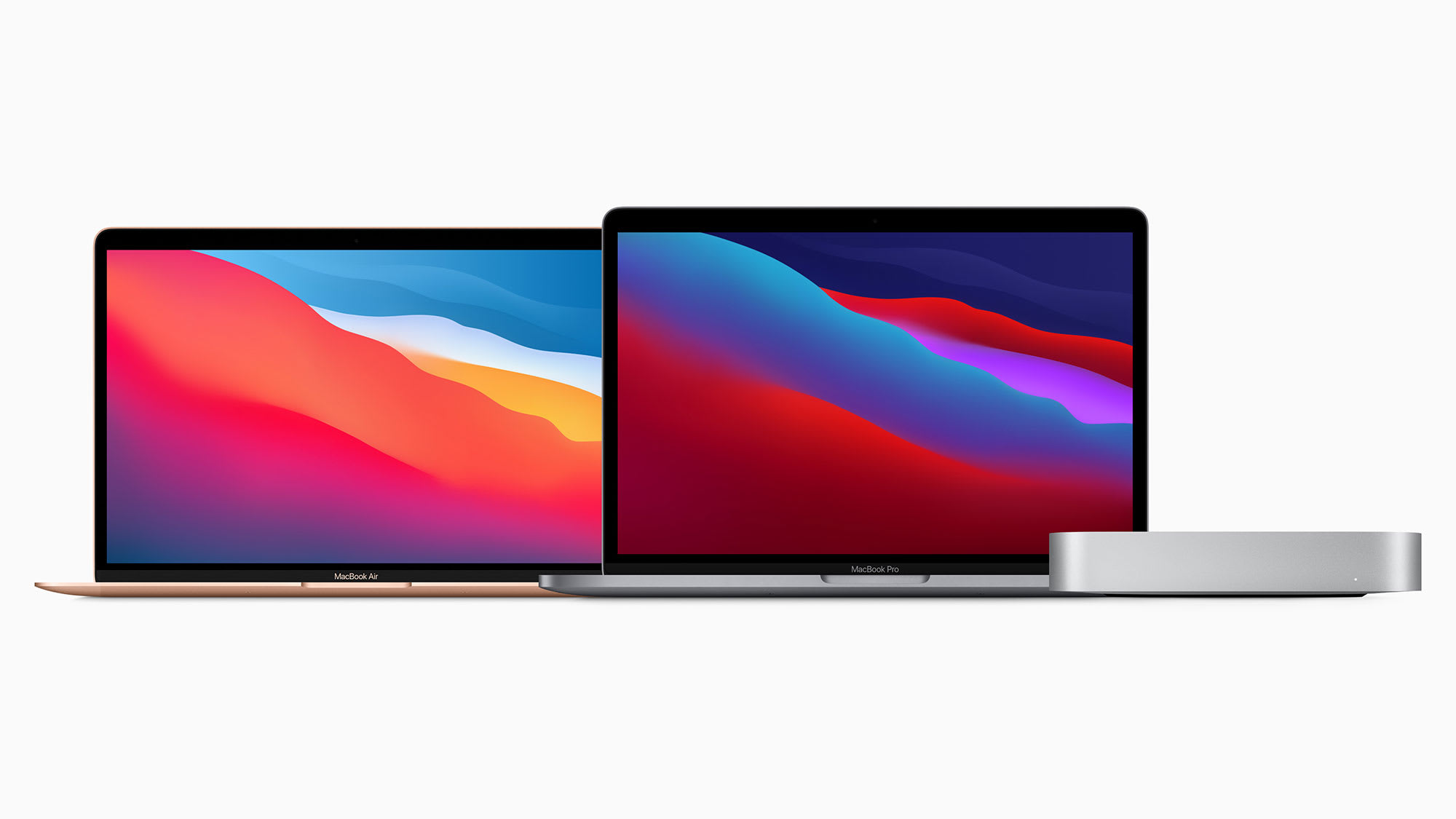 Apple's new MacBooks are in the house, and the PC industry is set to change forever. That sounds like we're tooting Apple's horns, doesn't it? It's true. We are. You see, Microsoft has been pushing Windows on ARM for about two years now, but every Windows laptop on ARM has been disappointing so far. To be fair, Microsoft did make advancements with the Surface Pro X last year. Additionally, Microsoft doesn't control the PC ecosystem for Windows, and PC makers like HP, Asus, and others are still making traditional laptops.
On the other hand, Apple has clearly stated that it would be completely transitioning to the new Apple M1 chip in about two years. The company already has a MacBook Air, MacBook Pro, and Mac Mini running on the M1 chip, which makes up some of its highest-selling notebooks. Moreover, the new Macs have actually come out ahead of Windows PCs running on ARM chips.
If you're planning on purchasing one of these devices, it's important to understand what the M1 chip really is.
The Apple M1 chip is essentially the same chip that Apple runs on iPhones and iPads. The company has, of course, made specific changes to make it suit laptops, but the specifications are similar. While the M1 might run on Apple's notebooks and desktops, it's basically a "mobile" chip, just like Apple's A14 Bionic, Qualcomm's Snapdragon line, MediaTek's Helio chips, or Microsoft's SQ1, which was made in partnership with Qualcomm for the Surface Pro X.
Why does this matter to you? Because mobile chips are fundamentally different from chips that have run on PCs so far – made by Intel and AMD. As a result, developers who make software for laptops and computers have to reprogram their products for the new chips.
Furthermore, while Apple and Microsoft promise that PC software is going to run on these new chips, there is a gap to fill. Mobile chips are more efficient, but they're not as powerful as chips used on PC. Just compare your phone with your laptop, and you will know. That said, PC chips also consume more power than mobile chips. This means mobile processors like the M1 will drastically improve battery life on laptops. Case in point, Apple promises 20-hour battery life on these devices.
Apple devices powered by the M1 chip
At the moment, Apple is putting the MacBook Air, MacBook Pro, and Mac Mini on the new chip.
MacBook Air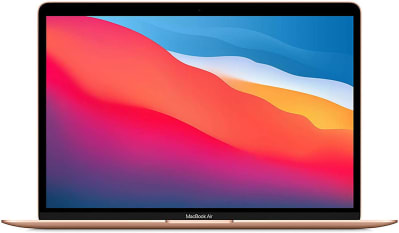 The MacBook Air is meant for business professionals who don't perform performance-heavy tasks on their devices. The basic MacBook Air with 256GB SSD storage features a 7-core GPU, which is automatically upgraded to an 8-core GPU when you purchase the upgraded version with the 512GB SSD storage. With the MacBook Air, Apple claims up to 18-hours of battery life.
MacBook Pro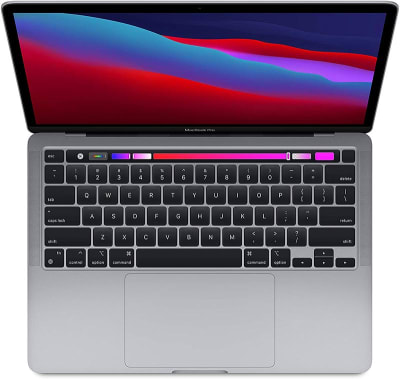 With the MacBook Pro, Apple has upgraded the MacBook Pro 13-inch to run on the new M1 chip, while the MacBook Pro 16-inch still runs on the intel core processors. The new MacBook Pro 13-inch is for existing MacBook Pro users looking to upgrade to the new M1-powered MacBook Pro, creative professionals, and those who need more power and continued performance from their GPU. The MacBook Pro also features better display, better speakers, and a touch bar when compared to the MacBook Air. Apple claims a whopping 20-hour battery life on the new MacBook Pro's.
The primary difference between the MacBook Air and MacBook Pro is the fact that the Pro has a cooling fan built in to ensure faster speeds over sustained workloads.
So, if you're going to edit movies or videos for hours on end, work on creator tools, and more, the MacBook Pro is for you. On the other hand, the MacBook Air is meant for users whose work involves a lot of web browsing, creating & editing documents, and so on.
Mac Mini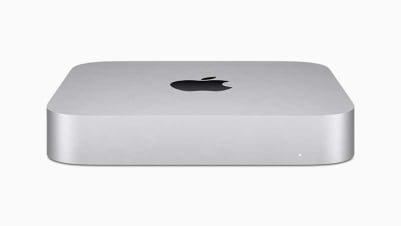 The Mac Mini is meant for users who want a desktop rather than a notebook. It is also meant for power users – users who would be performing performance-intensive tasks. The Mac mini is the cheapest among the lot, but you would have to purchase a separate display, keyboard, and mouse if you do not own one.
App support on the M1-Powered Macs
The move to the M1 chip has one huge advantage. Apple can now allow all of its iPhone and iPad apps to run on its Macs as well, meaning the app library literally went up by millions of new apps. However, it's worth noting that not all of these new apps are optimized for the Macs yet. In fact, you won't even find Netflix, Amazon Prime Video, or the Amazon shopping apps on the MacBooks yet. The iPhone and iPad apps that are available often won't work properly or will be buggy.
To counter this issue to an extent, Apple built in a software layer called Rosetta 2 for legacy software to work on these new machines, and that seems to perform wonderfully. The new MacBooks support many Adobe's creator tools and bridge the gap for many software that isn't yet adapted to these machines. Software like Adobe Photoshop, Premiere Pro, and more run really smooth on the new MacBooks.
Who should not buy the M1-powered Macs?
Despite all of the good stuff, Apple may have missed a huge opportunity with these new MacBooks. Mobile processors don't just allow better batteries, they enable laptop makers to put LTE/5G support on these machines, add touchscreen support flawlessly, and more.
It seems inevitable that the company will add support for touchscreens and SIM cards in the future, meaning you may find yourself upgrading then. Microsoft already has LTE support on the Surface Pro X, and one of its most significant advantages over the MacBooks is that it can be used as a tablet.
So, if you happen to have a MacBook that's a year or two old, you should probably hold on to them. The new MacBooks are great, but Apple isn't really offering us their full potential just yet. If you think LTE connectivity and touch screens won't matter to you, then go ahead, these MacBooks are undoubtedly worth buying.
When you buy things through our links we may earn a commission. Every product is selected independently after intense research by our editors.