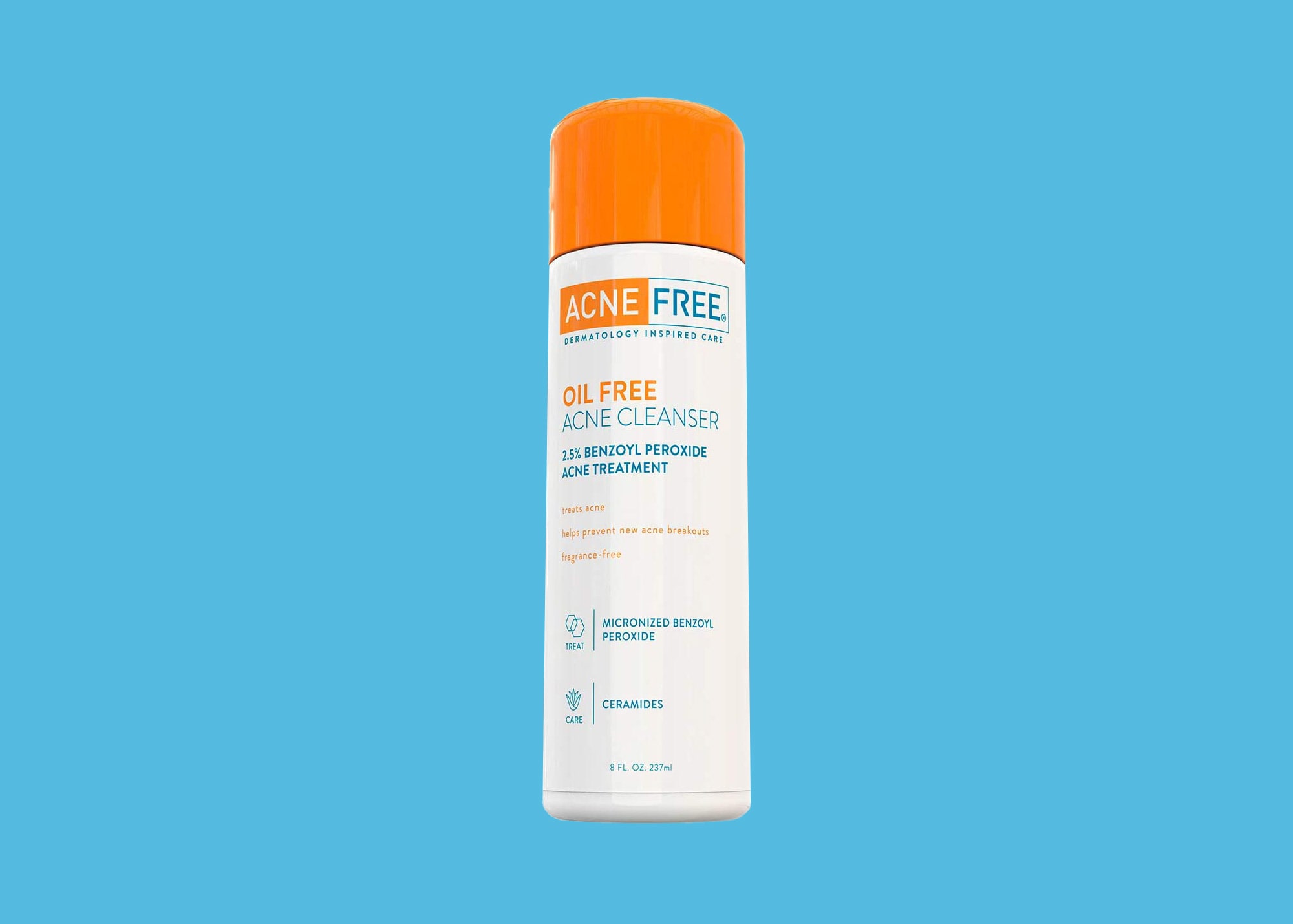 Being a 27-yr old who was suffering from acne issues for over 11 years, I have tried pretty much every anti-ance product in the market. There were a lot of them too! From tea tree oil to prescription Retinols, I've tried any product that claimed to cure my acne. Among the products that I've tried, the one product that helped me the most and continues to do so is the AcneFree Oil-Free Cleanser, Benzoyl Peroxide 2.5% Acne Face Wash with Glycolic Acid.
This face wash cleared my acne in just 4 weeks of usage. In the 2 months that I've been using this product, not only has my acne cleared up, but my acne marks have also started to get lighter.
The Benzoyl Peroxide in this face wash works perfectly for my skin and with a low percentage of 2.5%, this is super gentle and non-irritating as well. If you are looking for a safe yet effective product for your acne, definitely give this one a shot.
The face wash is a white, liquid product that lathers up really well even with a small quantity. So, a single tube can last for a long time. Another great thing I love about this product is that it has no fragrance. Fragrance components can be irritating to your skin, especially if your skin is sensitive or acne-prone. Even otherwise, fragrance can sensitize your skin in the long run. Fragrance-free face washes are pretty rare in the market, especially at this price point.
This face wash is also Oil-Free, making it perfect for your acne issues or if you already have oily skin that is prone to congestion. This face wash cleanses my skin without drying it out like most face washes. I massage it on wet skin for about 2-3 minutes before rinsing it off thoroughly, and I use it twice daily. It has cleared up my stubborn acne and also smoothened my textured skin to a great extent.
The key ingredient in this face wash is Benzoyl Peroxide, which is proven to fight acne. This product is formulated with 2.5% micronized benzoyl peroxide, which quickly penetrates deep into the skin and kills off the bacteria that causes acne. It also helps the pores shed dead skin cells that might be clogging them, and also any excess oil. It also has glycolic acid, which is a great chemical exfoliant that further helps get rid of dead skin cells, making skin smoother and clearer.
This formula also has ceramides, which is a great moisturizing ingredient that is extremely nourishing for the skin, no matter what skin type you have. The ceramide helps the skin retain moisture, and balances out any drying caused by the benzoyl peroxide. This formulation is one of the main reasons why I decided to try this product out in the first place. The only drawback I faced with this face wash is that my acne tends to come back when I stop using it. It clears up once I start using this in my routine again. So, I'd suggest consistent usage for lasting results.
Overall, this face wash has been a boon to my stubborn acne and I will continue using it. For anyone who has been dealing with acne issues similar to mine, I would say that this product is a must-try.
When you buy things through our links we may earn a commission. Every product is selected independently after intense research by our editors.