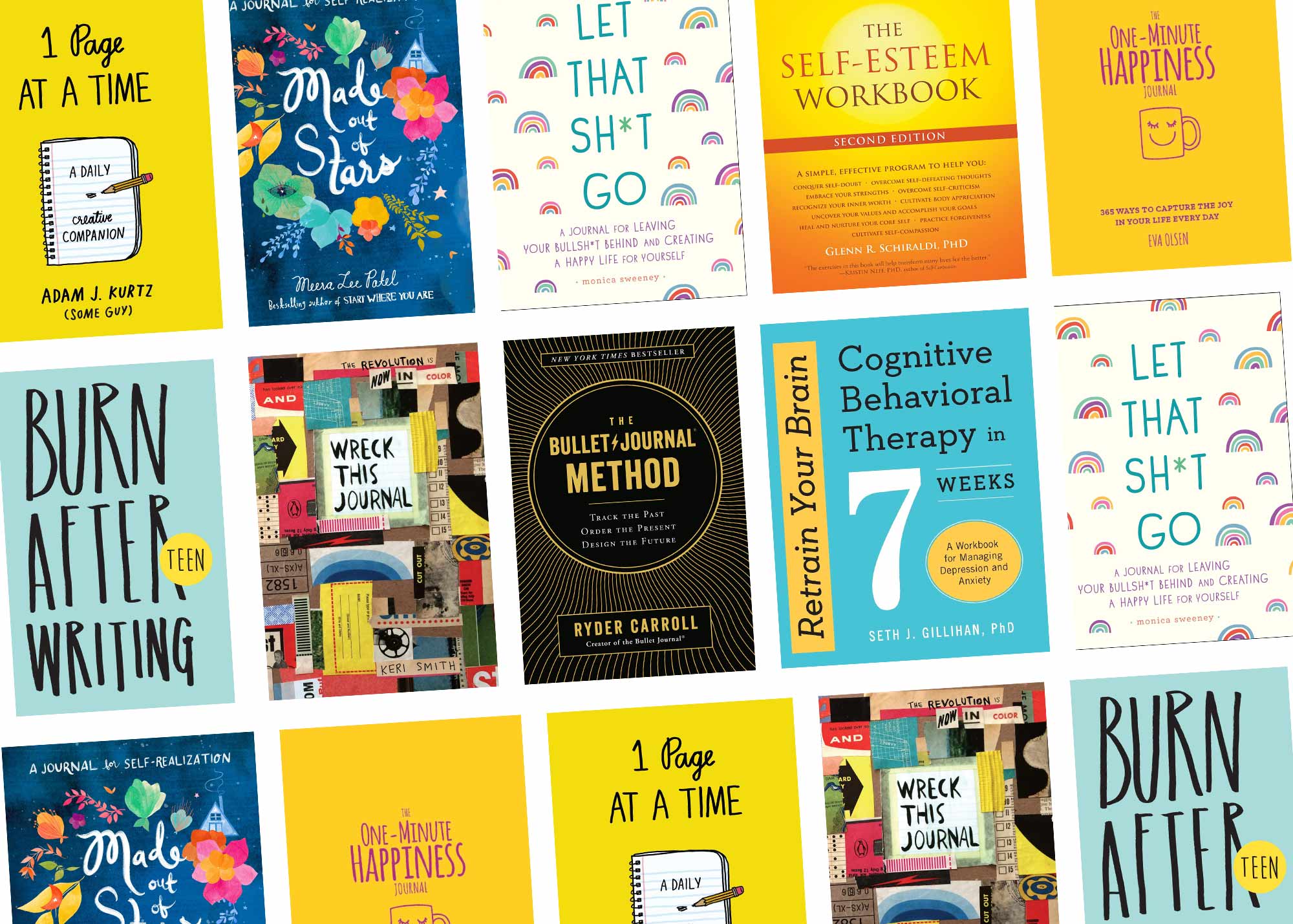 Self-help and self-care can take numerous forms, but regardless of the path you choose, it's worth remembering that no one can help you better than yourself.
Although you might require assistance and guidance every now and then, the best way to improve your self-esteem and boost confidence in yourself is through your choices, which include how you spend your me-time or alone time.
Workbooks and journals are two methods of engaging in quality time. Journaling is a powerful method of noting down your thoughts and achieving more clarity about your feelings and why you are being held back. Writing is a process of getting out the negative thoughts that often cloud your mind, enabling you to think more clearly.
Workbooks are filled with interactive exercises and play a major role in developing self-compassion and mindfulness while also reducing stress, anxiety, and other mental health issues.
Meera Lee Patel's guided journal, Made Out of Stars, is meant to make the readers realize what makes them unique and special. This beautiful journal is filled with vivid watercolor illustrations, insightful quotes & prompts, and plenty of room to write. It will serve as an essential step in self-care for anyone hoping to understand themselves better and accept themselves just the way they are.
2
Let That Sh*t Go: A Journal for Leaving Your Bullsh*t Behind and Creating a Happy Life
by Monica Sweeney
We all often feel the need to hold grudges and seek revenge, but all of that takes a lot of negative energy that we just don't need in our lives, and that's exactly what this journal teaches us. Whether we like it or not, the beauty in letting things go is much more pleasant than holding on to the past. Through this journal, you can slowly learn to let go of things that don't deserve your time and energy.
3
Retrain Your Brain: Cognitive Behavioral Therapy in 7 Weeks: A Workbook for Managing Depression and Anxiety
by Seth J Gillihan
Cognitive Behavioral Therapy is now used by many worldwide to successfully manage their depression and anxiety. In this workbook, Dr. Seth Gillihan, a licensed psychologist specializing in cognitive-behavioral treatment for depression and anxiety, explores a seven-week plan that is easy to follow and helps the reader in overcoming their anxiety and depression in a very effective manner.
4
The 52 Lists Project: A Year of Weekly Journaling Inspiration
by Moorea Seal
If you love making lists, this journal is the perfect way to keep things organized and to engage in self-love and self-care. These 52 lists are in relation to every week of the year. They will eventually help you discover the joy, beauty, power, and creativity that's already in and around you. Self-development and self-expression are the two main aims of this journal, enabling you to take ownership of your life while also enjoying it.
Health educator and psychologist, Glenn Schiraldi, has always stressed that an individual's self-esteem can be improved with the help of self-help materials. After conducting extensive research, she has combined her discoveries in the form of this workbook that aids readers in boosting their self-esteem, realizing their self-worth and eventually feeling good about themselves.
6
52 Lists For Togetherness: Journaling Inspiration to Deepen Connections with Your Loved Ones
by Moorea Seal
Making lists can be extremely therapeutic; not to forget the fact that it also makes you more productive. This journal encourages you to make 52 lists, which means one list for every week of the year. Through these lists, not only can you track elements about yourself and your habits and your daily routine, but also write about your loved ones and use it as a way to connect with them better.
7
The Anxiety Workbook: A 7-Week Plan to Overcome Anxiety, Stop Worrying, and End Panic
by Arlin Cuncic Ma
The modern world pushes us to lead lives that are often filled with heaps of stress, anxiety, panic attacks, and so on. What if there was a workbook that could develop a plan for you for seven weeks that would help you control all of these feelings, emotions and manage anxiety? That's what this workbook does. Through a mixture of guidelines, activities, writing exercises, and checklists, it allows you to heal and focus better on your goals.
8
The One-Minute Happiness Journal: 365 Ways to Capture the Joy in Your Life Every Day
by Eva Olsen
Striving to bring happiness into your life? One proven way is to be grateful for the things that bring us joy. Reminiscing about the good memories will refresh our mood, and that's the idea behind this journal. It prods you to focus on the good things and write down one good thing every day for a year.
An interactive workbook, Burn After Writing encourages you to introspect through a series of questions that are both fun and essential. By the end of this workbook, you get to experience a session that pushes you to ponder the question of who you are, what it took for you to get to that particular point, and what you're going to do to move forward.
The journal that was a revolutionary step in self-care has returned with a newer version that encourages painting and coloring to display your creativity. This enticing journal contains prompts for shredding, painting, and basically unleashing your creative side in the most eclectic ways possible.
11
The Mindful Way Workbook: An 8-Week Program to Free Yourself from Depression and Emotional Distress
by John Teasdale, J. Mark G. Williams, Zindel Segal
Dealing with stress, anxiety, or depression definitely takes time and isn't something that can be conquered overnight. However, what if there was a program that could help you deal with stress, depression, and anxiety through the course of eight weeks? This workbook deals with mindfulness-based cognitive therapy (MBCT) that blends in mindfulness exercises and aids you in healing through self-reflection.
This journal is based on the bestselling memoir of Michelle Obama, former First Lady of the United States. Along with an inspiring introduction from Mrs.Obama, this journal also features over 150 questions and quotes to inspire and help you discover your journey.
When you buy things through our links we may earn a commission. Every product is selected independently after intense research by our editors.