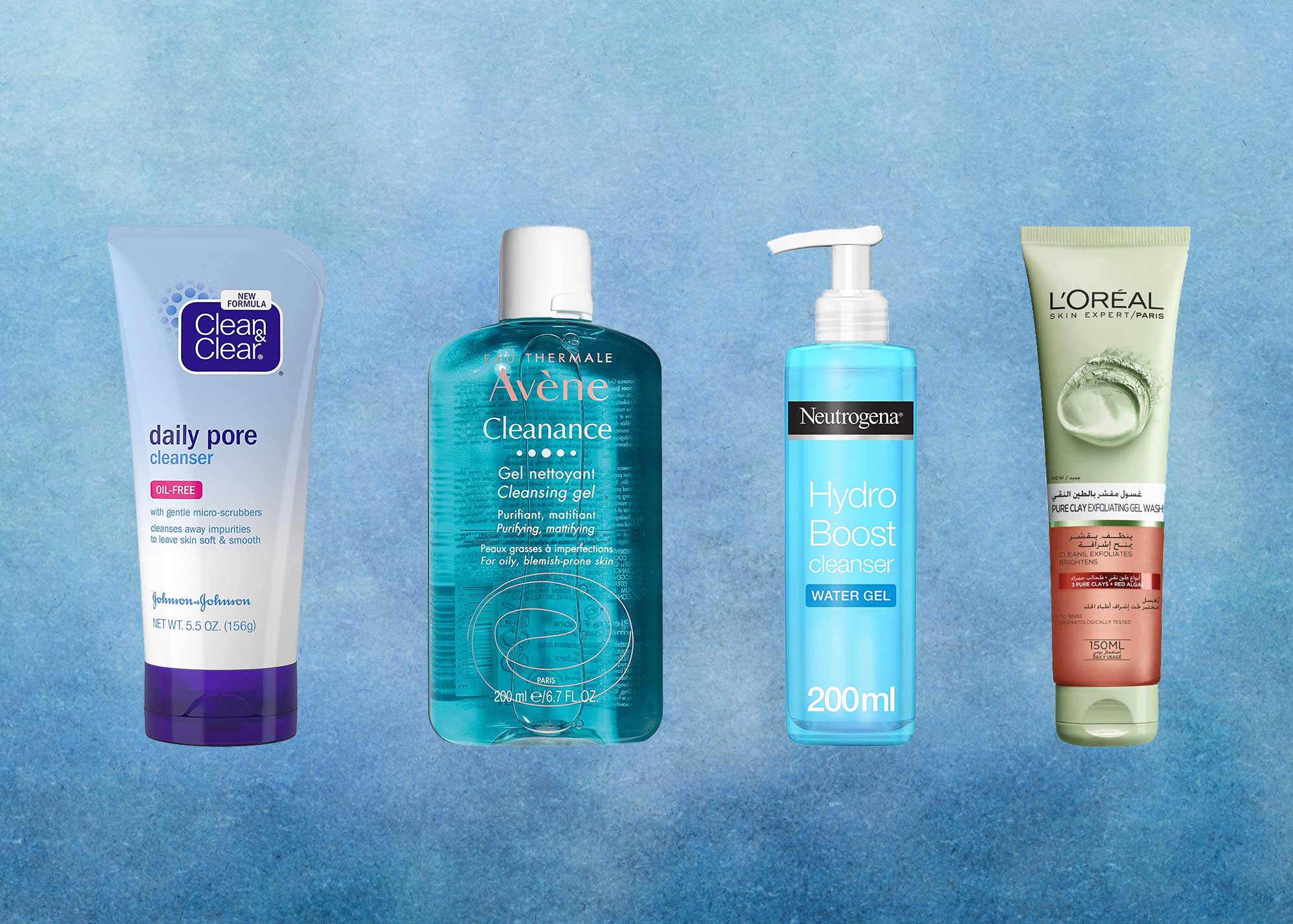 No matter how basic or elaborate your skincare routine is, the one indispensable step is cleansing your face. Face cleansers are the first step towards healthy skin, and there is literally nothing more important when it comes to skincare.
Cleansing your face twice daily gets rid of all the dirt, impurities, dead skin cells, makeup, skincare products, sweat, and everything else you don't want residing on your face. Once your skin is clear, it paves the way for all your other skincare products to deeply penetrate your skin and provide better results. Without a clean canvas, your skincare products such as serums and moisturizers are going to be less effective, no matter how many layers and products you pile on.
Cleansing your skin at the end of the day is even more important since all your makeup and impurities will clog your pores if left unattended. This will end up causing acne, blackheads, whiteheads, and a dozen other skin issues you do not want. Yes, face cleansers are super important, but which one to pick? Your choice should be based on your skin type and your skin concerns you want to target.
We've come up with a list of the best drugstore face cleansers available in the UAE, that are loved worldwide.
This highly-rated cleanser from Differin is an effective treatment for Acne-prone skin. Infused with 5% benzoyl peroxide, this face wash does not irritate or dry out your skin. Instead, it effectively cleanses all the oil and dirt. It's Dual-Action Micronized Formula deeply penetrates your skin, cleanses your pores while releasing moisturizing ingredients that keep your skin supple and healthy.
2
Positively Radiant Skin Brightening Exfoliating Daily Facial Scrub
by Aveeno
Exfoliation is an essential step to softer, smoother, clearer skin. This daily face scrub provides gentle yet effective physical exfoliation and cleanses skin effectively. A soap-free, hypoallergenic formula makes it suitable for daily use on sensitive, oily skin. The jojoba oil and castor oil nourish your skin and make it look clear and even-toned.
This fragrance-free, oil-free face wash works on all skin types, including sensitive skin, and is formulated with micelles. These micelles gently cleanse the skin, removing makeup, dirt, and excess oil in one go.
Formulated with Salicylic acid, this oil-free gel cleanser from Neutrogena, helps remove facial impurities while maintaining the skin's natural balance. It also efficiently helps deal with stubborn spots while preventing new breakouts, leaving you with healthier looking skin.
From a brand that is renowned for its face washes, this cleanser is a simple, no-nonsense product for oily skin. It gets deep into your pores and eliminates dirt, impurities, and excess oil to make your skin look clean and refreshed after every use.
Infused with Squalane and other lipophilic esters, this gentle cleanser effectively removes makeup and other facial impurities, leaving the skin feeling moisturized and supple. This non-comedogenic cleanser is suitable for all skin types and does not over-dry the skin with daily use.
Sworn by many as their go-to face wash, this facial cleanser is formulated with essential ceramides that ensure your skin isn't stripped of its moisture. It is enriched with hyaluronic acid for deep moisturization and niacinamide for overall skin health. This product is fragrance-free and non-comedogenic, making it perfect for oily and sensitive skin.
This face wash gives you a luxurious cleansing experience like no other. Its rich creme formula effectively removes makeup, dirt, and impurities and leaves your skin feeling soft, refreshed, and glowing. This is a great face wash for normal to dry skin.
A soap-free face wash that is perfect for normal to oily skin, this product cleanses your skin from deep within and helps eliminate oil, dirt and other impurities. It helps maintain the skin's natural oil balance and minimizes the production of excess sebum. It's mild, non-irritating formula makes it perfect for daily use.
If you have dry, dehydrated skin and often face washes end up drying your skin further, this product is a must-try. It is formulated with hyaluronic acid, which intensely hydrates your skin without clogging your pores or making it look greasy. It can be used on all skin types and even on sensitive skin.
This face wash is a favorite for many and is known to be highly recommended by dermatologists. Its fragrance-free, non-irritating, and non-comedogenic formula makes it suitable for all skin types. This can be used daily without worrying about drying out your skin or getting that tight feeling after washing your face.
This mild foaming cleanser is formulated with Squalane, Vitamin E, Avocado Oil and Apricot Kernel Oil to help remove dirt, excess oil and other impurities from the skin's surface without over-drying the skin. It helps preserve the skins natural balance and is suitable for all skin types, including sensitive skin.
When you buy things through our links we may earn a commission. Every product is selected independently after intense research by our editors.