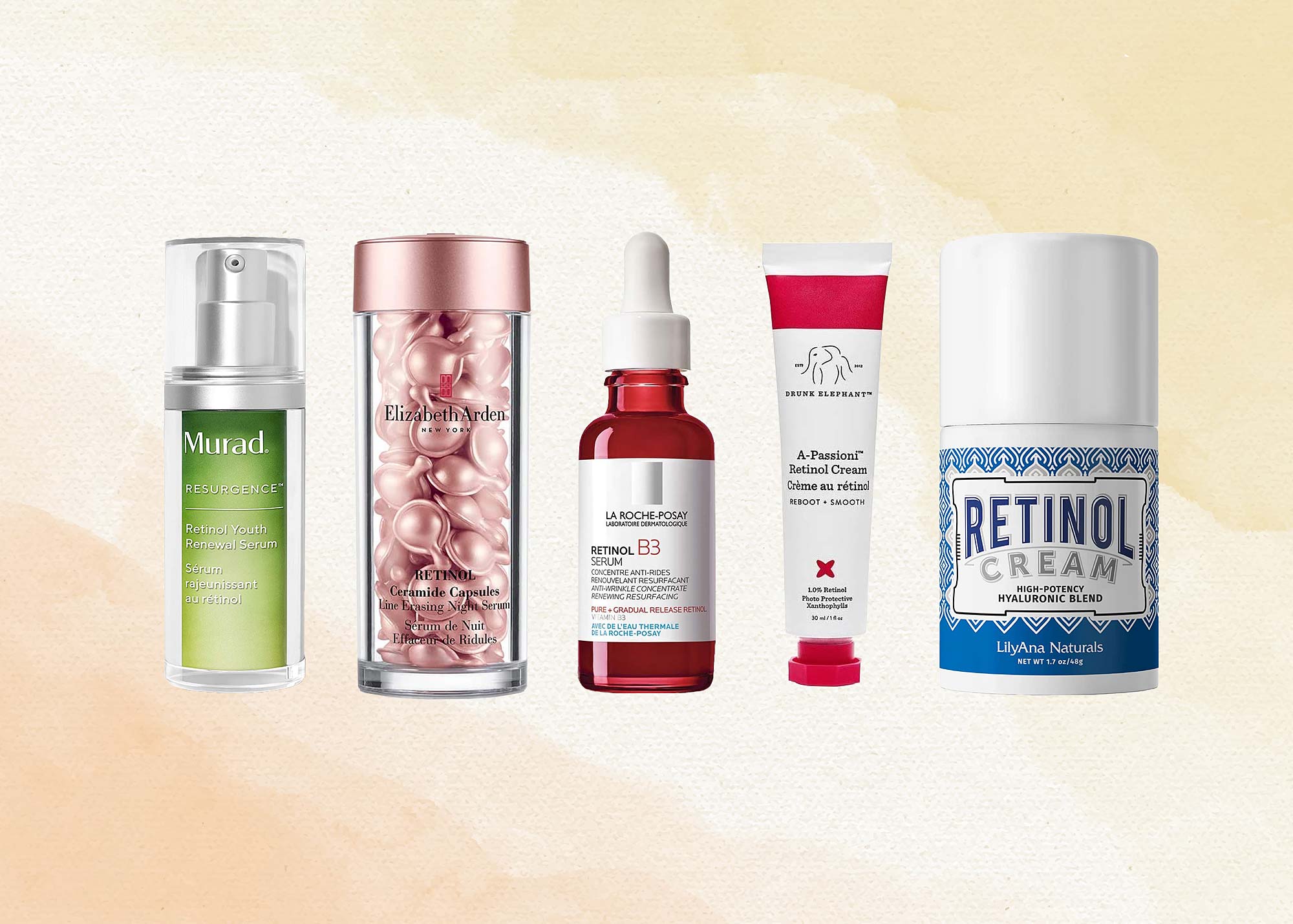 With the skincare industry bursting with active-based products, there are a plethora of options to target all of our skin concerns. We can either use various products with different actives in an elaborate skincare routine, or we can take the shortcut and just use retinol. Retinols are a Vitamin A derivative that is available over-the-counter, especially at milder concentrations. Once prescribed solely for treating acne, today retinol has become skincare royalty, thanks to its numerous benefits. These include reversing the different signs of aging, clearing acne breakouts, evening skin tone and texture, brightening skin complexion, and stimulating collagen production.
Retinols help increase our skin's cell turnover rate which basically means that newer skin keeps regenerating faster, despite being slowed down by the natural aging process. Although it is a miracle ingredient it is important to use retinol with caution. Since they increase our skin's photosensitivity, it is mandatory to use sunscreen during the day while you are using a retinol-based product. Retinols are also not suitable for pregnant or breastfeeding mothers. If used in the right manner, retinols can be a game-changer for the skin. We have spent hours researching and have curated a list of the best retinol-based products available in the UAE.
Specifically targeted at increasing cell turnover and the production of collagen in the skin, this retinol cream is made with 98% natural and naturally obtained ingredients. It is packed with ingredients that keep the skin hydrated and helps diminish all signs of aging. It is suitable for all skin types including oily skin and skin conditions such as acne, rosacea, etc. This cream can be used both mornings and at night but be sure to use sunscreen during the day since retinol can increase your skin's sensitivity to the sun.
This is another great product if you are looking for concentrated retinol. This cream is formulated with pure form vegan retinol and enriched with Vitamin f along with a blend of nourishing oils like passion fruit, apricot, marula, and jojoba. This cream helps reduce the appearance of fine lines and wrinkles while reversing Sun damage. It also helps restore your skin's natural bounce and brightness for more youthful, healthy-looking skin. It is also packed with antioxidants from kale, winter cherry, and xanthophylls.
If you are looking for retinol that can give you faster results this serum is the one to go for. This Youth Renewal Serum combines three retinol technologies along with hyaluronic acid to give you visible results in just 2 weeks. It also helps enhance the skin's radiance and even out skin tone while minimizing the signs of aging. With Murad's proprietary Retinol Tri-Active Technology, this serum works By feeding retinol gradually into the skin so that there is less irritation and more stable results.
An age-old name in the skincare industry, Olay's Regenerist Retinol24 is a product thousands of women swear by. This night serum is made to penetrate deep into the skin and combines vitamin B3 and retinoid complex to give you a brighter, firmer, and more youthful-looking appearance. It also keeps your skin hydrated for 24 hours and gives you glowing skin every morning. This product is also fragrance and dye-free.
This retinol face and neck serum, is formulated with a triple anti-aging complex consisting of pure retinol, gradual release retinol & vitamin B3. This potent concentrate helps reduce premature sun damage, fine lines & wrinkles while leaving the skin feeling hydrated, smooth and rejuvenated. It is also suitable for people with sensitive skin.
Formulated with 0.3% pure retinol, this night serum is quickly absorbed into the skin and helps reduce wrinkles even deep ones, thus leaving you with smoother, radiant skin. The pure retinol formula is kept highly effective & potent with L'Oreal Paris's Retinol Guard technology. It is also infused with glycerin and hyaluronic acid, to keep the skin hydrated and prevent drying caused by retinol.
With under eye wrinkles, fine lines, and puffiness our eyes bear the most brunt of early signs of aging. This retinol mask targets these concerns while you sleep. Tested by dermatologists and ophthalmologists, this mask is formulated with encapsulated retinol, avocado, coffeeberry, and niacinamide. It helps hydrate the delicate skin under the eyes while also brightening and de-puffing it. The fresh fruity scent and the rich creamy texture give you a luxurious experience every night.
Formulated with retinaldehyde, Relastide®, photostable Vitamins E and Avene Thermal Spring Water, this retinol cream helps reduce the appearance of deep wrinkles and smoothes out your skin. It is packed with antioxidants that protect the skin against free radical damage and also has peptides that make your skin plump and youthful. This cream has a slight yellow tint to it that gives you a glow and is recommended to be used only at night.
Another night cream that will help improve the signs of aging is this one from Skinceuticals. Because of its 0.3% concentration, it is ideal for those who are looking to use retinol for the first time. Apart from helping you look more youthful this cream also helps minimize the appearance of pores and acne breakouts. Formulated with Bisabolol, it does not irritate your skin like most retinol creams. This night cream comes in specialized packaging that is designed to preserve the potency of the retinol.
10
Retinol Ceramide Capsules Line Erasing Night Serum
by Elizabeth Arden
Capsulated retinol serums are another range of retinol products that you can check out. This award-winning night serum from Elizabeth Arden is 76% more potent than unencapsulated retinol. It helps visibly reduce the appearance of fine lines and wrinkles and also improves skin tone and texture. This serum combines retinol with moisture-boosting ceramides to give you anti-aging benefits while keeping dryness at bay. The singles-use capsules are tightly sealed to protect the freshness and potency of the night serum.
This award-winning retinol oil works overnight to reduce the appearance of fine lines, wrinkles & hyperpigmentation while leaving you with vibrant skin in the morning. Another key ingredient in this product apart from retinol is salicylic acid which helps clear clogged pores and gives you a smoother and brighter complexion. It is also enriched with argan oil, rosehip seed oil, and jojoba oil for intense nourishment. 
This retinol ointment is a cream that is primarily used for irritated skin. Formulated with A313 – a pharmaceutical-grade Vitamin-A with hyaluronic acid, this cream helps reduce fine lines while leaving your skin looking radiant. You can use this cream on its own or mix it with your favorite night serum or treatments.  This cream is recommended for use only at night due to the photosensitivity of Vitamin A. Known as one of France's best beauty secrets, this pommade is sure to give you healthy-looking skin with continuous use.
If the purpose of the retinol product you are looking for is to combat acne, then this award-winning Adapalene gel is what you need. This non-comedogenic fragrance-free gel has been used as an acne treatment for more than 30 years. It prevents breakouts and helps clear blackheads, whiteheads while also preventing clogged pores. This gel can be your savior in combating 'maskne', which is a common skin problem in this pandemic situation.
Another cult favorite in the world of retinol, this water-free serum contains 0.5% pure retinol along with squalane. Together these ingredients work to reduce the appearance of fine lines reverse photodamage and combat other signs of skin aging. The squalane helps nourish the skin from within and keeps it hydrated. This formula is also free from silicones, plant oils, or alcohol. This is a product that is generally suggested to those who have some experience with retinol.
Formulated with retinol, Glucose Complex, and hyaluronic acid, Neutrogena's Rapid Wrinkle Repair Regenerating Cream is clinically proven to reduce the appearance of aging. You can visibly see smoother-looking skin in just one day and a huge reduction in deep wrinkles in as less as 4 weeks. The patented technology in the cream delivers the retinol slowly into the skin's surface so that there is very less potential for irritation.
This overnight moisturizer contains pure high-grade retinol along with other key ingredients like Swiss Alpine flower and Anogeissus. It helps to diminish the appearance of fine lines, pores and uneven skin tone. It instantly moisturizes skin and makes it radiant while supporting the skin's natural youth proteins. The retinol helps speed up the skin's natural cell turnover while the hydrating ingredients help prevent dryness.
This award-winning retinol cream is clinically proven to make you look 10 years younger. It's advanced formula has pure RoC®Retinol and an exclusive mineral complex that provides your skin intense hydration and enhanced efficacy. This non-comedogenic, dermatologist-tested night cream will give you more radiant skin in just four weeks. You can also see visible changes in the damage caused by the sun and in 12 weeks your wrinkles will have been reduced by up to 50%.
This product from CeraVe combines all major skin-benefiting ingredients into one power-packed serum. It is infused with retinol for anti-aging benefits, ceramides to help maintain the skin's natural barrier, hyaluronic acid to help retain moisture, and niacinamide to calm the skin. This product uses a patented MVE technology which is designed to continually release hydrating ingredients. It is also fragrance-free non-comedogenic and is extra gentle on the skin.
With a high concentration of 1% retinol this serum gives you brighter skin, even skin tone, and a smoother complexion. The texture is lightweight, easily absorbed into the skin, and improves its firmness. This product has a slow-release delivery system and comes with potent antioxidants and peptides. You can use this as a stand-alone product or mix it with your moisturizer or serum.
When you buy things through our links we may earn a commission. Every product is selected independently after intense research by our editors.