The Best Face Washes For Acne-Prone Skin
These face washes will help you fight acne and pimples.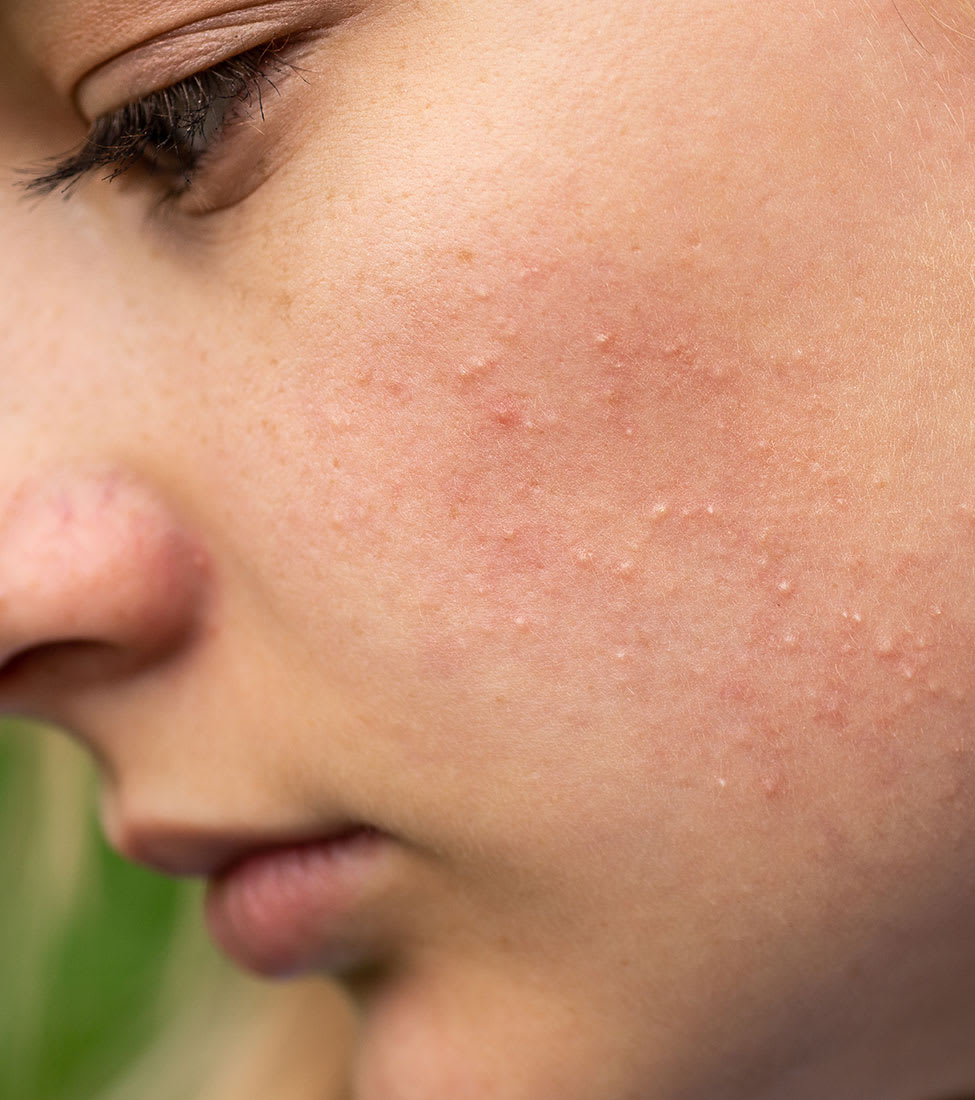 Those with acne know for a fact that taking care of acne-prone skin is not an easy task. Just when you think your skin is having a good day, a zit decides to pop up.
To effectively deal with Acne-prone skin, you need to have a strict and efficient skincare routine in place. Do you know the first skincare product that's essential for those prone to acne? A good face wash.
These cleansers have been specially formulated with ingredients that fight acne. Routinely washing your face with a good face wash twice daily, once in the morning and once during nighttime, will ensure all the dirt and excess oil that's on your face, gets washed off.
How do you choose the base face wash for Acne-prone skin?
Look for acne-fighting ingredients such as Salicylic acid, benzoyl peroxide or glycolic acid in your face wash. These ingredients are excellent at fighting acne while keeping your skin clean.
Salicylic acid exfoliates the skin, removes dead skin cells and treats acne by reducing redness and swelling. Benzoyl peroxide also helps remove dead skin cells and kills the underlying bacteria, called the P.acne, that contribute to producing acne.
Glycolic acid is an Alpha-hydroxy-acid that exfoliates the skin to remove dead skins that clog pores. It also helps minimize wrinkles by increasing collagen production.
While these acne-fighting face washes can be super effective when used regularly, they can also cause dry skin. Therefore, if you do get dry, flaky skin after using an acne face wash, it is good to follow up with a non-comedogenic face moisturizer that is specifically formulated for acne-prone skin.
We have some of the best face washes for acne-prone skin listed out for you.
Formulated with the beneficial ClearDefend spot clearing technology and salicylic acid, this anti-acne face wash from Neutrogena penetrates deep into the skin and helps clear breakout from the first day of application. It helps preserve the skins natural barriers, thus preventing any future break outs.
Charcoal is known to purify the skin and pull out all the gunk and impurities from it. This is one of the many reasons why Bioré Charcoal Acne Clearing Cleanser is effective on acne since it contains charcoal as one of the main ingredients.
The acne-clearing cleanser from Bioré contains natural charcoal and salicylic acid that help in the deep cleansing of pores while also absorbing all the excess oil.
While charcoal helps with the detoxification and purification of the skin, salicylic acid acts as a gentle exfoliator. The cleanser comes equipped with an oil-free formula, thereby making it perfect for acne-prone and oily skin, aiding in preventing future breakouts.
According to the brand, when used as a daily cleanser, it starts showing results in just two days.
Enriched with vitamin D to provide antioxidant protection, the CeraVe Renewing SA Cleanser is exactly the kind of non-irritating and gentle exfoliation you need for healthier and smoother skin.
The salicylic acid in the cleanser cleans the skin and helps in keeping the acne at bay. It also contains three vital ceramides that soften and helps in restoring the natural barrier of the skin.
Additionally, the hyaluronic acid hydrates the skin, and the niacinamide provides soothing properties. The formula of the cleanser is fragrance-free and non-comedogenic.
The award-winning, best-selling Cetaphil Gentle Skin Cleanser was created especially for those with dry and sensitive skin who suffer from acne.
This versatile face wash can be used on your face, body, and hands. This clinically tested, fragrance-free, non-comedogenic, and hypoallergenic formula has been tested by dermatologists and has been proven to work on sensitive skin.
It cleans and moisturizes your skin without stripping it off its natural oils or leaving any residue that could clog the pores.
Those with acne-prone skin and sensitive skin can feel the effects of it both early in the morning and throughout the day.
If you're someone who has super-sensitive skin, then the COSRX Low pH Good Morning Gel Cleanser is for you. Once you begin your day with this cleanser, your skin will thank you for it.
The natural ingredients present in this cleanser exfoliate, hydrate, and soothe the skin, and keep the acne away. This face wash has been formulated in such a way that the optimal pH balance of the skin is restored without irritating the skin.
When you buy things through our links we may earn a commission. Every product is selected independently after intense research by our editors.