Effective Makeup Removers For Your Face, Eyes And Lips
Remove even the most stubborn and long-wear makeup, quickly and effectively with these makeup removers.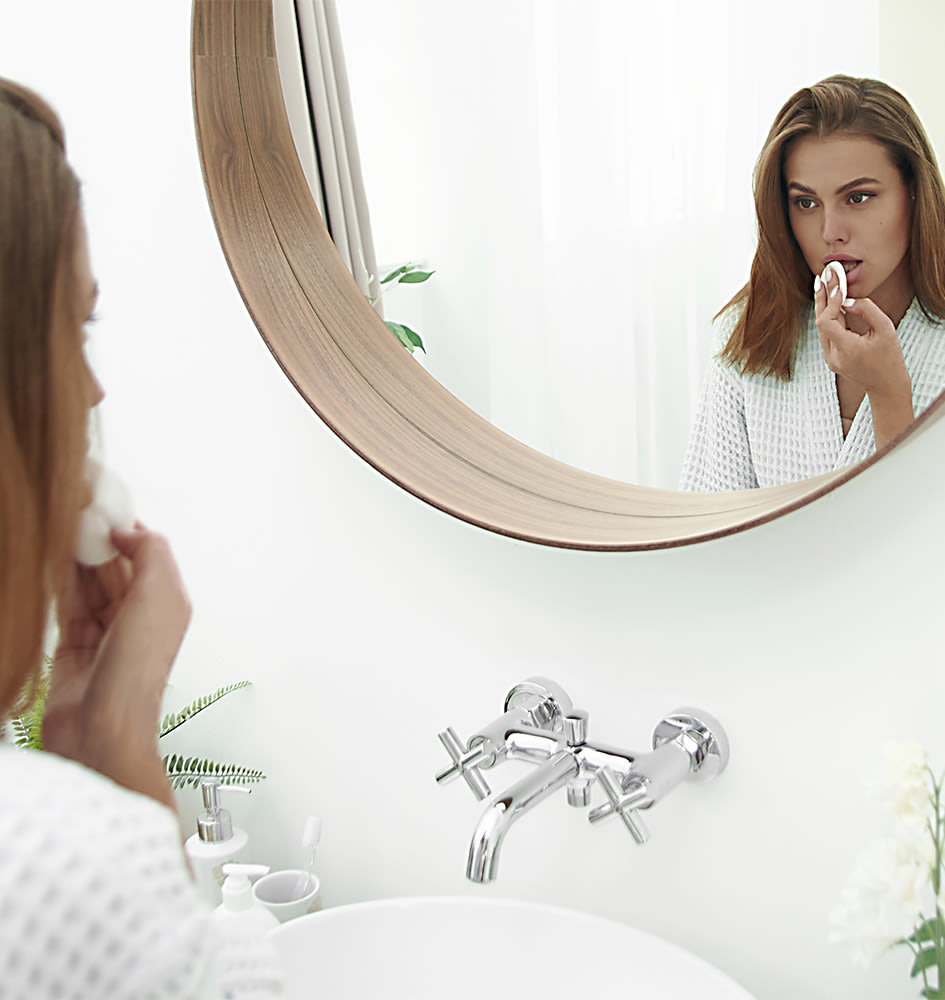 We can't stress how important it is to remove your makeup before going to bed. Most of these makeup products, especially with SPF, have been specially formulated to stick to your skin. These, when combined with all the sweat, dust and pollution that settle on your skin throughout the day, could lead to clogged pores, breakouts, premature aging and other skin problems – if not dealt with appropriately.
A regular facial cleanser won't necessarily help you remove all the makeup from your face. The key is to choose a makeup remover, that will whisk away all the makeup from your skin, without stripping the skin of its natural oils.
While several types of makeup removers are available in the UAE such as – micellar waters, cleansing oils, wipes, cleansing milk, balms and so on, it is also essential to choose one that suits your needs and your skin type.
Here we have listed the top-rated makeup removers for every skin type and budget.
1
Garnier Micellar Skin Active Cleansing Water in Oil
Micellar Cleansing Water
This all-in-one cleanser removes all sorts of makeup from your skin (face, eye and lips) with one cotton pad. Suitable for all skin types, this cleanser comes with the goodness of Argan oil that helps soothe your skin without making it greasy. The cleansing water is formulated with micelles water that helps trap everyday makeup, sebum, pollution and dirt and remove it from your skin. The result is you get supple, perfectly cleansed, refreshed and glowy skin. 
Developed using olive oil that's rich in antioxidants, vitamin E, and rosemary oil, this cult-favorite Cleansing Oil from DHC removes even the tiniest bits of makeup and pollutants, revealing softer and brighter skin. Smooth and hydrating, it invigorates and refreshes your skin with its water-soluble formula, leaving you with a relaxing, parlor-like experience.
These fragrance-free cleansing facial wipes from Simple are perfect for those with sensitive skin. Available in a pack of two, these wipes clear makeup (including waterproof mascara), impurities and unclogs pores to reveal clean, smooth and refreshed skin.
4
La Roche-Posay Foaming Micellar Cleansing Water
Micellar Cleansing Water For Oily Skin
A boon for oily skin, this micellar no-rinse cleaner, eradicates even minute pollutants from the skin. It has a gentle texture that not only removes makeup, but also cleanses and tones your face. 
This eye makeup remover by Rimmel London is fragrance-free and suitable for those with sensitive eyes and for women who wear contact lens. This dermatologically and ophthalmologically tested makeup remover gently cleanses all types of eye makeup, even the stubborn ones with just a single swipe.
To use, dab some gel onto a cotton pad, press it against the eyelid and remove the makeup with a gentle stroke!
Supremely gentle on the skin, this cleansing balm gets rid of every last bit of makeup, sunscreen, and dust particles from your skin. When it touches water, the oil-like texture transforms into milk to give you a soothing and nourishing experience.
Enriched with kiwi and strawberry seed extracts that are rich in antioxidants, this cleansing balm also contains a mixture of various beneficial oils, such as kalahari melon, marula, Ximenia, mongongo, and baobob.
This oil-free and non-comedogenic wipes from Aveeno swiftly gets rid of all the makeup, oil and other impurities from your skin. Containing soy extract that's impressively rich in moisture, these wipes gently cleanse your skin leaving you with a brighter and smoother complexion.
8
Bioderma Sensibio H2O Make-Up Removing Micellar Water
Highly-rated Micellar Water, Suitable For Sensitive Skin
This highly-rated micellar water is not only effective in removing makeup while cleansing your skin, but it is also formulated using a pH of roughly 5.5 which boosts the biological balance of your skin, making it healthier.
It fights the impurities and prevents them from penetrating deeper into your skin, and the micellar technology protects the natural barrier of your skin.
9
Clinique Take The Day Off Make-Up Remover for Lids, Lashes & Lips
Eyes and Lips Cleanser
This popular makeup remover from Clinique lifts away makeup (including waterproof mascara) with the utmost ease. It is non-irritating, non-stinging and highly effective in dissolving makeup from your eyelashes, eyelids and lips. It is also suitable for contact lens wearers.
This highly-rated Micellar cleanser from Garnier has over 7,000 positive votes on Amazon. It eliminates all the excess makeup, dirt, oil, and impurities from your skin without ever being harsh, leaving you with refreshed and vibrant looking skin. Even stubborn waterproof and long-wearing makeup can be effectively removed using this efficient micellar water.
When you buy things through our links we may earn a commission. Every product is selected independently after intense research by our editors.