A clean home results in good health & positivity. That said, keeping your house organized & clean is undoubtedly a tedious task. No matter how much we dislike or avoid it, the job must be done.
Whether you love cleaning or find it stressful, we're here to ease your strife. Here is a checklist of some clever and effective products, available in the UAE that will make cleaning your house a simple task.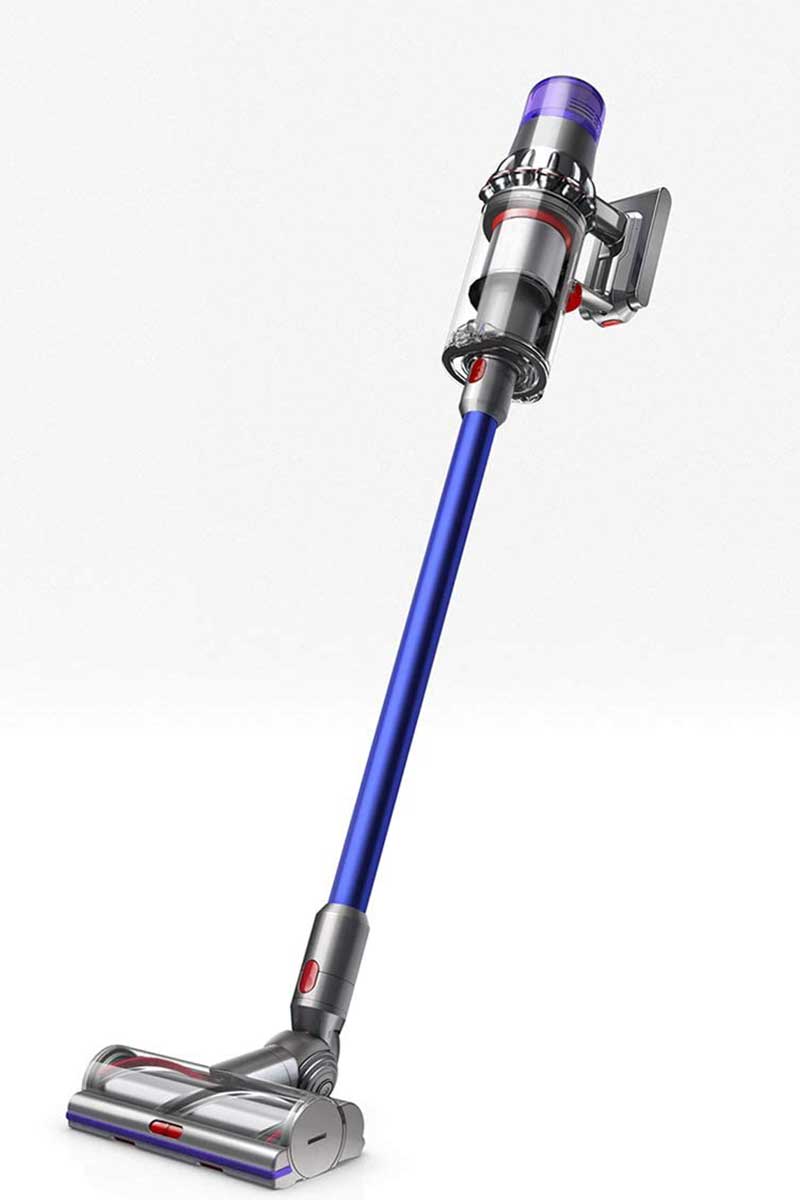 The Dyson Torque Drive Cord-free vacuum cleaner is so powerful, it can pick up microscopic dust particles and bacteria from the surfaces. With three cleaning modes to choose from, the V11 deep cleans any type of floor, including carpets and can run for around 60 minutes, in one go. It even provides real time reports on an LCD screen.
The Vileda Spin Mop has a triangular head that allows it to access corners and narrow gaps easily. The 100% microfiber strands effectively capture dirt that can be quickly wrung off using the foot pedal operated wringer. The height of the handle can be readily adjusted to suit your needs.
The Delcasa dustpan and brush set is a high-quality tool that takes care of small spaced surfaces. Swiftly clean every bit of dust, fur, hair and other debris from tabletops, shelves, window sills, stools, cupboards and collect it all in the handy dustpan.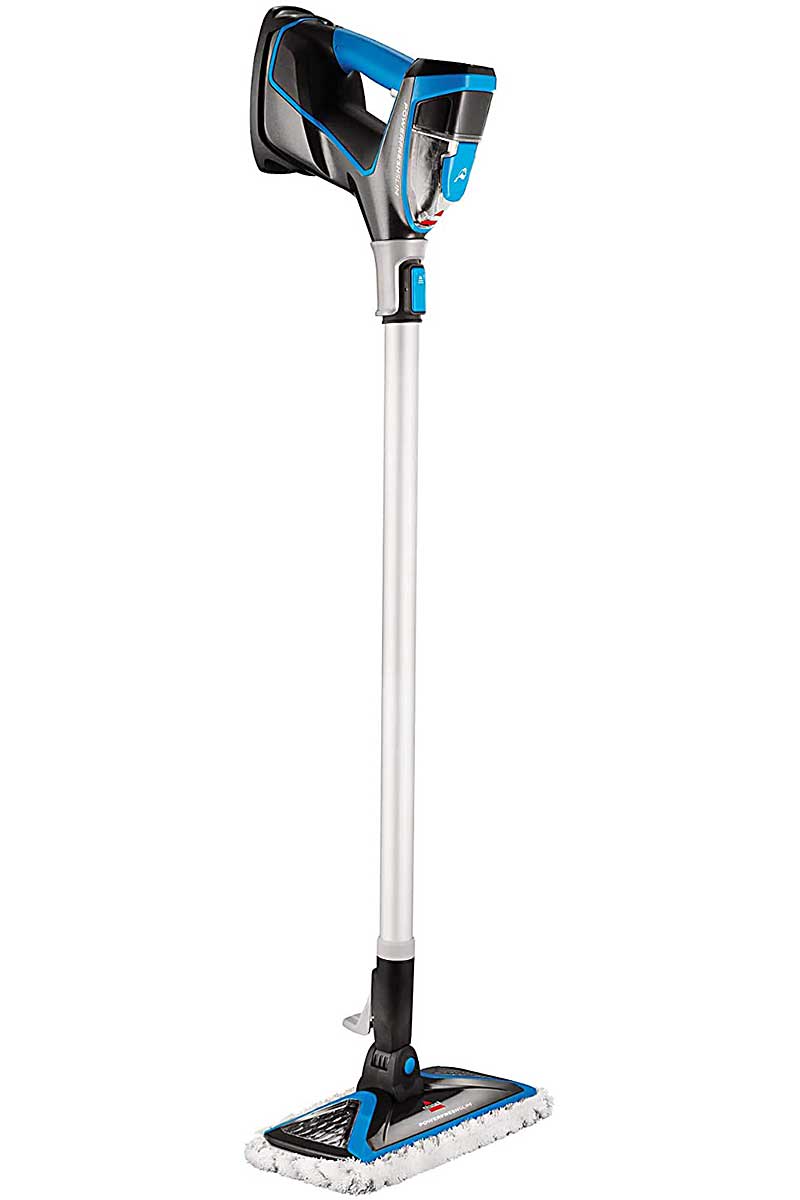 The Bissell Power Fresh Steam Cleaner effectively cleans and eliminates 99.9% of bacteria and germs using nothing but hot steam. It can be easily converted from an upright steam mop into a handheld steam cleaner.
It also comes packed with multiple accessories that will allow you to efficiently clean countertops, stovetops, bathroom sinks, kitchen sinks, windows, upholstery and so on.
No more streaks, stains or water spots blocking your view!
This superb product from Dettol is designed for glass and mirror surface cleaning. Spray directly onto the surface using its built-in spray system and wipe away, to reveal sparkling results.
The unique no-streak formula will save you tons of time and effort.
This tool is an essential addition to your cleaning pantry. Its made of large microfibre that attracts the dirt off your surfaces with ease. It also features an open-ended handle that can easily fit an extendable rod, to clean those hard to reach places. Also, included is a plastic protector cover.
These durable gloves keep your hands protected at all times whether its from detergents, cuts, dirt or other purposes. They ensure a firm grip and can be used repeatedly. These gloves cover not only your hands but also your wrists and a significant part of your lower arms.
Dettol, the reliable name in hygienic cleaning and sanitization, offers this tough formula to clean all types of grime and grease. It kills 99.9% of bacteria and germs, cuts through the toughest stains and leaves surfaces looking sparkling clean with a refreshing aroma.
It's easy, spray on function makes it safe, spill-proof and convenient.
This handy reusable and washable lint roller effortlessly rolls over your fabric, picking up every bit of stray lint in one go. It also effectively removes your pet dog and cat hair from your upholstery, beds, blankets and other fabrics.
It's time to embrace technology and welcome the highly rated Ecovacs Deebot Robot Vacuum Cleaner into your life.
Get the vacuum, download the app, program a cleaning routine and catch up on reading, a movie or a nap. This slim-design, intelligent appliance is like none other. It charges itself, cleans like a pro and does it almost silently.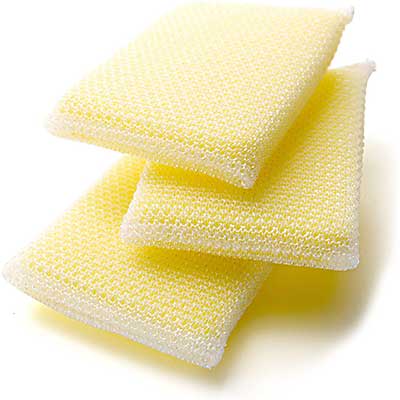 Cleaning pads are essential household products. The highly rated Scotch Brite's Dobie cleaning pad dries faster and cleans better with no scrubbing and no scratching. It's easy to hold and is great for hard, soft and even the most delicate surfaces, including teflon coated cookware.
Every household needs a bottle of vinegar for its wide range of purposes. Using vinegar with water is a safe and impressive way to remove the most stubborn marks, stains and residue. Try Heinz Distilled Vinegar, simply for its high quality and market goodwill.
This soft, versatile sponge cloth by Vileda is something everyone needs in their kitchen. Rapid absorbing powers and its easily washable material, will make this sponge cloth your best companion.
You can wash and reuse it multiple times with no tearing, damage or staining of the cloth. The most hygienic way to wipe up after you cook, clean or dine.
Remove tough stains and smells with Harpic's power-packed toilet cleaning liquid. The clever twisted nozzle gets under the rim of the bowl and into all those unseen places. This powerful solution destroys 99.9% germs and gets rid of limescale, leaving your toilet clean and fresh.
Keep your floors clean and shiny while protecting the environment with this amazing floor cleaner from Method. It can be used to effectively clean sealed hardwood and laminate flooring. It slides on easily and leaves behind a warm, almond-scented aroma.
Though it may look like a harmless toy, this microwave cleaner is a clever and effective steam cleaning device. You fill it with water and vinegar and microwave it. Within 7 minutes, grime eroding steam is released from the top of Angry Mama's head. It will wear away all the accumulated food remains which can be simply wiped away later.
This furniture polish is a winner owing to its brilliant polishing abilities and its ability to destroy allergens from your furniture. This polish will quickly remove harmful remnants from your wooden furniture while keeping it clean, shining and protected. You and your family will be left admiring its immaculate results free of marks and even, finger prints.
Here's a solution for your gooey, gunky problems! This Goo Gone Remover uses all that it's got to get out your stubborn gum, sap, crayon and other oil-based or sticky problems. It works on carpet, walls, upholstery, clothes and plastic surfaces. You get instant results with no soaking or waiting around. Only a clean surface with no viscous residue.
A high utility dish washing sponge with a soft portion for delicate scrubbing and a course side for rigid muck. This set gives you 5 durable pieces that will last you long. Easy to handle, this dish washing sponge is an essential kitchen tool which can also be used for other cleaning purposes.
26
Dr.Beckmann Stainless Steel Cleaner
The Versatile Steel Cleaner and Polisher
Brighten up your steel sink, counters, bathroom fittings and panels with the versatile Dr. Beckman Stainless Steel Cleaner. It tackles chrome and aluminium with equal dexterity. The non abrasive solution has damage-free and streakless outcomes. Added to which, a refreshing aroma covers all that you clean. It even takes care of your sensitive skin as it polishes and refines with ease.
When you buy things through our links we may earn a commission. Every product is selected independently after intense research by our editors.