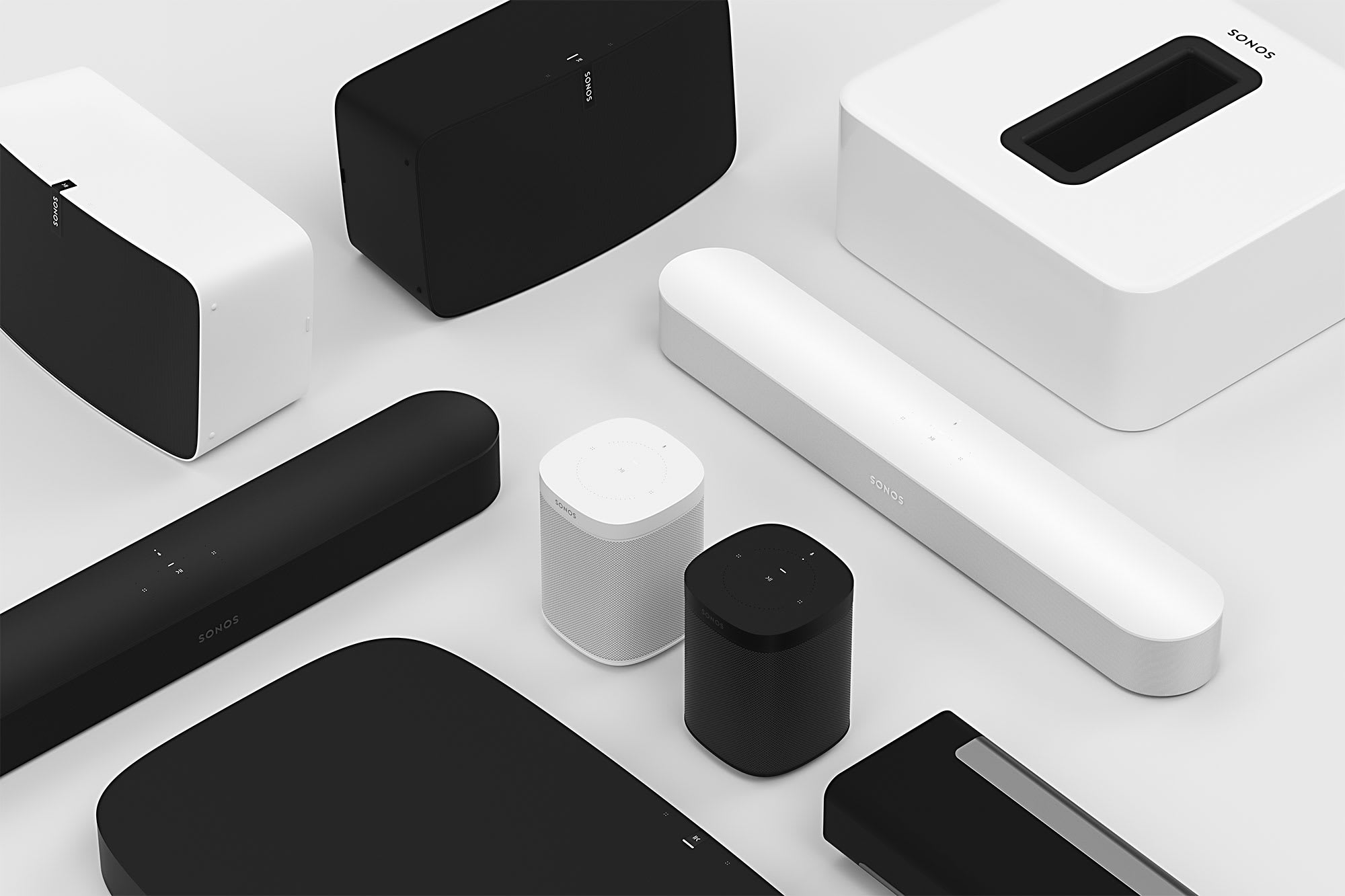 Home theatres are unique indulgences that help you get the best entertainment experience right from the comfort of your home. Not only do home theatres offer better audio quality over your television, but they also elevate the movie-watching experience at home to cinema-level surround sound clarity due to the highly specialized audio configuration they have. Some home theatres offer a bundled experience of 5.1 or 7.1 channel audio, while others can be combined with high definition consoles and receivers to expand their use cases even further.
The best home theatre systems of 2020 offer a wide range of HD audio experience. Alongside TVs, these home theatres can also pair with commonly used devices such as smartphones and laptops, to work as standalone music systems as well. They are also available across a wide range of prices, that ensures there is something in the market for everyone – even if you are a value-conscious buyer looking for the best budget 5.1 home theatres or an audiophile perfectionist who is willing to pay any price to create a fully theatre-like home audio environment.
How do I choose a home theatre system?
Before picking a home theatre system, it is essential to make certain that the setup provides stereo surround sound quality. The next thing to check is the configuration – most good home theatre systems offer at least a 5.1 channel configuration, so that there are five speakers that can be strategically placed at specific points in a room to create an immersive audio experience, and there is a standalone woofer as well to produce great bass.
In today's market, make sure that the home theatre you purchase also offers wireless connectivity, ensuring you can use your home theatre even as a standalone music system when not watching movies.
1
Bose Lifestyle 600
The Bose Lifestyle 600 sits at the most premium end of home theatres you can buy in UAE. Despite having been around for a few years, the cutting edge technology used in the Bose Lifestyle 600 5.1 home theatre system means that not only do you get brilliant audio quality from the entire setup, but also the best in class connectivity features, including Wi-Fi synchronization, Bluetooth pairing and streaming of content via Apple AirPlay 2.
In terms of the sound, the Bose Lifestyle 600 uses the company's patented Jewel Cube speaker design, which offers minimal distortion to give you authentic stereo sound. The speakers are also among the smallest in size and will not look disruptive when you place them at home. It also has Bose's famous Acoustimass woofer module, which produces some of the best bass performance you can hear from home theatres.
2
Sonos Beam soundbar, Sub Gen 3 subwoofer and Sonos One
Sonos is one of the most respected names in the home audio space, and its smart home audio products are particularly respected for excellent performance and great smart speaker experience. Now, you can also combine the two to assemble a Sonos home theatre configuration, with the Sonos Beam smart soundbar and the Sonos Sub (3rd generation) woofer. What's particularly impressive here is that the entire setup is fully wireless, therefore giving your living room an extra uncluttered and chic appearance.
The Sonos Sub connects seamlessly to the Sonos Beam soundbar over wi-fi, and uses two force-cancelling drivers to produce minimal distortion bass. The Sonos Beam, meanwhile, offers Amazon Alexa built-in, and allows you to control the home theatre setup using the default remote, voice commands, the Sonos smartphone app and more. It has also been tuned by Oscar-winning sound engineers to produce extra pristine audio clarity, and is also one of the best-designed products that you can buy in the home theatre space.
Pair the Sonos Beam soundbar and Sonos sub with the Sonos One speakers to create a complete home surround sound system.
3
Q Acoustics 7000i
British audio brand Q Acoustics does not have a heritage and legacy the way Bose and Sony's products do, but their audio performance is widely respected in the industry as among the best in class. The company's 7000i home cinema series 5.1 home theatre system is possibly one of the best-designed home theatres in the world. It offers five super sleek tweeters that produce great highs and mids, which in movies translates to crystal clear voice delivery and excellent background sound distribution in the surround channels. This is paired with Q Acoustics' 7000 series woofer paired with this product, which delivers thumping bass and great overall sound.
One of the key areas of focus for Q Acoustics is to deliver a super-premium audio experience without buyers having to break the bank, which is exactly what the Q Acoustics 7000i home cinema 5.1 surround sound system offers.
4
Polk Audio TL1600 + Denon X250BT
Polk Audio prides itself on offering some of the best balanced audio products in the world. Taking this cue, the Polk Audio TL1600 produces excellent clarity and very well balanced bass, highs and vocals from its 5.1 channel configuration. The speaker setup is hence highly rated around the world among home theatre enthusiasts, with its very well detailed sound signature bringing out an additional layer of clarity from movies.
This experience is further heightened when it is paired with acclaimed audio receiver maker Denon's versatile X250BT high definition home theatre receiver. Denon is known around the world for making the best audio receivers in the home theatre industry, and the X250BT offers some of the best features of the brand, including 4K audio playback and Blu-Ray support, along with wireless sound streaming, within an acceptable price range.
With the Polk Audio TL1600 and the Denon X250BT combined, this is one of the very best-assembled home theatre experiences that your money can get.
5
Sony E4100
Sony's E4100 has been one of the most widely available and super reliable home theatre systems. The Sony BDV-E4100 home theater features two tallboy units that can find their own places at the corners of your room. It also comes with three additional units that can be wall-mounted and offers excellent clarity of sound with spatial distribution.
It offers an audio output of 1,000W, and the receiver of the Sony E4100 also comes with NFC. This can be particularly handy in parties, allowing those with NFC equipped phones to pair easily with the system. This home theatre system can also support playback through DVDs.
6
JBL BAR soundbar and subwoofer
The JBL BAR soundbar and woofer combo offers an impressive depth of sound, through effective audio output of 510W. The soundbar also acts as the receiver and controller interface for this home theatre setup, and it also offers 4K audio playback compatibility to go with your new 4K televisions. The soundbar actually does most of the heavy lifting here, and uses proprietary JBL technology to offer 5.1 channel spatial audio distribution, hence contributing further to the overall home theatre experience. The JBL subwoofer also adds to the package with strong bass that can be tuned up based on your preference.
7
LG LHD457
The LG LHD457 truly is a gem, because you will not find a better priced 5.1 home theatre system that offers so many features at his budget. The home theatre system has an overall premium design and comes with four floor-standing front and surround speakers to elevate the movie viewing experience. It also has a centrepiece, a woofer for dedicated bass response, and a receiver that is capable of Blu-Ray movie playback, as well as upscaling video sound to make even your older movies seem richer to the ear.
The LG LHD457 is by far the most prudent purchase for all value-conscious buyers who wish to have the 5.1 channel surround sound experience at home, without having to spend too much. It does not miss out on too many features either, making it a highly recommendable and reliable home theatre system to own.
When you buy things through our links we may earn a commission. Every product is selected independently after intense research by our editors.