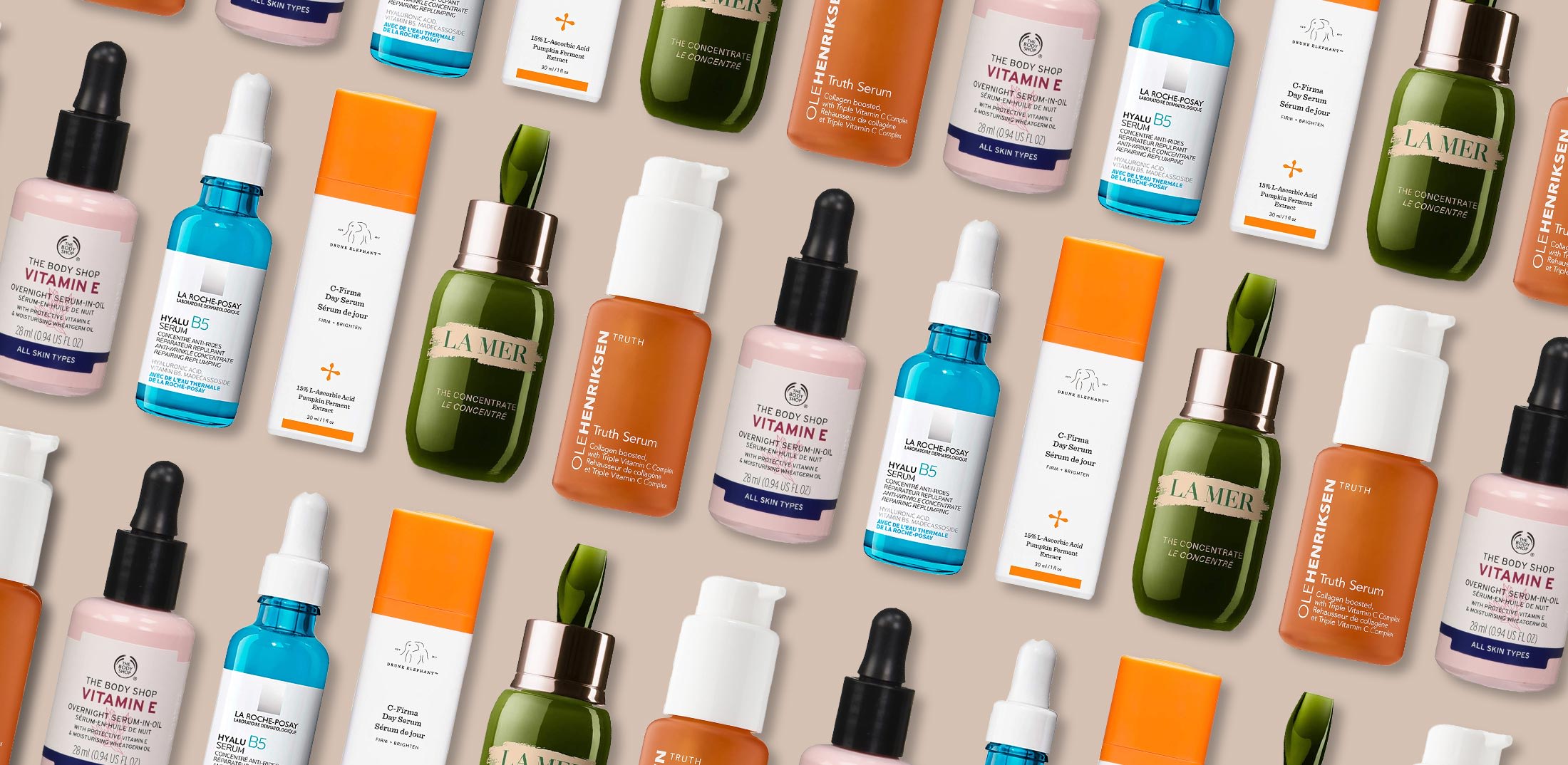 Skincare has evolved so much in the past few years that an effective skincare routine now includes a minimum of five steps instead of the 3-step skincare routine people were used to in the earlier days. In these updated skincare routines, you will always find the presence of a face serum.
Facial serums are solutions that are infused with highly concentrated active ingredients to target a specific skin condition. Serums get quickly absorbed into the deepest layers of your skin and can be used to treat various skin concerns, such as pigmentation, fine lines, dark spots, and so on. You would use a Serum after using a cleanser/toner and right before putting on your moisturizer.
Skipping a serum is almost a no-go these days if you expect to have an effective skincare routine in place. Want to know which are some of the best face serums available in the UAE? We have formulated a list of the top-rated Serums to help you out.
1
The Ordinary AHA 30% + BHA 2% Peeling Solution
This highly-rated solution from The Ordinary, is infused with AHAs and BHAs, that help exfoliate the skin and eliminate visible blemishes and reduces fine lines giving you a radiant glow. While Alpha hydroxy acids (AHA) exfoliate the topmost layer of the skin, Beta hydroxy acids (BHA) exfoliate at a deeper level and unclog the pores.
It also contains Tasmanian pepperberry to control any form of irritation from using acids, black carrot that acts as an antioxidant, and vitamin B that has healing benefits.
2
OLEHENRIKSEN Truth Serum Collagen Booster
Formulated with Vitamin C, orange, and green tea extracts, the OLEHENRIKSEN Truth Serum helps brighten the skin and eradicate visible signs of ageing. This smooth, silky serum will further hydrate your skin, making it firmer and restoring the skin's radiance.
Infused with 21 plant extracts, including Turmeric, this anti-ageing serum is suitable for all skin types. It utilizes a hydrolipidic and biomimetic double formula that is quickly absorbed by the skin and combats all visible signs of ageing.
This potent serum effectively tightens your pores visibly, reduces the appearance of fine lines & wrinkles, improves the firmness of the skin, and gets rid of toxins.
4
Elizabeth Arden Advanced Ceramide Capsules Youth Restoring Serum
This rich, silky serum in the form of capsules is packed with advanced ceramide technology and other key ingredients that help reduce the visible signs of ageing, provide moisturization and work on reinforcing & restoring the natural barrier of the skin.
Free of preservatives and fragrance, this serum will leave you with a youthful glow.
The concentrate from La Mer is a super-potent serum, that strengthens the skin's natural barrier after just 14-days and keeps the skin protected from pollution and other environmental irritants that cause ageing.
Infused with concentrated Miracle Broth, the serum helps soothe the skin and rebuild its natural barrier. This is the perfect serum to bring back that youthful radiance.
6
Drunk Elephant C-Firma Day Serum
Containing fruit enzymes, important nutrients, and strong antioxidants, this vitamin C serum is enriched with ferulic and ascorbic acids that brighten your skin, provides you with an even skin tone, and gives it a more youthful firmness. The sodium hyaluronate crosspolymer and pumpkin ferment extract help eliminate dead skin cells while immensely hydrating your skin.
7
ROC Retinol Correxion Deep Wrinkle Serum
Having won Allure's best of beauty 2019 award, this serum's revolutionary formula is bound to boost the natural renewal process of your skin. When used consistently, this serum has been clinically proven to reduce dullness and fine lines in just 4 weeks, while reducing deep wrinkles in just 12 weeks, leaving your skin looking smoother and more radiant.
8
Shiseido Ultimune Power Infusing Concentrate
This luxurious multi-award-winning Serum from Shiseido, is enhanced with ImuGeneration Technology featuring the goodness of powerful ingredients such as iris root extracts – a skin moisturizer and reishi mushroom – a rich antioxidant.
Also formulated using an exclusive Ultimnue Complex, this serum protects your skin from daily damage and signs of ageing, thereby hydrating your skin, strengthening it, and restoring its firmness.
9
Klairs Freshly Juiced Vitamin Drop
With over 2000 positive reviews on Amazon.com, the Klairs freshly juiced vitamin drop serum is enriched with 5% pure Vitamin C and natural ingredients that help rejuvenate and energize your skin. The non-irritating formula is gentle on sensitive skin and effectively prevents breakouts, clears acne, tightens pores, fades pigmentation, and reveals brighter-looking skin.
10
CeraVe Retinol Serum for Post-Acne Marks and Skin Texture
This highly-rated best-selling Serum from CeraVe has over 8000 positive reviews on Amazon.com.
Post-Acne scars and uneven skin tone are a constant gloomy reminder of your previous breakouts. All of that can be taken care of with this serum by CeraVe, developed with dermatologists. Not only does it improve the texture of your skin, but it also effectively deals with post-acne marks, refines the surface of your skin, and reduces the appearance of pores.
Formulated with encapsulated retinol, three vital ceramides, licorice root extract, and niacinamide, this light-weight serum is quickly absorbed into the skin, restoring its natural barrier, brightening the skin, and helping it calm down.
11
Neutrogena® Hydro Boost Hydrating Serum
Who doesn't love a product that provides your skin with a much-needed boost of hydration? That's what the Neutrogena Hydro Boost Hydrating Serum does. A boon for those with dry skin, this fast-absorbing serum formulated with Hyaluronic acid intensely hydrates the skin, retains its moisture, and keeps the skin glowing and supple all day long.
12
La Roche-Posay Hyalu B5 Pure Hyaluronic Acid Serum
This intense face and neck serum developed with a triple anti-ageing formula of pure Hyaluronic acid, Madecassoside, and Vitamin B5 is just what you need to replenish your skin's natural moisture barrier. It effectively hydrates your skin, leaving it feeling supple to the touch, and is suitable for every skin type.
13
L'oreal Paris Laser Revitalift X3
There are several age-reversing skin procedures out there, such as a laser session. However, what if you could get a skincare product to do just that? That's what the L'oreal Paris Laser Revitalift X3 attempts to do for your skin.
Infused with fragmented hyaluronic acid and the powerful anti-ageing ingredient Pro-Xylane, this potent serum, tightens pores, firms and refines your skin while reducing the appearance of wrinkles.
When you buy things through our links we may earn a commission. Every product is selected independently after intense research by our editors.