15 Best Face Moisturizers For All Types Of Skin
Give your skin all the hydration it needs.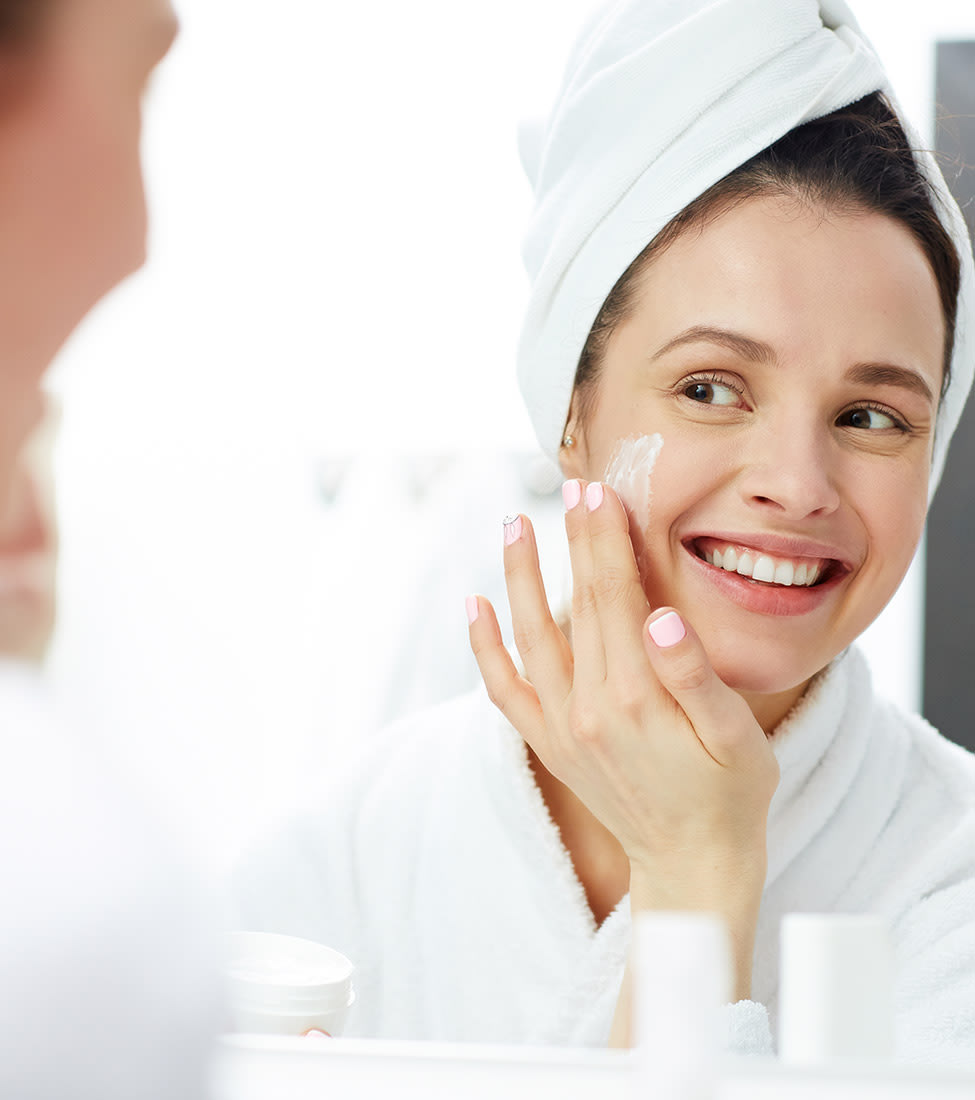 Just as we need 8 to 10 glasses of water per day to function and feel right, our skin requires daily moisturizing to stay young, healthy and regenerate.
Exposure to sun, weather, pollutants, chemicals or hot water can damage our skin. It can cause dryness triggered by a loss of natural skin oils. A good moisturizer will help soften the skin's texture while keeping it hydrated and supple, making it an essential component to your daily skincare routine.
There are wide varieties of moisturizing creams and lotions available in the market for different skin types and various applications. Choosing the right moisturizer can get somewhat overwhelming. The key is to look for the right ingredients in the moisturizer and to choose the one that has been formulated for your skin type.
To help you choose the right product, here we have listed the top-rated moisturizers, that will keep your skin healthy, hydrated and plump all day long.
The CeraVe Daily Moisturizing lotion is a light, fragrance-free moisturizer for all-day wear. It is formulated with three essential ceramides that protect the skin from drying. It also contains hyaluronic acid that retains moisture and keeps the skin tissue hydrated.
This one is non-comedogenic and oil-free, so it won't clog pores. It is also hypoallergenic.
2
Drunk Elephant Protini Polypeptide Cream
Skin type: Normal, Dry, Combination, and Oily skin
This highly-rated award-winning face moisturizer from Drunk Elephant™, is enriched with proteins and nutrients to restore younger-looking skin while visibly reducing fine lines and wrinkles.
A blend of nine signal peptides, pygmy waterlily stem cell extract, acetyl glutamine and soybean folic acid ferment extract works to plump, firm and strengthen skin while healing sun damage.
The silky moisturizer will leave your skin feeling healthy and pampered.
This Hydro Cream by Laneige is lightweight and keeps the skin moisturized all day long. The cream is made of green mineral water, that is extracted from vegetables to lock in moisture and build a skin barrier that lasts for up to 24hours.
The garden cress extract in the green mineral water provides an antioxidant effect that ensures your skin is healthy and glowing.
The Neutrogena hydro-boost is an extremely popular moisturizer, recommended by dermatologists, that effectively provides long-lasting hydrating relief to your skin. This light gel-cream based formula gets quickly absorbed by your skin.
The hyaluronic acid instantly repairs and moisturizes your skin, leaving your skin feeling supple and plump. This fragrance-free moisturizer is oil-free and dye-free. It is also a non-comedogenic, so it won't clog pores, making it an excellent choice for anyone with sensitive or acne-prone skin.
This creamy, non-greasy moisturizer from The Ordinary will provide instant hydration to your skin. It is formulated with Natural Moisturizing factors, which are a mixture of amino acids, fatty acids, hyaluronic acid and other compounds that are naturally present on the skin.
Give your skin instant and long-lasting hydration with this intense moisturizer from La Roche-Posay. This rich and non-greasy moisturizer has been infused with La Roche-Posay thermal spring water and hyaluronic acid to give your skin a 24-hour moisturizing effect. Your skin will feel refreshed, soft and radiant.
This moisturizer is dermatologist tested, allergy tested, non-comedogenic and suitable for sensitive skin.
The Laneige water sleeping mask is a light, gel-type moisturizer that will hydrate and revitalize your skin while you sleep. Formulated with hydro-ionized mineral water and infused with extracts of evening primrose and apricot, this moisturizer will leave your skin looking radiant, refreshed and soft when you wake up.
It has a subtle scent that is comforting and calming.
The Hydra Genius by L'oreal Paris is a light water-based moisturizer, enhanced with the magic of aloe vera and formulated with hyaluronic acid. This moisturizer is quickly absorbed by your skin, keeping it hydrated for up to 72 hours. It leaves your skin feeling hydrated, fresh and glowing.
Another great product from CeraVe, this ultra-light, creamy face moisturizer is specifically designed to soothe and moisturize your skin while you sleep. The hyaluronic acid ensures that your skin remains hydrated and plump.
This rich moisturizer is also formulated with essential ceramides and niacinamides to help restore the skin's natural barrier while improving its appearance.
It is oil-free, non-comedogenic, hypoallergenic and fragrance-free, making it suitable for sensitive and acne-prone skin.
Renew your skin with this anti-ageing moisturizer from Shiseido that minimizes wrinkles and gives you a smooth, radiant complexion. This silky, creamy moisturizer is infused with Yuzu seed extract that continuously moisturizes your skin for up to 24hours, so your skin appears hydrated, soft and vibrant.
This moisturizer is also dermatologist tested and is non-comedogenic.
When you buy things through our links we may earn a commission. Every product is selected independently after intense research by our editors.