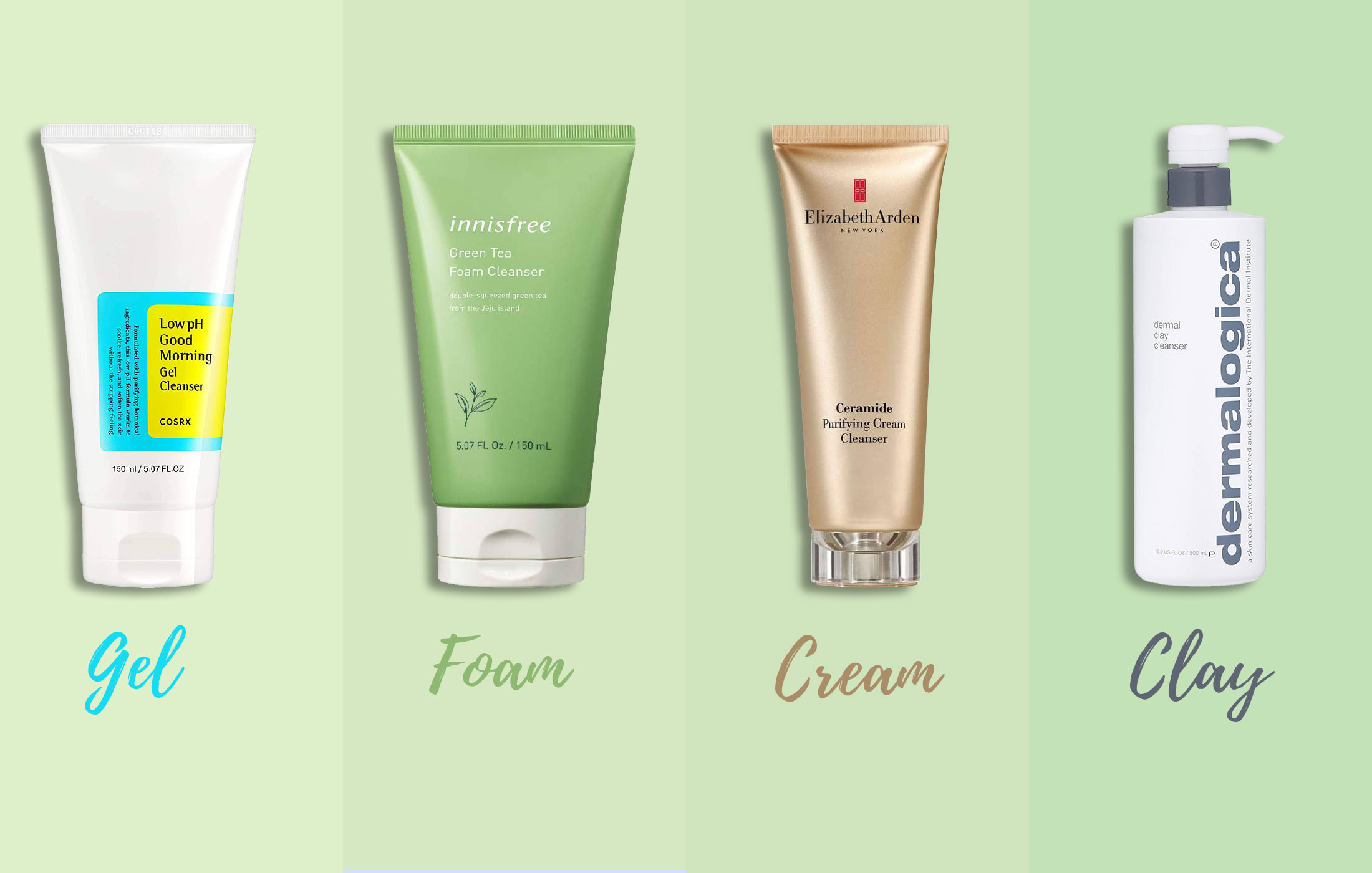 There's nothing quite like cleansing your face after a long hard day. It's therapeutic and keeps your skin healthy, which is vital in avoiding premature ageing and other skin concerns.
In the UAE and the rest of the Middle East, your facial skin gets exposed to dust, dirt, pollutants, harsh sun rays and other impurities. All these factors can severely damage your skin if not taken care of properly. Therefore, a good skincare routine is essential in ensuring that your face remains clean, hydrated, healthy and vibrant. The primary step to any skincare routine is a good face wash.
How to wash your face the right way?
It is always advisable to wash your face twice daily, once in the morning and once in the evening. Washing your face in the evening is particularly important as it removes all the dirt, dust, pollution and other impurities that would have accumulated on your face throughout the day. It would also remove all the sunscreen and makeup which would otherwise clog pores leading to breakouts. An effective method for washing your face in the evening is double-cleansing.
Double cleansing
If you wear makeup and sunscreen during the day, double cleansing can thoroughly clean your skin. Double cleansing is the process of using two different types of cleansers to wash your face. The first cleanser will essentially remove all the sunscreen and makeup, while the second cleanser will deeply cleanse the skin.
Your skin needs to breathe to restore its health. A clean skin further makes room for other skincare ingredients to penetrate deeply and provide better benefits.
The market is packed with a wide range of facial cleansing products including foaming cleansers, gel, cream, balm & oil cleansers, wipes and micellar waters.
We have listed below the best face cleansers available in the UAE.
Gel Cleanser
Gel cleansers are clear in appearance, light and have a jelly-like consistency. They are formulated to deep cleanse and exfoliate your skin by unclogging pores, removing excess oil and destroying acne-causing bacteria.
A boon for dry skin, the award-winning Hyrdo Boost is a lightweight gel that quickly penetrates the skin, providing it with intense hydration. This oil-free gel will keep your skin looking soft, supple and hydrated all day long.
Containing Monolaurin, an excess oil reducing agent, the Avène Cleanance deeply cleanses the skin without irritating it, leaving it feeling soft and refreshed. Formulated to minimize excess sebum production, this cleanser reduces the shine from your skin.
Another award-winning cleaner, the Low pH Good Morning Gel Cleanser from COSRX is a gentle cleanser enriched with natural ingredients that exfoliate and hydrates your skin and replenishes its optimal pH level. 
Cream Cleanser
Cream cleansers are heavy, have a silky, creamy texture and are packed with moisturizing ingredients. They gently cleanse the skin without washing away the natural oils from the skin, thus keeping your skin moist and hydrated.
4
Elizabeth Arden Ceramide Purifying Cream Cleanser
Skin type: All skin types
This popular and highly rated cleansing lotion from Elizabeth Arden has a creamy, rich formula that gently removes makeup and other impurities from your face, leaving your skin feeling soft and nourished. It is also formulated with Ceramide 3, that calms and strengths the appearance of the skin.
This creamy cleanser from The Body Shop, gently cleanses and moisturizes the skin. The product is blended with the goodness of Alow Vera, which helps in calming your skin.
6
Aveda Botanical Kinetics Purifying Creme Cleanser
Skin type: Normal to dry skin
While removing makeup, dirt and other impurities from the skin's surface, this creamy cleanser is extremely mild and gentle on your skin. Enriched with all-natural oils derived from plants, this cleanser softens and smoothens your skin.
This multi-award winning, signature cleanser from Eve lom, deeply cleanses the skin without stripping it of its moisture. Containing a combination of four aromatic plant oils, it tones, exfoliates, and de-congests your skin, leaving it smooth and glowing. 
Foam Cleanser
Foam cleansers are lightweight. These cleansers are either in cream or gel form but turn into a foamy lather when combined with water.
The gel-like texture of this cleanser quickly transforms into a silky foam that effectively removes dirt, sebum, and other impurities from your skin's surface. It also reduces the appearance of blackheads and spots while controlling shine. 
9
Special Cleansing Gel by Dermalogica
Skin type: Oily, normal, or combination skin
The soap-free and foaming formula of this mild cleanser lifts all the toxins and impurities from the skin while also maintaining the balance of its natural moisture. Enriched with Quillaja Saponaria, lavender, and balm mint, this highly rated product calms, purifies, and soothes your skin.
10
Innisfree's Green Tea Foam Cleanser
Skin type: Normal, dry, combination and oily skin
Infused with the goodness of organic green tea and amino acids, this foaming cleanser purifies and hydrates your skin, making it look supple and dewy.
Oil Cleanser
Oil cleansers are formulated to gently clean the debris that's clogging the pores. They are very effective in removing heavy makeup without drying out the skin. They are usually best used as pre-cleansers.
11
Sulwhasoo Gentle cleansing oil
Skin type: Normal, dry, combination and oily skin
This award-winning cleansing oil is blended with the beneficial ingredients of tangerine peel extract and wholesome apricot kernel oil, to effectively remove waterproof makeup and other impurities from your skin. Rich in antioxidants, this product helps your skin feel clean and refreshed.
This cleansing oil is formulated using 100% organic olive oil that deeply cleanses your skin by removing waterproof makeup, impurities, sebum, and sunscreen, without clogging the pores. The antioxidant-rich olive oil combines with vitamin E and rosemary leaf oil, to give you soft, refreshed and glowing skin.
13
The Face Shop, Rice Water Bright, Light Cleansing Oil
Skin type: Oily to combination skin
The deep cleansing oil from The Face Shop penetrates into your skin to remove dirt, impurities, and makeup, leaving behind a bright glow. Filled with the richness of plant-based ingredients such as jojoba oil and rice bran oil, it leaves your skin feeling smooth and refreshed.
14
Eve Lom Cleansing Oil Capsules
Skin type: All skin types, including oily and sensitive skin.
Each cleansing capsule is enriched with omega fatty acids and the rich blend of Egyptian chamomile, clove, eucalyptus, and hops oils, that leaves your skin feeling soft, plump and hydrated for up to 12 hours. 
Clay Cleanser
Clay cleansers are similar to clay masks. They work on the skin by removing the dirt & toxins and removing the excess oil from the pores. They are popular for their absorbing power.
15
L'Oréal Paris Pure Clay Black Face Cleanser with Charcoal
Skin type: Combination to oily skin
This cleanser from L'Oreal Paris has a clay texture that instantly transforms into a creamy mousse. It is enhanced with three different clays and charcoal that helps in getting rid of all the dirt and impurities without over-drying the skin. This pure clay cleanser also detoxifies and brightens the skin keeping it clean, healthy and radiant. 
Formulated as an active clay cleanser, this product detoxifies the skin from dirt, pollution, and impurities, while removing any excess oil present on the skin's surface. This clay cleanser also reduces the appearances of pores making the skin looking smooth and vibrant.  
Micellar Cleanser
Micelles present in micellar water, are tiny oil molecules suspended in soft water, that attract oil, dirt, and other impurities from the skin. These cleansers don't require rinsing and need to be applied on the face gently using a cotton ball.
17
Eau Micellaire Douceur – Lancôme
Skin type: All skin types, including sensitive skin
Makeup from your face, eyes, and lips can be easily removed with this cleanser that's refreshing and purifying to your skin. The micellaire technology hydrates and soothes the skin, while gently whisking away all the impurities.
This highly rated and popular micellar cleansing water from Garnier aids in eliminating makeup, dirt and other impurities from your face without drying. It is oil-free, alcohol-free, and fragrance-free, and is suitable for everyday use.
Performing the dual function of a cleanser and a makeup remover, this micellar water from Nivea helps your skin breathe with a non-oily and calming formula. It efficiently gets rid of all the dirt and makeup without having to rinse your face.
Cleansing Balm
Cleansing balms are almost similar to cleansing oils. Although they have a thick, creamy texture, it quickly melts into an oily texture when applied to the skin. They are effective at cleansing and removing makeup, while deeply moisturizing and nourishing the skin.
Utilizing the hydrating benefits of royal jelly, squalene, and safflower seed oil, this product cleans and nourishes your skin without causing any sort of dryness. The delicate and mellow formula takes away filth and makeup from your skin and doesn't strip your face of the valuable essential oils.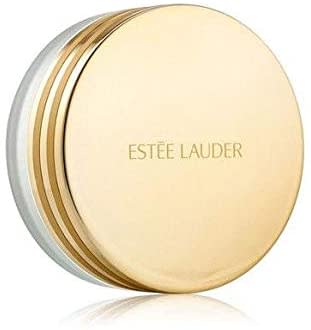 21
Estée Lauder Advanced Night Micro Cleansing Balm
Skin type: Dry skin
The micro-revitalizing and micro-purifying properties of this cleansing balm purifies your skin from within the skin's surface. This lush cleansing balm melts into a silky oil and then finally into a milky emulsion that once rinsed, leaves your skin feeling smooth and illuminated.
Bar Cleansers
Regular bar soaps are incredibly harsh on the skin and can cause dehydration, dryness, inflammation and should never be used to clean your face. Unlike body bar soaps, facial bar cleansers are super luxurious, are highly moisturizing, have a more skin-friendly pH, and are packed with nutrients.
This bestselling 3 in 1 cleansing bar from Urban Skin Rx works as a cleanser, exfoliator, and mask. Formulated with the ClearTone Advanced Technology, it aids in improving the skin's overall complexion by reducing the appearance of dark marks and uneven skin tone, to reveal healthy and moisturized skin.
Did you ever think a cleansing bar could be hydrating to your skin? Well, this one is. Containing ceramides and hyaluronic acid, this cleansing bar eliminates the oil, impurities, and dirt from your skin while also keeping the skin's barrier intact. 
Equipped with the power to cleanse and clarify your skin, this black bar soap is blended with numerous beneficial ingredients, such as oats, aloe, and shea butter. All of these elements combine to clean and moisturize your skin without causing any irritation. 
Cleansing Wipes
Cleansing wipes are a quick solution to cleansing your face off mild dirt, makeup and other impurities. They can be easily carried and is useful when you are outdoors or travelling. However, you cannot replace a regular face wash routine with these wipes.
No matter how stubborn your makeup is, these cleansing wipes will get rid of it all, while also removing dirt and bacteria, revealing cleaner skin. It doesn't leave behind any residue and is gentle enough to be used on the sensitive areas around the eyes.
26
Simple Cleansing Facial Wipes
Skin type: All skin types, including sensitive skin
Paraben-free, fragrance-free, and alcohol-free, these wipes have the combined goodness of both vitamin E and vitamin B5. It efficiently cleans out your makeup and gets rid of the impurities without causing dryness or leaving behind any residue. 
When you buy things through our links we may earn a commission. Every product is selected independently after intense research by our editors.