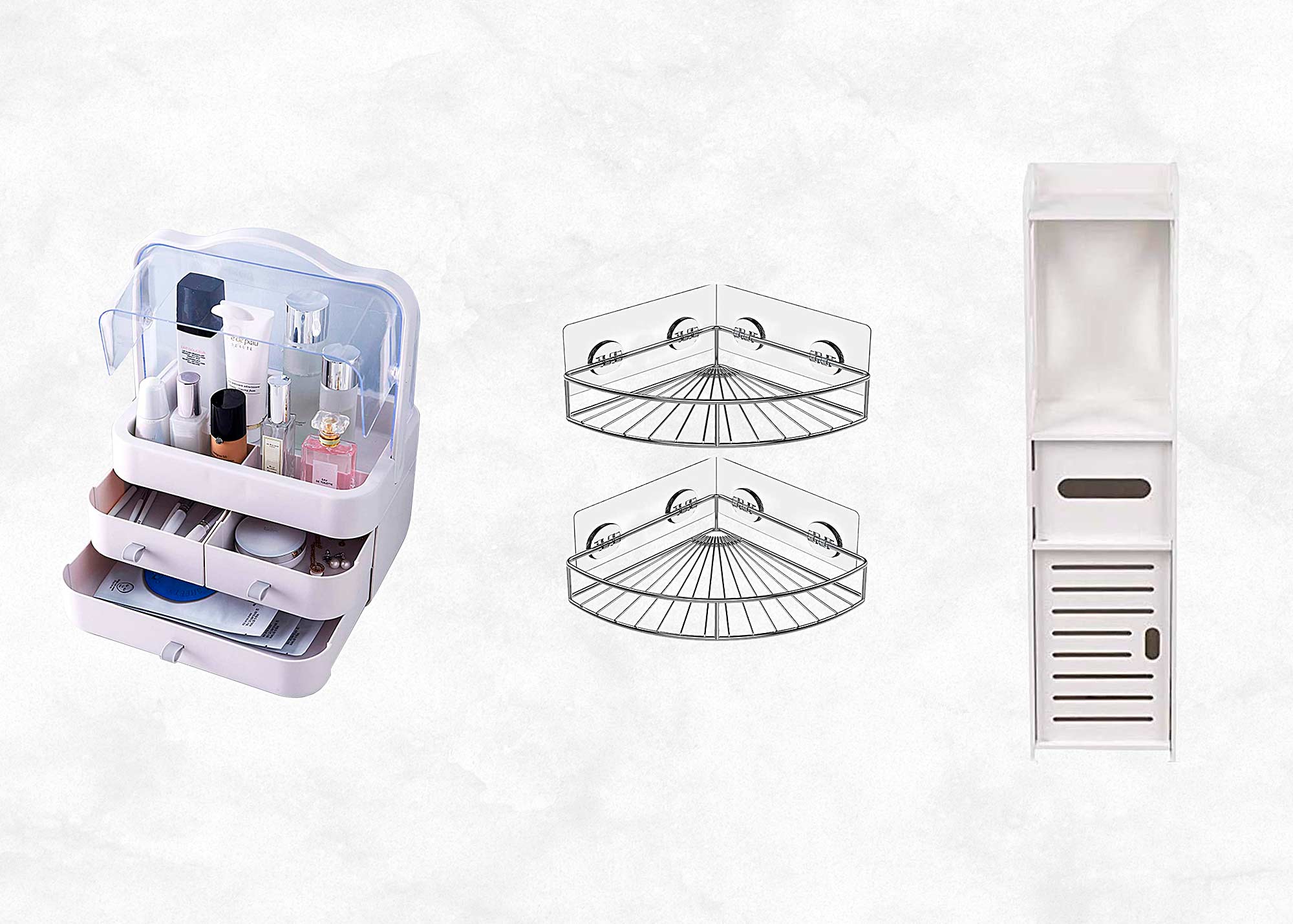 When it comes to home organization, the one place that is frequently looked over is the bathroom. The bathroom is one of the most regularly used rooms not just by you but also by visitors to our house. Keeping your bathroom neat and organized is as important as doing the same to the rest of your home. From soaps to shampoos to cleaning liquids there is always a lot of stuff to store in a bathroom. These bottles and containers can get toppled over and create messes very easily if not stored properly. If you are facing such troubles, all you need is intelligent space-saving storage solutions in the form of innovative bathroom organizers.
Bathroom organizers vary between anything from storage cabinets to wall-mounted shelves to toothbrush holders. With a wide variety of bathroom organizers available in the UAE right now, we've selected the best few and listed them on this article. You can find a huge range of organizers and storage solutions below, each product as unique as the other. You can pick the ones that suit your needs and get your bathroom organization done in a jiffy.
This bathtub caddy is all you need to take your bubble bath or relaxing bath to the next level. It can support your book or tablet, soaps, lotions, loofas, razors and even your wine/juice glass. It fits snugly over different sizes of bathtubs, thanks to its extendable arms.
Make your bath essentials easily accessible with this turntable tray organizer. It is compact enough to fit into small bathrooms and provides clean, clutter-free storage. This is perfect for your cleaning supplies as well.
Just hang this on your shower pipe and you're good to go. It keeps your bath items within easy reach and also makes for stylish bathroom organization. It also makes sure your bottles don't keep getting knocked off.
This is a 2-in-1 product that helps scoop up and store bath toys and also organize your kid's bath essentials. If you have kids who don't do their bath time without bath toys, this handy product is a must-have.
Its clean design and universal appeal make this wall mounted shower caddy a huge plus for any bathroom. It is easy to install, heavy-duty, and looks chic in any kind of bathroom decor.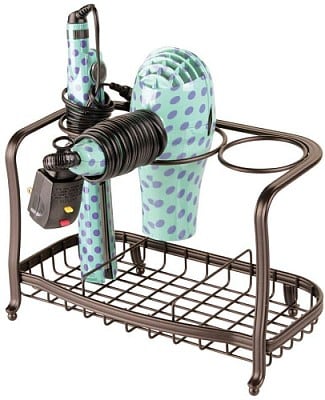 Get your hair designing tools and hair products neatly sorted and stored with this bathroom organizer. Its sturdy build keeps your tools safely secured without getting the wires all over the place.
Wall hooks are extremely handy little items for any room, especially the bathroom. From your loofahs to bath towels, these anti-skid, heavy-duty wall hooks can hold them all.
This vanity cabinet is the perfect storage organizer our bathroom needs. It is thin enough to fit into the narrowest of spaces and can store a good number of items like toilet paper rolls, cleaning supplies, etc.
If you have a bathroom counter that always looks cluttered, this organizer is just what you need. It completely seals off your bath supplies and cosmetics so that they're always dry and dust-free.
This product combines a laundry basket and a storage shelf, because why not! The pull-out basket is super easy to use and the 2-tier shelves let you store clothes as well as household items.
When you buy things through our links we may earn a commission. Every product is selected independently after intense research by our editors.