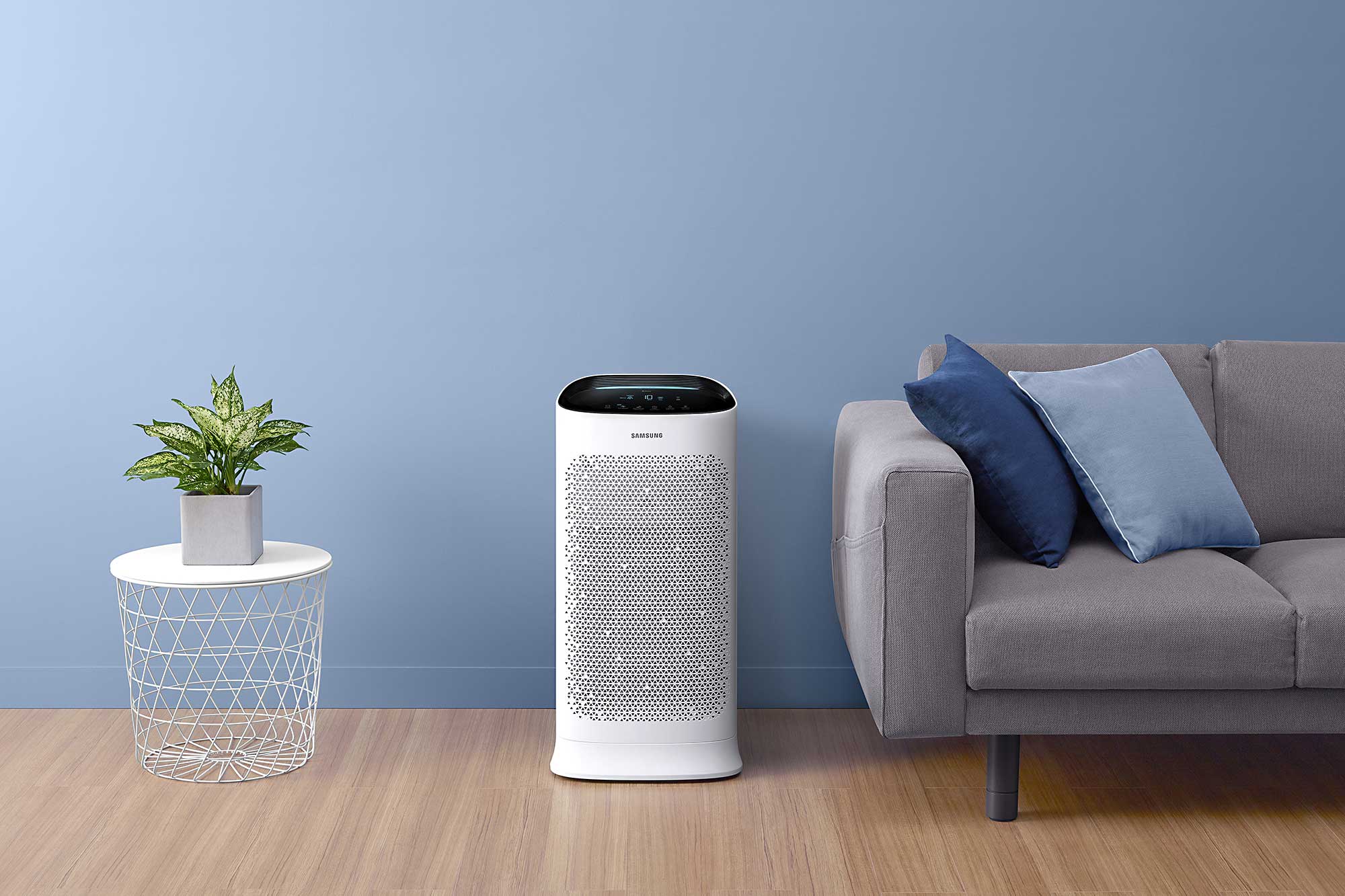 Air purifiers have gradually evolved into crucial home appliances of late. With rising pollution levels all around, air purifiers have become a staple in every home and office. They help maintain the quality of air indoors.
This is key to enjoying good health in the long run, keeping health issues such as allergies, asthmas, and so on at bay, while ultimately avoiding unnecessary visits to the doctor.
As a result, the growing demand for air purifiers worldwide has brought forth purifiers from many companies, which offer these purifiers in varying specifications and models. Here, we look at some of the best air purifiers in the market across all price ranges, which you can buy in the UAE based on your preference.
Do air purifiers really work?
For many, the real question before investing in an air purifier is whether an air purifier actually works. This is because air purifiers are not appliances that can give us visible results or work in a short span of time.
However, according to research conducted by medical experts worldwide, air purifiers have indeed been found to have had a positive effect on health. Over a long time, air purifiers have been found to have removed harmful allergens, dust particles, and smoke from the air. In turn, they produce clean air to breathe.
However, do keep in mind that air purifiers always work best when combined with regular change of air filters and timely maintenance of vacuum cleaners at home.
What to consider when buying an air purifier?
When choosing the perfect air purifier for your home, keep in mind the size of the room where you will be placing the purifier. Larger rooms typically require higher capacity air purifiers. It is not always the best idea to buy a large air purifier for a small room, thinking it will do the job quicker.
Also, look for air purifiers that display the air quality for you to keep track of, as well as air purifiers that are wi-fi enabled, so that you get prompt alerts from the app when it is time to replace the filter.
1
Blueair Classic 405
Recommended Room Size: 40m² / 430ft²
The Blueair Classic 405 is one of the best overall air purifiers that you can buy, both in terms of its purification power and the overall features that it offers.
To begin with, the Blueair Classic 405 features the HEPA Silent filtration technology, which not only offers silent operation, but comes with an added HEPA Silent electrocution barrier that electrocutes harmful germs and particles, killing them right at the onset.
The filters are made of durable steel, which ensures a long life for the air purifier. With the Classic 405 you get a two-level air filter that can filter out a wide range of particles, including pollen, mold, dust, smoke, and even airborne viruses. This is particularly helpful if you have pets at home.
The Blueair Classic 405 features an intuitive control panel that lets you adjust fan speed and display the air quality index (AQI). It is compatible with Amazon Alexa for smart home control, and can be paired with a smartphone app to check for filter replacements and schedule operation timelines.
2
Dyson Pure Humidify + Cool
The Dyson Pure Humidify + Cool features all the essentials that the Pure Cool offers, along with the humidification feature.
Here, you get the activated carbon filter and a sealed glass HEPA filter to take care of most particles and allergens. You also get a dedicated ultraviolet cleanse technology that kills most bacteria in the air around you.
The humidification engine uses a water chamber, and with its 360-degree fan layout, it gives out purified, humidified air to all corners of the room.
In summer, the purified stream of cool, humidified air helps you maintain the necessary moisture levels in the air. Another noteworthy feature is the Dyson Link app, which offers real-time AQI (air quality index), insights on air purification, maintenance updates, and more.
3
Dyson Pure Cool Link™ tower purifier fan
The Dyson Pure Cool floor-standing air purifier comes with a unique design that looks perfect at home in chic interiors. When it comes to purification, the Dyson Pure Cool features a 360-degree purification fan that distributes air to every corner of the room using its Air Multiplier™ Technology. This is better than most of its rivals.
It also offers 99.95 percent purification of pollution particles from the air around you. This is further enhanced by an activated carbon filter in the sealed air filter setup that helps get rid of irritating, foul gases.
The Pure Cool is equipped with a specialized glass HEPA filter to capture most allergens in the air. You also get real-time reporting of the air quality in your room via the LCD display on the purifier, as well as the companion smartphone app. The app even lets you control and schedule your air purifier as well as keep you updated on when the filter needs to be replaced.
4
Xiaomi Mi Air Purifier 3H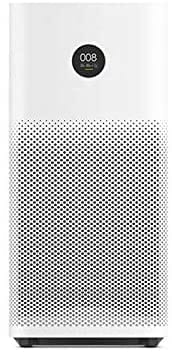 Recommended Room Size: 45m² / 484ft²
The Mi Air Purifier 3H by Xiaomi is one of the most affordable smart air purifiers that you can buy without compromising on quality. It features a large air duct, and a patented, backward-tilting centrifugal fan that improves airflow to filter large air volumes. This makes it best-suited for large rooms.
It is equipped with a cutting-edge laser particulate matter sensor to detect fine polluting particles in air and purify your room accordingly. With the Mi Air Purifier 3H, you get a beautiful minimal design language, and a touchscreen OLED interface that lets you control the mode of operation as well as view the air quality index (AQI) of your room.
The Mi Air Purifier 3H can be controlled easily through a smartphone app. The app offers AI voice control – an advanced voice command interface through the Mi Home app that lets you securely control your air purifier with your voice command.
5
Blueair Joy S
Recommended Room Size: 17m² / 183ft²
The Blueair Joy S is a competent air purifier for living rooms. Despite its smaller dimensions, the powerful air filtration motor ensures an overall air cycling range of 16 meters. This makes it perfect for most average-sized living rooms.
The Blueair Joy S offers features such as five full air purification cycles per hour, which helps keep your room at the purest possible level throughout the day. You also get three fan speed options that you can choose from depending on the number of people present in the room.
With the HEPA Silent technology feature, you get a dedicated 'whisper-silent' operation mode that does not intrude with a loud motor noise when you have guests over. Instead, it continues to operate silently. The Joy S is also rated highly for energy efficiency.
6
Philips Series 1000 Air Purifier AC1215
Recommended Room Size: 63m² / 678ft²
The Philips AC1215 is compatible with large rooms, offering steady purification for rooms as large as almost 700 square feet. At the center of its performance is Philips' patented VitaShield IPS air purification technology, which uses Philips' signature NanoProtect Pro HEPA air filters that can purify particles as small as 0.02um.
One of the key features of this purifier is the automatic, smart detection of PM2.5 particles, which are among the most commonly found pollutants at home.
Based on its automatic detection of particles, the Philips AC1215 can increase or decrease the purification fan speed. It also comes with an automatic night sensing mode, which offers silent operation and fully dimmed lights through the night, ensuring that you sleep without disturbances.
7
Sharp J30SA Plasmacluster Air Purifiers
Recommended Room Size: 23m² / 248ft²
The Sharp J30SA is one of the most popular air purifiers around the world. It features Sharp's patented PlasmaCluster technology, which is present in over 80 million air purifiers sold around the world.
The PlasmaCluster air purification technology in the Sharp J30SA comes with a two-stage air purification process. It comprises a pre-filter that purifies the larger particles from the air and the subsequent HEPA air filter dedicated to purifying the fine air particles. This offers a more efficient air purification mechanism.
Apart from this two-stage filter, the J30SA also features a PlasmaCluster layer dedicated to purifying airborne viruses, bacteria, and other microbes. Unfortunately, the Sharp J30SA is not compatible with wi-fi, and it is best used for smaller rooms such as bedrooms.
8
Samsung AX60M Air Purifier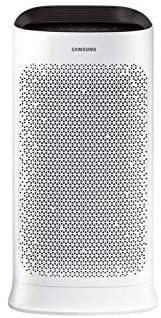 Recommended Room Size: 60m² / 646ft²
The Samsung AX60M is one of the best air purifiers that you can buy for large rooms. With a powerful motor that can purify rooms as large as 650 square feet.
The Samsung AX60M offers a front-facing fan that directly draws in air, and a rear fan that helps spread clean air uniformly. The Samsung AX60M has a four-step air purification process, which takes care of different particles in dedicated steps. For instance, the first stage gets rid of large, commonly found pollutant matters. The second stage gets rid of foul and harmful gas from the room. The third stage takes care of ultra-fine dust particles, and the fourth stage is solely dedicated to detecting and purifying harmful, airborne viruses and bacteria.
You also get a power purification mode should you have more people in a room, and it is compatible with a smartphone app that helps you schedule operations, track room air quality, and replace air filters when needed.
9
Philips AC2889 Air Purifier
Recommended Room Size: 86m² / 926ft²
The Philips AC2889 is a big brother of sorts to the Philips AC1215, and as a result, is ideally suited for larger rooms or combination rooms.
The Philips AC2889 offers automatic air quality monitoring & detection and its AeraSense technology automatically adjusts the fan speed based on the current air quality. It effectively removes up to 99.99% of viruses and reduces pollutants, odors, allergens, harmful gases & certain bacteria from the air. 
It also has three preset purification modes that you can select based on your need. These include pollution, allergens, and bacteria & viruses. The allergen mode is a unique feature designed to remove the most common causal agents of air pollution-related illnesses.
When you buy things through our links we may earn a commission. Every product is selected independently after intense research by our editors.