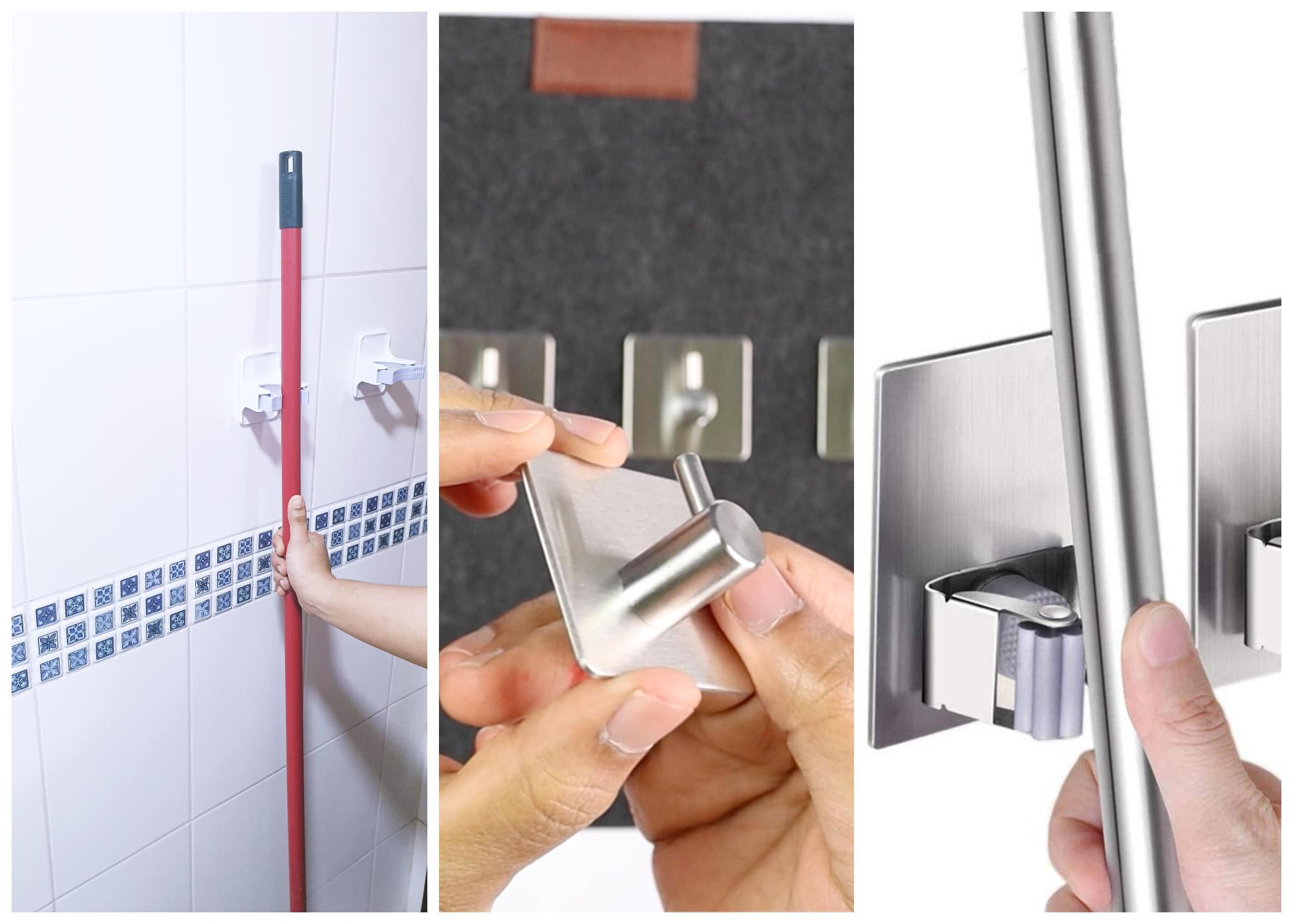 We can never have enough hooks at home. We use them everywhere – in the kitchen, in the washroom, in the bedroom and so on. And how about broom holders? In most cases our brooms and mops are stored haphazardly. A broom holder can simply help keep all the mops and brooms well organized.
The one issue with hooks and broom holders though, is that they have to either be drilled onto the wall or stuck onto the wall, in which case they need to be super adhesive to handle the weight of the products that would be used on them.
Here we have listed three of the best wall-stickable hook and broom holders available on Amazon. We have tested each of these products and found them to be strong and extremely adhesive.
These heavy duty hooks look stunning and are also exceptionally adhesive. They can be easily stuck on tiles, glasses, metal surfaces etc.
This broom holder from Neemay is super-adhesive and has a unique design that we love. It can be used in various locations, for a variety of purposes from holding brooms, mops, kitchen utensils, dustpans, and so on.
Another excellent broom & mop holder. We got ours with a 3M double-sided sticker as well as a tube of highly-adhesive glue. Hence, this broom holder can be stuck using either the sticker or the glue. We tried the sticker and it was great.
When you buy things through our links we may earn a commission. Every product is selected independently after intense research by our editors.