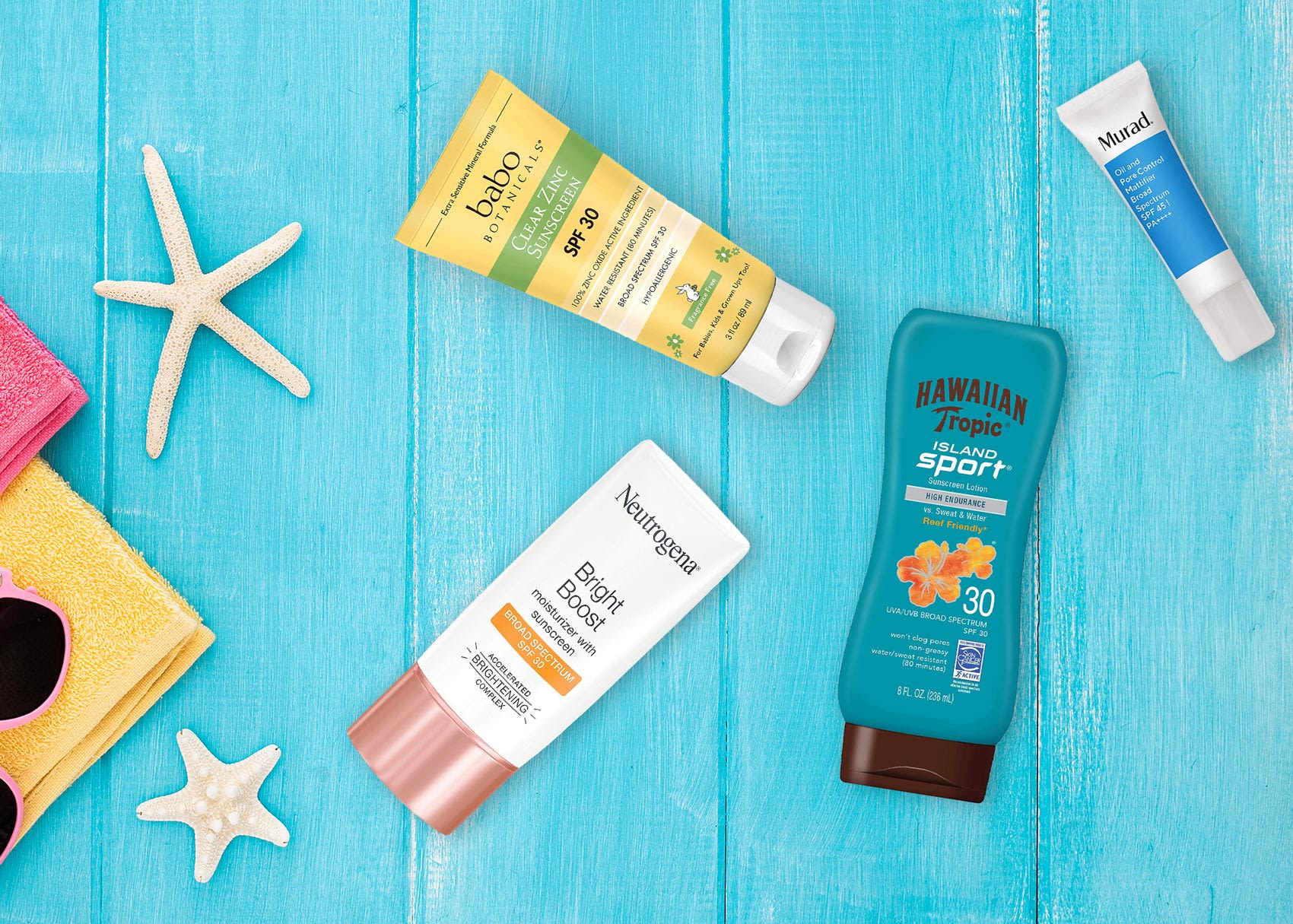 If there exists a morning skincare routine that is the simplest and shortest of all, it would have just two products. One would be a good face wash, and the other would be sunscreen.
Yes, you read that right. Using sunscreen is as important as washing your face. This is why you hear dermatologists, estheticians, and beauty gurus insist on this one product so much. The use of sunscreen, or lack thereof, can make or break your skin. From tanning, sunburn, and hyperpigmentation to fine lines and wrinkles, the list of skin issues caused by sun exposure is limitless.
You can pile on numerous essences, serums, and creams to get healthier skin, but none of it will work without sun protection. The sun's UVA rays are responsible for the aging of the skin, while the UVB causes sunburn. Therefore, sunscreens are mandatory, no matter whether it's summer or winter.
The necessity and demand for sunscreens have caused skincare brands to flood the market with numerous sun protection products. Primarily, sunscreen can either be a chemical sunscreen or a physical sunscreen. A chemical sunscreen gets absorbed into the skin, while a physical sunscreen sits on top of the skin and reflects the sun rays.
Chemical or physical, the significant issues with sunscreens are the heavy feel, greasy look, and an unflattering white cast. If these are the reasons why you haven't been consistent with your sunscreen, worry no more. We've put together a list of the best sunscreens in the UAE, which are proven to combat all those issues while providing excellent sun protection. Say goodbye to your sunscreen woes and say hello to healthy, protected skin with these top-notch sunscreens.
This brightening moisturizer from Neutrogena with SPF 30 provides adequate sun protection and promises to improve your skin's tone and texture. It is formulated with Neoglucosamine, Vitamin C & E, and Moringa Seed Extract. Neoglucosamine helps with exfoliation, skin plumping and skin cell resurfacing.
It also has Neutrogena's Bright Boost Complex, which increases cell turnover by 10x and adds radiance to your skin.
Mineral sunscreens are all the rage these days. This product is specially formulated with Zinc Oxide, aloe vera, and Vitamin E for broad-spectrum sun protection. It comes with an SPF 50 in a formula that leaves no trace on application.
This sunscreen is oxybenzone-free, oil-free, hypo-allergenic, and water-resistant for up to 80 minutes. It is also cruelty-free and safe for the environment.
Moisturizers with SPF are one of the most hassle-free skincare products out there. This daily moisturizer from Aveeno has broad-spectrum SPF 30. Made with Total Soy Complex, this product is clinically proven to improve skin tone, dullness, and textured skin.
It is oil-free, non-comedogenic, hypo-allergenic, and gives a non-greasy finish. You get healthy, radiant skin along with adequate sun protection.
Planning on being outdoors the entire day? You'll need a high-performance sunscreen that is specifically made for such occasions. This sunscreen from Hawaiian Tropic is ultra-light, non-greasy, fast-absorbing, and sweat-resistant.
With SPF 30 broad-spectrum UVA and UVB protection, this product is all you need while on the go. It is non-comedogenic, water-resistant, and has a fresh tropical fragrance to it.
If you are looking for an oxybenzone and octinoxate, chemical-free sunscreen, this product is a great pick. This mineral sunscreen with SPF 30 has 16% Zinc Oxide – one of the most popular mineral sunscreen ingredients. The clear formula is non-nano and is safe to use on babies, kids, and sensitive skin.
Apart from sun protection, it also has moisturizing ingredients like Shea butter, jojoba oil, etc. This product is non-greasy, hypo-allergenic, and is infused with powerful antioxidants and vitamins.
6
DayWear Multi-Protection Anti-Oxidant 24H-Moisture Creme SPF 15
by Estee Lauder
This luxurious moisturizing creme with SPF 15 sun protection from Estee Lauder, protects the skin against the signs of premature aging and minimizes the appearance of fine lines, dullness, dryness, etc.
It is packed with antioxidants and ultra-hydrating ingredients that keep the skin plump with moisture for 24 hours. Non-acnegenic and dermatologist-tested, this creme will leave you with smoother, healthier, radiant-looking skin.
7
Acne Control Oil and Pore Control Mattifier Broad Spectrum SPF 45
by Murad
Easily one of the best mattifying sunscreens in the market, this product comes with SPF 45 and is PA ++++. Its oil-free, lightweight formula consists of microspheres that absorb oil(sebum) and blurs out any imperfections leaving your skin looking smooth, soft, and less oily.
This sunscreen instantly reduces the appearance of pores by 54% and keeps your skin shine-free for up to 10 hours. It is infused with avocado and African yellow wood bark extracts that control excess oil while preventing dryness.
This sunscreen is basically an essence that is ultra-light in texture and absorbs into the skin instantly. It has SPF 50+ and PA++++, which provides broad-spectrum sun protection and a watery consistency that applies beautifully and hydrates without leaving a white cast.
You can wear it on its own or under makeup, and the finish is always flawless. It is suitable for acne-prone skin and has a mild, fresh scent.
This day cream has an ultra-nourishing formula that replenishes and illuminates the skin from within. With SPF 20, it protects the skin from sun damage while keeping the skin hydrated. It has intense restorative properties that are targeted at rejuvenating aging skin.
It minimizes the appearance of deep wrinkles and prevents sagging. This makes it the perfect daytime moisturizer for women who are above 50 years of age. It is formulated with Clarins' Anti-pollution Complex, which protects the skin from pollution and harmful free radicals.
This sunscreen is another stellar product for those with sensitive skin or with sun allergies. It is fragrance-free, paraben-free, water-resistant, non-comedogenic, and helps prevent sun-induced pigment spots.
It is formulated with Mexoplex – a patented filtering system and La Roche Posay thermal spring water. It has an optimal SPF 50+ and provides broad, photostable UVA/UVB protection. This fast-absorbing sunscreen provides an anti-shine, dry finish and leaves no white marks on the skin.
Tinted physical sunscreens can never go wrong. This sunscreen from Drunk Elephant has broad-spectrum UVA/UVB protection with an SPF of 30. It is enriched with antioxidants to help combat the signs of photoaging.
Raspberry seed and marula oil moisturizes the skin, diminishes fine lines and wrinkles, and provides deep nourishment for youthful-looking, radiant skin. Its slight tint works perfectly on all skin tones to give a smooth, non-greasy finish.
When you buy things through our links we may earn a commission. Every product is selected independently after intense research by our editors.